Facilitators
Our EPD course facilitators are leaders in their fields, chosen from the Sobey School of Business and the local corporate community. Programs in partnership with the Schulich Executive Education Centre at York University provide the opportunity to meet instructors from other areas of Canada. Collectively, their experience, research and consulting expertise represent the most current business practices, skills, and strategies available. All of this knowledge is yours to apply once you've completed your training and returned to your workplace.
Bridget Brownlow, BA, MA, Con. Res. Cert.
Bridget Brownlow is the Coordinator of Experiential Learning: Peace, Reconciliation and Development at Saint Mary's University. For more than 18 years she was the Conflict Resolution Advisor at Saint Mary's. She is a certified conflict resolution specialist and has over 25 years of extensive experience in organizational conflict management. Her expertise has been focused on delivering a wide range of alternative dispute resolution services / options, training and education designed for employees, faculty, management, and unions at all levels within organizational settings.
For the past eighteen years, Bridget has been the Senior Coordinator for an international peace education / conflict resolution initiative in Northern Ireland / North of Ireland. This involves the development and implementation of grassroots peace education and conflict resolution programs in collaboration with long-standing partners on the ground in Northern Ireland.
Bridget is currently the Director of International Experiential Programming for Peaceful Schools International. She is an Adjunct Professor in the Faculty of Education and teaches part-time in the Departments of Political Science and Irish Studies at Saint Mary's University.
Bridget is the recipient of numerous awards such as the World Peace Tartan (2020), The Paul Harris Fellow Award (2021), and The Irish Presidential Distinguished Service Award for Peace, Reconciliation and Development (2021).
Bridget facilitates: Managing and Resolving Conflict in the Workplace
---
Wendy R. Carroll, PhD Management, CPHR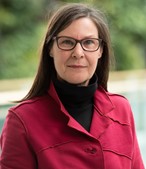 Dr. Wendy R. Carroll, an award-winning teacher and practice-oriented researcher, is the Director of the EMBA and EDBA Programs and associate professor in the Department of Management at the Sobey School of Business, Saint Mary's University. After a 20-year career working in national and multinational businesses as a senior leader and executive, Wendy joined the academy and researches and teaches in the areas of workforce strategies, human resource management, employee relations, leadership, and evidence-based decision-making. Wendy was awarded the Dr. Geraldine Thomas Educational Leadership Award within the academy in 2018 and received national recognition as one of the Top 25 HR Professionals by Canadian HR Reporter Magazine in 2016. In 2016, she was awarded a Social Sciences and Humanities Research Council (SSHRC) grant for work on exploring employee silence in organizations after unjust events, such as harassment or bullying.
Wendy facilitates: Negotiation and Dispute Resolution
---
Brenda Fair, BA, CPHR

Brenda has been a principal of Fairwinds Training and Development since 1995 and in that time has worked with many local and national businesses and organizations. A graduate of Acadia University, Brenda received her Certified Human Resources Professional (CHRP) designation through the Canadian Council of Human Resources Associations in 2001 and her Chartered Professional in Human Resources (CPHR) designation in 2016.
Brenda has served as a director for both the Human Resources Association of Nova Scotia and the Halifax Chamber of Commerce. She is a Past Commodore of the Cheema Aquatic Club, a globally recognized Sprint Canoe and Kayak racing club, home to seven Olympians.
Brenda focuses her client work in the areas of leadership, organizational, and team development. In addition, she provides HR consulting services and training in many other content areas. She believes in an interactive, learner-centered approach in her classroom and strives to create an atmosphere that is enjoyable as well as informative.
Brenda facilitates: Developing Managerial Effectiveness | Essentials of Managing People | Human Resource Fundamentals | Leadership Skills for the New Manager | Talent Selection, Development and Retention
---
Michael Kennedy, BSc, CAE, MEd

Michael is an independent contractor delivering education in leadership and management. A retired Lieutenant-Colonel, he served thirty-one years with the Canadian Armed Forces. His numerous leadership and staff positions included Commanding Officer (CO) of 404 Maritime Patrol & Training Squadron, CO of the CF Academy of Leadership & Languages, and Senior Staff Officer Directorate of Flight Safety. His last posting was as the Deputy CO of the Maritime Warfare Centre. Suffering a back injury, he took a medical release in 2004.
Michael managed business plans, budgets, operations and personnel. He conducted numerous personal evaluations, as well as coaching and counselling members on performance. He conducted summary trials, Boards of Inquiry and grievance hearings. He investigated harassment allegations. He served as a panel member of a court-martial. He has seen the good, the bad and the mediocre.
A passion for continuous learning led him to return to university earning a Certificate in Adult Education and a Master of Education. He also qualified as a practitioner in the MBTI and Personality Dimensions (temperament model). Since 2004, he has worked with companies profit and non-profit and government agencies across Canada improving leadership, management and communication skills. His sessions are informative, interactive and make you think deeply.
Michael facilitates: Developing Effective Facilitation Skills | Executing Change and Overcoming Resistance | Facing Common Leadership Challenges | Foundation for an Agile Workplace | Improving Interpersonal Communication | Leadership 2.0 | Maximizing Employee Effectiveness
---
Rose Landry, BA, MPA
Rose has over 25 years progressive experience working on and leading policy, governance and management initiatives; advising and coaching leaders, and mentoring and training professionals at every level of the not-for-profit, private and public sectors.
She is the owner and Principal Consultant of Landry & Associates Management Consulting, a boutique consulting firm that specializes in governance, policy, structure and management. For over 20 years, she and her firm have been providing consulting and advisory services, including: strategic planning; policy development, implementation, review, and evaluation; and organizational analysis and design, to clients in Nova Scotia and across Canada.
In addition to her work as a practitioner and consultant, Rose has been involved in education and training throughout her career. Beginning with the World University Service of Canada in 1991, developing and managing training programs for physicians and surgeons from the PRC; later with Dalhousie University as the author and instructor for Henson College's course Organizational Structure & Design; throughout her career as a consultant designing and delivering training in key areas such as Policy and Change Management; and more recently with Executive and Professional Development, Sobey School of Business, Saint Mary's University, developing and delivering policy development and implementation courses.
Over the course of her career Rose has developed a deep appreciation for the opportunities and challenges facing organizations, and a love of working with clients to access and manage them.
Rose facilitates: Developing Policy that Performs | Implementing Policy and Managing Change | Policy Evaluation
---
Sandra Martyn, PMP
Sandra Martyn is President of The Martyn Group, a private consulting and training company specializing in project management. Managing her own successful project management business for almost 30 years has provided her with a unique perspective on the challenges experienced in almost all industries, including projects in manufacturing, construction, government, food, health, automotive, financial, transportation, pharmaceutical and biotech, among others. She has a reputation for planning and executing projects and building strong, cohesive teams.
As a respected trainer in project management in North America, Sandra consistently receives the highest ratings from her clients for the value she provides in her courses. Sandra adheres to the framework set out by The Project Management Institute, but her own business experience enables her to make difficult project management concepts seem easy as she delivers her training in clear and understandable terms. She helps course participants avoid common project management mistakes. Sandra loves what she does and that is evident with her enthusiasm and humor in sharing her knowledge. Her teaching aids and exercises are popular, and the group work sessions are critically important in applying concepts to real life projects.
Sandra has developed and authored courses in project management fundamentals, PMP® exam preparation, implementing/operating a project management office, juggling multiple projects, and Microsoft project software. In addition, Sandra has authored and delivers a project management course specifically dedicated to healthcare and clinical service professionals, where the focus is on the successful delivery of projects with the unique challenges in health driven projects. Sandra also facilitates for the Certificate in Business Skills for Managers Course. In 2017 Sandra launched her latest program, an 8-day Certificate in Comprehensive Project Management course which has been a very popular program across industries. She has delivered courses to clients across Canada, as well as numerous management and project team members from other countries, including: China, Malaysia, Greece, India, and the Philippines, among others.
For several years Sandra has been on the Executive Development faculties of the Schulich School of Business at York University, Toronto; the Health Learning and Leadership Faculty at York University; Sobeys School of Business, Saint Mary's University, Halifax; and the Edwards School of Business, University of Saskatchewan. In addition, she has delivered training at the University of Winnipeg, PACE, and University of New Brunswick, Saint John College. She presently participates as a program advisory committee member for the Durham College Graduate Certificate in Project Management program. Sandra is an active member of The Project Management Institute and has obtained her Project Management Professional certification.
Sandra facilitates: The Project Management Course | Certificate in Comprehensive Project Managment
---
donalee Moulton, BA

donalee is our resident wordsmith. As a communications specialist, award-winning writer and freelance journalist with more than 25 years' experience, donalee has facilitated many of our writing-related courses including Editing Essentials, Writing Skills for Plain Language, and Grammar, Punctuation and Proofreading Boot Camp. She co-developed the Policy Certificate program and has taught policy writing and communicating policy for organizations across the country. donalee is the author of The Thong Principle: Saying What You Mean and Meaning What You Say.
Donalee facilitates: Grammar, Punctuation and Proofreading Boot Camp
---
Christine Panasian, PhD, MA Finance
Dr. Christine Panasian is a full-time faculty member in the Department of Finance Information Systems and Management Science at the Sobey School of Business. Christine earned her Ph.D. degree from Texas Tech University in 2008. She received both a Master of Science in Finance and a Bachelor of Commerce degree from Concordia University in Montreal.
Prior to joining St. Mary's University, Christine was part of the Department of Finance at University of Richmond, in Richmond, VA. Throughout her career, she taught at different times: Corporate Finance, Investments, International Finance, Financial Management, Options and Futures at both undergraduate and graduate levels. Her research topics span the greater area of Corporate Finance, touching Corporate Governance and Regulation, Ownership Structure and their impact on firm valuation, Real Estate Finance and recently various topics exploring Corporate Social Responsibility actions. She is regularly present at North American and European Finance Conferences as a presenter, discussant, session Chair or as a Program Committee member. Her research work has been published in The Financial Review, The Journal of Financial Research, Real Estate Economics, Journal of Risk and Insurance and The International Journal of Accounting.
Christine facilitates: Executive Finance With an Edge
---
Eileen Pease, BA, M.Ed, CSP
Eileen is President of Dynamic Learning Inc., a company which helps people increase their productivity and enhance their working environment.
Eileen has been writing all her life. Currently she writes, updates, edits, and proofreads all Dynamic Learning Inc. manuals and handouts. She writes a monthly newsletter on topics related to the brain at work. A second edition of her book Get More Power from Your Brain was published in 2019.
Eileen has 30 years of experience teaching communication and interpersonal skills in the workplace, with a particular understanding of the brain at work.
She keeps up-to-date on how insights from neuroscience are being applied to leadership development through her connection with the NeuroLeadership Institute in New York. Their case studies and additional research inform her monthly newsletters to clients and participants in her courses.
Since 1991, Eileen has been certified in and uses the Leadership Effectiveness Analysis 360 tool developed by the Management Research Group in Portland, Maine. She has coached many people at different levels of leadership and management.
Eileen has a BA (Psychology), B.Ed., Dalhousie University and a Master in Education degree from Mount Saint Vincent University.
In July 2015, Eileen was delighted to be awarded her Certified Speaking Professional medal at the US National Speakers Association conference in Washington, DC, USA. Less than 12% of the 5,000+ speakers who belong to the Global Speakers Federation hold this professional designation
Eileen facilitates: Business Writing Skills | Editing Essentials | Implementing Policy and Managing the Change | Write to Convince: Effective Persuasion and Proposal | Writing Effective Policies and Procedures
---
Michael E. Petitpas, BEd, CRCert

Michael is Principal of Clear Resolutions, Conflict Management Services and was the Senior Conflict Management Practitioner (retired) for the Conflict Resolution Centre Atlantic, Department of National Defense, in Halifax. He was previously the Acting Director of the Office of Early Conflict Resolution with Veterans Affairs Canada. In 2008 Michael was awarded the highest Civilian Award for an employee, the Deputy Minister's Commendation, for Significant Contribution to Employee Well-being and a Respectful Workplace.
Michael has 20 years' experience as a Certified Mediator and Senior Conflict Management Practitioner. This includes providing services in mediation, facilitation, coaching, group processes and training. As a member of the Inter-governmental Shared Mediator Program, he provided services to several government departments, mentored and helped assess new mediators to the program.
In the past ten years, Michael has had extensive training and experience in dealing with groups in conflict. Group intervention training has included Transformative Justice Australia Conferencing, Group Conflict Intervention, Transformative Teambuilding, Circle Processes and Peacemaking.
Michael has designed and presented hundreds of customized workshops for both private and public sector organizations including: Communication, Change Management, Negotiation, Leadership, and Instructional and Facilitation Techniques for Classroom Instructors.
To his workshops, Michael brings enthusiasm, passion, and a sense of humor to create an interactive and experiential learning environment.
Michael has a Bachelor of Education Degree from the University of Saskatchewan, Saskatoon, a Certificate in Conflict Resolution from the University of Prince Edward Island, and a Certificate in Teaching Negotiation in the Corporation from the Project on Negotiation, Harvard University.
Michael facilitates: Foundations of Conflict Resolution | Mediation: Skills & Strategies
---
Debi Peverill, BComm, CPA, CA
Debi Peverill is an experienced speaker. She has been facilitating workshops since 1986. Debi is as well known for her sense of humour as for the depth of her financial knowledge.
Debi holds a Bachelor of Commerce (Honours in Accounting) from Dalhousie University and the Chartered Accountant designation from the Canadian Institute of Chartered Accountants. She spent ten years working as a CA with national accounting firms before founding her own firm in 1988. Peverill & Associates continues in operation providing all the services of a public accounting practice.
In 1998, Debi founded SBR Communications to separate the growing volume of training business from the accounting practice. SBR provides training, facilitation, and consulting. In 2008 Painless Financial Training Group Inc. was created and is the provider for the Certificate in Financial Management offered online with Saint Mary's. This corporation also publishes the books Debi has written and uses in her courses. Titles include Ten Tax Traps to Avoid, Painless Financial Literacy, Basic Board Governance, Budgeting Essentials and Starting a Successful Business, among others.
Debi's training covers a wide range of topics on financial literacy. Debi also provides taxation and financial literacy seminars for numerous community groups and the general public.
Feedback from Debi's workshop participants indicates she is able to explain financial topics in a humorous manner, which non-accountants can understand. Participants even say Debi can make accounting interesting!
Debi is also a competitive athlete who has completed Iron Distance Triathlons and a number of other marathons. She has represented Canada at the Foster Grant 70.3 Ironman World Championships.
Debi facilitates: Certificate in Financial Management | Financial Management for Managers | Series for Excellence in Financial Management includes the following courses: Financial Decision Making | Financial Forecasting | Operational Budgets | Understanding Financial Statements
---
Michael Sanderson, BA, MBA
Michael has been at SMUEC for over 20 years. His educational background combined with many of his entrepreneurial experiences help guide the Centre toward its guiding goal - every student at Saint Mary's University, regardless of discipline will receive an entrepreneurial experience before graduation. He's always working on a side hustle or two – he's currently creating a platform to help people learn unique skills. Movies have always been a passion for Michael – he used to own a video store and even made a 5-minute film that showed at the Atlantic Film Festival (Reality).
Michael has received multiple awards including the "SMUSA Award for Overall Excellence in the Field of Education", "President's Award for Exemplary Service", "Part-time Professor of the Year Award" and "The John Dobson Enactus Fellow of the Year Award". In addition, he is the senior faculty advisor of the Enactus Saint Mary's team, guiding them to the competition finals 9 of the last 11 years. Michael has a genuine interest and passion for entrepreneurship and goes above and beyond to help individuals succeed.
Michael facilitates: Applying Strategic Thinking
---
Sylvie Thibault, BA, MBA

Sylvie is a bilingual business strategist and leadership capacity builder who brings a wealth of hands-on operations, IT, and HR knowledge to private and public organizations.

Passionate about innovation, systems, continuous learning and growth, she constantly researches new trends, tools, and approaches to integrate in her course offerings. Sylvie encourages course participants to push the envelope, share real-world situations, and engage generously with each other to contribute to the best possible outcome for everyone.

Sylvie's educational background is as diversified as her interests and includes linguistics, technology, psychology, and business. She is a Senior Consultant at Fairwinds Training and Development, President at My Momentum Strategies, as well as Certified Extended DISC Professional and Certified Trainer (Emploi‐Québec).

Always looking to live a more balanced life, Sylvie can often be spotted on a wilderness hike or on a paddleboard with her two JRTs, playing in a tennis tournament, on a 50KM bike ride along the BLT, or keeping nets on a soccer field. Her most recent community interest is participating in search and rescue tracking to reunite lost pets with their owners.
Sylvie facilitates: Diversity, Equity and Inclusion | Emerging Trends in Human Resources | Leading Virtually
---
Crane Wood Stookey
Crane Wood Stookey is a Tall Ship officer and leadership coach with over 20 years experience of leadership and workforce engagement on ships at sea. He is the founder of the Nova Scotia Sea School, and was awarded the Queen's Golden Jubilee Medal for the Sea School's contribution to Canadian Society.
Since 2006 he has used his "crew-building" and mental performance skills to help leaders achieve better performance and deeper commitment for their people, through greater mastery of their own personal leadership practice.
Crane holds a Masters degree in architecture from Harvard, and ran his own architectural practice in Boston before going to sea professionally. He is faculty at the ALIA Institute for Authentic Leadership in Action, and has published a new book, Keep Your People in the Boat: Workforce Engagement Lessons from the Sea. He has also taught mindfulness meditation for more than 25 years. Crane moved to Nova Scotia from the US in 1994, and says it's the best move he's ever made.
Crane facilitates: Aligning Team and Organization: The Personal Approach
---
John Zettler, MBA
John is a Senior Consultant with Fairwinds Training. John delivers customized and interactive training and people strategy solutions to individuals, teams and organizations. He is an experienced Human Resources Leader with 20 years of professional experience across several industries. Prior to joining Fairwinds Training John spent 4 years with Dale Carnegie Training, facilitating customized sessions in Leadership, Sales, Personal Development, Presentation and Customer Service Skills.
John is a highly regarded coach, facilitator, and People Strategist bringing an authentic energy and passion to the work he does. John designs and delivers results-driven solutions to organizations in the areas of:
Sales and Service
People Development & Strategy
Leadership Development
Culture and Engagement
Human Resources
Change Management
John has personally developed and facilitated numerous courses in communication and leadership specifically designed for the frontline leader. These courses have been presented to groups in the Manufacturing, IT, Not for Profit, Government, Retail and Hospitality sectors. Some of his recent clients include EMCO, IMP, BD Stevens, Aviva Insurance, Dexter Construction, CIBC, G4S Security, Pattison Sign Group, and Several National Law Firms.
John facilitates: Leading with Emotional Intelligence | Problem Solving and Critical Thinking for Leaders
---