Principles
Guiding principles were developed with two objectives in mind: in the short term, to guide the preparation of the Campus Plan; in the long term, to guide decision-making in the development of the campus.
The Plan should provide enough fl exibility to implement the University's Strategic Priorities over the long term
The Plan should assist the University in a continued emphasis on excellence in teaching and research
The Plan should help strengthen physical and virtual linkages with the world at large
The McNally Building should remain the 'front door' to the campus
The Campus should be accessible to all
Campus growth should be mindful of its neighbours
Campus growth should be based on the principles of sustainable development and demonstrate proactive and responsible stewardship for Campus green space.
The Campus should become a vibrant area throughout the day and in all seasons and offer an excellent quality of life
The Campus should provide a network of high quality open spaces and a pedestrian priority environment
The Campus should encourage a strong sense of community, interdisciplinary collaboration and informal interaction
New buildings and additions that complement existing facilities should be integrated into the campus fabric
Campus improvements and development will reflect the University's commitment to fiscal responsibility
---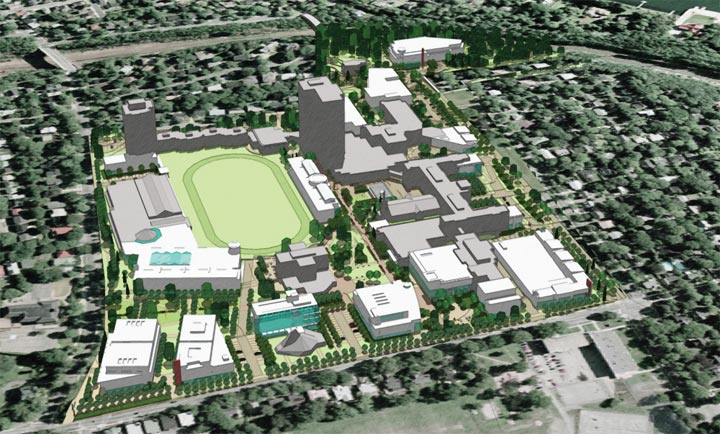 ---
General Inquiries: 902-420-5400
University Security:

Emergencies: 902-420-5000
Non-emergency line: 902-420-5577

Cancellation/Closure Hotlines:
For Students: 902-491-6263
For Faculty & Staff: 902-491-6264
Go to the Campus Directory for faculty, staff and departments.
Social media