Financial Aid and Awards
Financial Aid & Awards administers financial support programs that are based on merit and need for undergraduate students studying at Saint Mary's University. Providing students with access to a variety of financial resources, tools, and information; by rewarding academic excellence with awards and offering valuable expertise on government loans.
Need help with your spending plan, figuring out your resources, or discussing special financial circumstances? Talk to one of the Financial Aid & Awards Officers for personalized support and advice.
---
Our Services
We are currently offering virtual services for students.
Virtual services:
The Financial Aid & Awards Office can assist you with inquiries and advising on the following topics:
Athletic Awards

Financial Planning

External Scholarships

Emergency Financial Situations

Undergraduate Scholarships, Bursaries, and Awards
For inquiries related to the above topics, please call 902-496-8731 or e-mail financial.aid@smu.ca (please include your A# and full name) for assistance or for referral to the correct department. If you have questions regarding account balances, payments and payment plans, transcripts, or registration or registration holds, please contact the Service Centre for further assistance.
Financial Aid & Awards phone services are available Monday-Thursday 9:00am-4:00pm and Friday 10:00am-4:00pm. Please note: phone services will not be available daily between 1:00-2:00pm.
For more in-depth advising, phone appointments are currently available Monday-Friday and can be booked by clicking the Book Now button below.
---
Meet our staff:
Taryn Hines, BFA, HBA (she/her)
Assistant Registrar, Student Finances

Taryn has a background in fine arts and a keen interest in health and wellness, including your financial wellbeing. She will help you navigate student loans and overcome financial barriers, so you can get the most out of your degree.

Marcella Abreu, BComm (she/her)
Financial Aid & Awards Officer

Marcella is passionate about the global community and international cultures. She will focus on helping you reach your academic goals by alleviating your financial pressures.

Yingyi Chen, BA (she/her)
Financial Aid & Awards Officer

Yingyi has extensive experience working in the post-secondary environment, specifically with the administration of student loans, scholarships, and other financial aid programs. She has a passion for improving your financial well-being so you can grow, experience and achieve your goals without limits.
Our Services:

---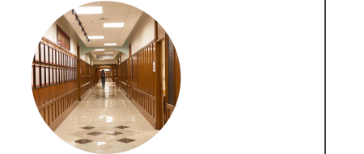 ‌Financial Aid & Awards
Service Centre, McNally Main 108
T: (902) 496.8731
F: (902) 420.5151
E: financial.aid@smu.ca
‌