Community Food Room
Food Room Pick Up Appointments
The SMU Community Food Room is open for the Spring 2022 semester.
Due to COVID19 restrictions, the Food Room is operating by appointments only. To book an appointment, click here.
Prior to entering the student centre you must wear a mask. It must be kept on when picking up your food. Only arrive at the time indicated for your appointment and follow all posted instructions while on campus. Do not arrive in groups. Remember to bring bags to carry your food as the food room is unable to provide them at this time.
For information about other food banks and resources, please visit https://www.feednovascotia.ca/find-food or http://ns.211.ca/.
If you have any questions or concerns, contact food.room@smu.ca.
---
Working to improve food security, food equity, and food literacy in the Saint Mary's University Community!
Hunger can be a big problem in the university community. If you need long term assistance or just a little food to help you until your funding arrives, we are here to help. The Community Food Room is the on-campus food bank that welcomes all members of the Saint Mary's University Community. Our goal is to be able to offer access to safe, nutritious, and personally acceptable foods in a welcoming environment. We are committed to increasing accessibility for our clients and would love to meet with individuals who need additional accommodations to find what works best for them.
HOURS
During the summer the Food Room will be open Tuesday - Friday from 10:00 a.m. - 4:00 p.m.
Due to COVID-19 restrictions, the Community Food Room is currently operating on an appointment-only basis. You can book an appointment here. If you have any concerns or questions please contact us at food.room@smu.ca.
LOCATION
The Community Food Room is located at the O'Donnell Hennessy Student Centre in room SC526.
DONATIONS AND VOLUNTEERS
‌Whether you help through volunteering, donating resources, or supporting us through promotions and events, thank you. We couldn't accomplish our goals and help make life better for our visitors without you. To volunteer please contact us, and we can give you all the information you need to get started. Food donations can be dropped off at the SMUSA Main Office on weekdays from 9 am-5 pm and the Student Affairs and Services Office (SC301) weekdays from 9:00 a.m. to 4:30 pm. Monetary donations are also greatly appreciated and can be arranged by contacting food.room@smu.ca.
PAST EVENTS
Food Room presents Hungry to Learn Film Screening
March Madness:Spring Cleaning - A spring cleaning themed food drive to help you clear out your extra items before the summer holidays! We'll be continuing to accept items throughout the exam season as well.
SUPPORTERS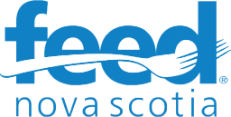 ---
Community Food Room
L: Student Centre 5th Floor Room 526
E: food.room@smu.ca


‌