Year 2 at SMU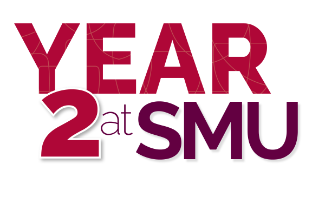 Our Year 2 at SMU programs support students who began at Saint Mary's in Fall 2022 / Winter 2023 and provides opportunities for students to enhance and maintain their connection to SMU! Year 2 at SMU programming is available for students who began last year directly from high school, transferred from another institution, or started beyond year 2 in your degree. If you are beginning your second year at SMU, this program is for you.
This New to SMU site contains valuable information to help you transition into the next stage in your university studies. Take a look at the New to SMU Student Checklist to make sure you've completed all of the items. Our Resources for New Students page is a helpful map to locate critical information online. You are invited to sign up for any of the New to SMU Events & Activities listed on the calendar. Select the ones that are important to you and will help you make the most of your experience.
We have also created a series of events & activities tailored to meet the unique needs of the Year 2 population. If you have questions about these events or continuing your studies in the Fall, contact welcome@smu.ca.