Competitions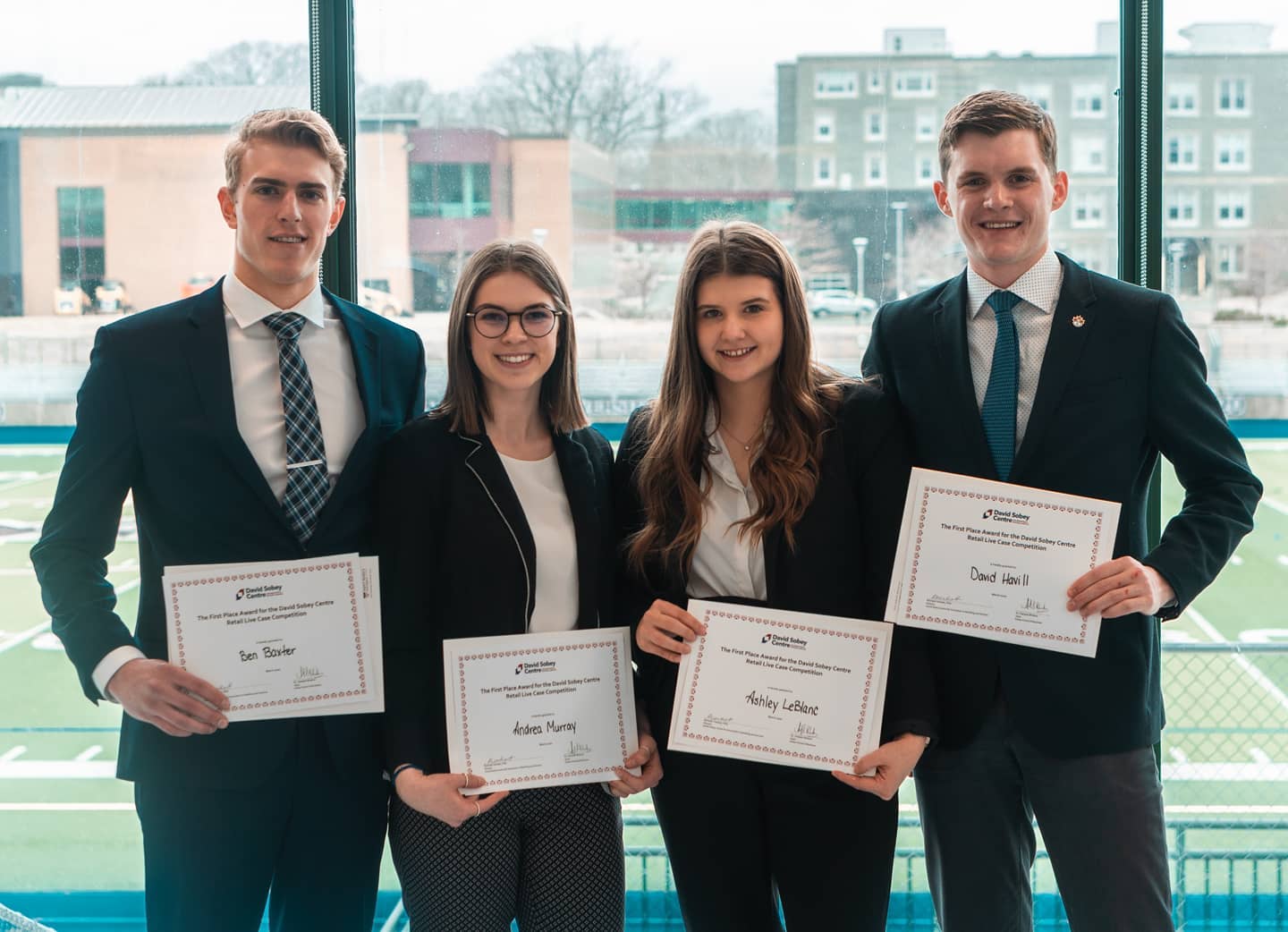 Past winners of the David Sobey Centre Retail Case Competition
Upcoming Competitions
National Retail Case Competition (March 2024)
The David Sobey Centre National Retail Case Competition is a hands-on experience for students allowing them to solve real challenges and pain points faced by retailers while competing against students across Canada. After reading a specially written case, students meet with company executives to gain a more in-depth view of the problem and ask questions to support their analysis.
Teams are given five days to come up with their most innovative solutions and submit their video case presentations. The videos are reviewed by a panel of judges who will select the top teams to compete in the final and present live (virtually) to company executives who will crown the winner of the competition.
Join us in this exhilarating competition, where exceptional minds converge to solve retailer's biggest issues. Are you ready to seize the opportunity and claim the championship?
Past case competition retail partners: