Director's Message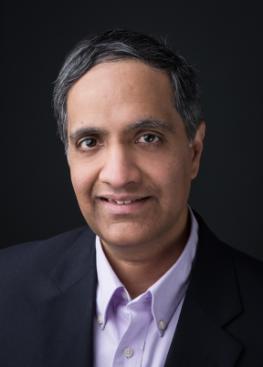 Ramesh Venkat, PhD
Director, David Sobey Centre for Innovation in Retailing & Services
The retail sector employs the most people out of all sectors of the Canadian economy. Retail and wholesale trade account for 15.6% of the Canadian GDP. The vibrancy and growth of this sector are vital for Canada's future. In recent years, the retail industry has experienced profound transformation as customer buying habits, big data, ai and technological advances force change and innovation.
The David Sobey Centre is an important source of retail insight, innovation and expertise. We help Canadian retailers respond to the constantly changing retail landscape by funding applied retail research, sharing knowledge, supporting retail innovation and providing essential training for retail professionals and students aspiring to a career in retail.
The David Sobey Centre was made possible due to a generous and visionary gift from Dr. David Sobey, Chair Emeritus of Sobeys Inc. We are very appreciative of his generosity and inspired by his vision. We are committed to helping build a vibrant retail sector in Canada.
The Centre is multidisciplinary in nature. It brings together research expertise in marketing, human resources and leadership, operations, IT and data science and finance. We also draw upon expertise across the campus in psychology, occupational health and safety, geography and computing science.
To achieve our goals, we have partnered with retailers, tech companies and start-ups. If you see an opportunity for research collaboration or involvement in our educational offerings or innovation projects, please do contact us.
The David Sobey Centre is the proud sponsor of the annual Canadian National Retail Innovation Awards and the Distinguished Retailer Speaker Series.