Distinguished Community Service Award
Distinguished Community Service Award
The Distinguished Community Service Award is presented to a member of the Saint Mary's University Alumni Association who has made an outstanding contribution to their community.
All University employees and members of the Saint Mary's University Alumni Association may submit a one-page letter of recommendation for a candidate, illustrating their suitability for this award. A completed Alumni Awards Nomination Form must accompany the letter.
---
Selection Candidates are considered annually by the Saint Mary's University Alumni Association's Awards & Nomination Committee.

TimelineThe deadline to nominate a candidate for the 2020 Distinguished Community Service Award is May 29, 2020. The award will be presented during the One World Alumni Reception at Homecoming.
Past Recipients
2019 Distinguished Community Service Award – Karen Oldfield, QC BA'82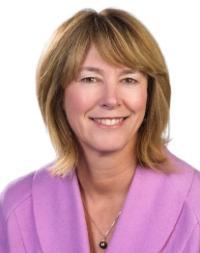 Karen Oldfield has dedicated much of her time and talent to Saint Mary's University, serving 18 years on the Board Governors, and the past three years as Board Chair.
For Karen, the decision to attend Saint Mary's was an easy one. Her father Patrick attended the University, graduating in 1960. She received a great scholarship and valued the small class sizes that Saint Mary's had to offer. On campus, she was involved with the Poli Sci Society, Intramurals, and attended many Huskies games. The basketball and football teams were particularly excellent during these years, and she had a great sense of pride in SMU. She spent many weekends on campus with friends. Friday nights were Disco Nights in the cafeteria and Smoker nights, followed by the Saturday Night Bash.
She credits professors Ed McBride and Ron Landry for their positive impact on her path to law school, and her approach to current events and policy. She remembers some well-known SMU administrators of the time, Elizabeth Chard, Father Stewart, and Father Hennessy.
After graduating in 1982 with a double major in Political Science and History, Karen went on to earn a Law degree. She worked at McInnes Cooper, and then with Premier John Hamm as Chief of Staff before joining the Halifax Port Authority as President & CEO in 2002. Throughout her career with the Port, she's seen many achievements, including implementing a strategy which has seen a significant growth in cargo trade with Asia, strengthening that global relationship. The substantial growth of the Halifax Seaport as a community cultural hub and tourist centre is another highlight. In recent years, the Halifax Seaport Farmers' Market has partnered with SMU's David Sobey Centre to establish a Retail Imagination Lab to test innovations in a live store environment, staffed by students. 
Aside from her role at Saint Mary's, Karen is involved with a number of organizations including the Conference Board of Canada and the Halifax Gateway Council Board of Directors. She recently served as the President of the International Women's Forum of Canada, and was a member of the Advisory Council on National Security, which provided advice through the National Advisor to the Prime Minister of Canada. Upon reflecting on her many personal and career achievements, Karen says "I have had the good fortune of working with the best people. The support of close friends and family is very important to me."
2018: James "Skip" Oliver BA'67 LLD'02
2017: Dr. Michael Durland BComm'87 DComm'15 and Catherine Durland BComm'87
2016: Richard Butler BA'69 and Marsha Sobey BEd'82
2015: Cassandra Dorrington and Gerald Walsh
2014: Tom Lee and Claire Miller
2013: Jane Roy
2012: Scott Norton, Fred George and Alex Handyside
2011: David McKeage, Dr. Gerald P. Reardon
2010: Dr. John A. P. Sullivan and Fr. George Leach
2009: Judith Richardson and Wendy Brookhouse
2008: Paul J. Dyer
2005: Carol MacLean & Richard H. "Dick" MacLean
2004: George C. Moffatt
2003: Hector P. Muise and Dr. John C. Young
2002: Angela Vecchio-Ozmon and Kevin Cleary
2001: Allister Byrne
2000 Elizabeth Ozmon & Dr. Kenneth L. Ozmon
1999: Burris Devanney and Terence Donahoe
1998: Paul Goodman
1997: Joseph Bishara
1995-96: Terry Kelly
1993-94: Fred MacGillivray
1992: Karen Henderson
1991: J. Philip Vaughan
1990: Ronald Downie
1989: Paul Gouett
1988: Elizabeth Chard
1986: Harold Beazley
1985: Edmund Morris
1984: Senator Richard Donahoe