Alumni Volunteer of the Year Award
Paul Lynch Volunteer of Year Award
The Paul Lynch Volunteer of Year Award recognizes candidates annually who have shown outstanding voluntary service to the Saint Mary's University Alumni Association.
All University employees and members of the Saint Mary's University Alumni Association may submit a one-page letter of recommendation for a candidate, illustrating their suitability for this award. A completed Alumni Awards Nomination Form must accompany the letter.
---
Selection Candidates are considered annually by the Saint Mary's University Alumni Association's Awards & Nomination Committee.
Timeline The deadline to nominate a candidate for the 2020 Paul Lynch Alumni Volunteer of the Year award is May 29, 2020. The award will be presented during the One World Alumni Reception at Homecoming.
Past Recipients:
2019 Paul Lynch Volunteer of the Year - Karen Ross BComm'77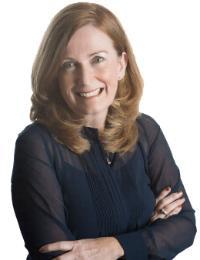 Karen Ross is a familiar face to many at Saint Mary's, having dedicated nine years to the Alumni Council, and 3 years to the Board of Governors. She has strong family ties to the University, and is a proud ambassador of SMU in Halifax.
Karen attended Saint Mary's for the renowned Commerce program and earned her Bachelor of Commerce in 1977. When she started as a student, there were 5 men to every 1 woman in the program. Throughout her years of involvement at SMU, she's been happy to see that ratio even out to nearly 50/50. As a student, she was highly involved in activities as President of the Commerce Society, Student Rep on Faculty Council, Chair of the SMU Business Dinner, and Co-President of SMU Senior Class. She received the Silver M for her dedication to student life.
She remembers her professors at the time as approachable and supportive, often going above and beyond to help and mentor their students. One such memory was a professor offering to drive Commerce Society members to a meeting at Mount Allison University.
After graduating, Karen held two successful careers as Atlantic Regional Manager for a Division of Standard Broadcasting and then as a Realtor before retiring. Aside from her years spent with Alumni Council and the Board of Governors, Karen is involved with numerous organizations such as the Quest Society - a society for Adult Support and Rehabilitations, Basketball Nova Scotia, FIBA Tournament of the America's, CIBC Run for the Cure, and Natal Day Committees. Now that her time on Alumni Council is winding down, she has no plans to slow down her community involvement. She is an avid volunteer and looks forward to helping newcomers as an English teaching volunteer, and continuing to help with the Alumni Community Volunteer initiative.
Throughout her lifetime, Saint Mary's has been a constant. It's where she met her husband Peter Ross BComm'76 MBA'88. Her son Mark graduated with a Bachelor of Commerce in 2008, and is Assistant Coach to the women's basketball team. The family can often be found together cheering for the Huskies at the Homburg Centre. When asked why Saint Mary's is so important to her, Karen states, "SMU is simply a part of my life. I believe in what the University stands for. I am proud of our diversity and the amazing things students are accomplishing in today's world."

2019 Paul Lynch Alumni Volunteer of the Year - Joann Boulos-Callias BA'82 BEd'83 MEd'89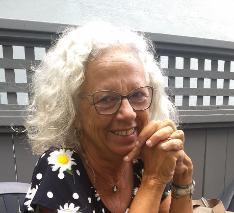 Joann was born and raised in Antigua and was introduced to Saint Mary's University through the Christian Brothers who ran the Catholic school that she attended. The Brothers had contacts at Saint Mary's, and her brother attended Saint Mary's for his Diploma in Engineering.
She graduated in 1982 with a Bachelor of Arts majoring in French and minoring in English, and returned the following year to earn her Bachelor of Education. After teaching for 5 years in Antigua, she returned to SMU to earn her Masters of Education in 1989.
Joann has fond memories of campus life, including proudly sharing her Caribbean heritage with her fellow students by organizing Caribanza events with friends and serving authentic Caribbean dishes to 500 residence students. She was part of the Caribbean Society, Residence Society, Chaplaincy, and was an RA and Don in Residence. She saw her first snow fall when her friends in Vanier bundled her up and took her outside to make her first snowball. With football games, travelling across the Maritimes with friends, and meeting people from all over the world, she had many happy memories of her time at SMU.
Her memories of her time at Saint Mary's include Keith Hotchkiss, Dean of Residence during her years at SMU who later went on to become Senior Director of Student Services, who later travelled to Antigua to recruit students and Joanna was happy to assist. Past University President Dr. Colin Dodds also travelled to Antigua to speak at the opening of St. Anthony's Secondary School. This made Joanne realize that Saint Mary's cared about the accomplishments of their students and alumni.
After graduating with her MEd, Joann returned to Antigua to teach at Antigua State College before becoming the first female non-religious principal of the Catholic all boys private secondary school. In 2008, Joann achieved a major goal and opened a new school in Antigua, St. Anthony's Secondary School. The school is home to 300 secondary school students and an A'Level Department of 40 students. The curriculum focuses on academics, music, visual arts and sports. The schools Educational Support Programme works with children with learning difficulties, and the outreach program encourages students to participate in their community through philanthropy.
As an alumna, Joann has been a constant supporter of Saint Mary's University at home in Antigua. She and her husband Didier have hosted numerous alumni events, and she has advised many students and parents on the opportunities available at Saint Mary's University. In 2018, she proudly returned to campus to see her daughter Ariel earn her Bachelor of Science.
2018: Mary-Evelyn Ternan BA'69 BEd'70 MEd'88 & Jimmy Ho BComm'79
2017: John Sime BComm'08
2016: Mike McKenzie BComm'80
2015: Murray Wilson
2014: Kathy Mullane
2013: Paul Puma
2012: Bob Warner
2011: Nate Gildart, Marcel Dupupet, Meghan Van Gaal
2010: Kathy Naulls amd Paul Hollingsworth
2009: Frank Gervais and Carol Dodds
2008: Zach Churchill
2007: Paul Lynch and Paul O'Hearn
2006: Richard Franklin
2005: Dinah Grace
2004: Bettina Pierre Gilles
2003: Jamie O'Neil, Terry Donahoe, Sian Wren, Kirk Higgins and Paul Lynch
2002: Tim Westhaver and Mary Lou Gomes