About Us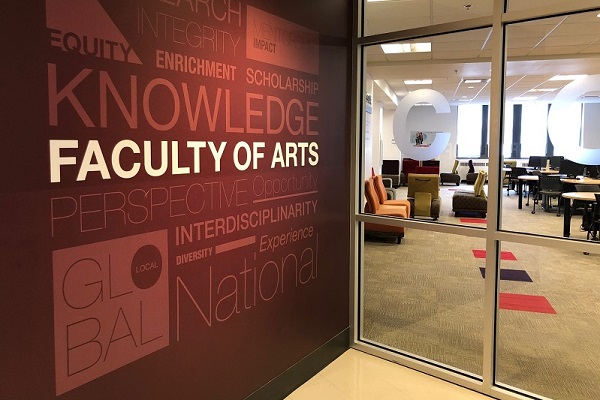 Contact us and find out more about our Dean of Arts, Associate Deans, and other staff in the Office of the Dean. Connect with the B.A. Advising Centre for details on academic student supports.
Our academic programs and research in the Faculty of Arts are making an impact on the community, across Canada and around the world. Through our Bachelor of Arts and Bachelor of Environmental Studies programs, students are building their knowledge and skills to help with the complex challenges facing people and our planet.
Our students also graduate with experience in real-world issues through our co-op programs, field schools and service learning courses. They learn the value of critical thinking, communication and creative exploration with inspiring professors who are leading experts in their fields. Browse a list of recent publications by our faculty members, and explore our newest programs.
Attend one of our upcoming events, see our latest news, and learn more about our community outreach initiatives.
Find out how our Arts alumni are making an impact, and consider making a gift to support our students' success.
Contact us
Faculty of Arts
Mailing address:
Saint Mary's University
923 Robie Street
Halifax, Nova Scotia, B3H 3C3
Social media