Contact Us
Mailing Address
Faculty of Arts
Saint Mary's University
923 Robie Street
Halifax, Nova Scotia, B3H 3C3
Phone: 902-420-5437
Fax: 902-491-8634

BAadvising@smu.ca (for academic advising inquiries)

Visit the SMUPhone directory at smuphone.smu.ca to find contact details for staff listed below.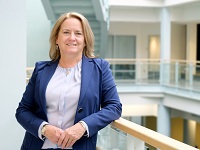 Dr. Mary I. Ingraham
Faculty of Arts
Dean
Office: MM 218A
Mary Ingraham is a music historian and Professor of Musicology. Her research is interdisciplinary in nature, emphasizing cultural studies and considering issues of ethnicity, race, gender and spirituality in identity studies. Prior to joining Saint Mary's, she was Dean of the Faculty of Fine Arts at the University of Lethbridge.
Dr. Ingraham previously served as Director of the interdisciplinary Sound Studies Institute at the University of Alberta, where she was also a Professor of Musicology in the Department of Music, and Manager of UAlberta partnerships with the Aboriginal Multi-Media Society of Alberta and the Cultures of Sound Network (with Smithsonian Folkways Records, the Canadian Museum of and the History, and Memorial University of Newfoundland). She is co-founder and coordinator of the Interdisciplinary Perspectives on Music in Canada Research Group.
Born and raised in Nova Scotia, Dr. Ingraham received a Bachelor of Music degree at Mount Allison University, a master's degree at the University of Victoria and her doctorate at the University of Nottingham in the United Kingdom. Her research appears in publications including Ars Lyrica, Intersections, University of Toronto Quarterly, Nineteenth-century Music Review, International Journal for Cross-Disciplinary Subjects in Education, Canadian Journal of University Continuing Education and others, and with Ashgate, Routledge, Oxford University, University of Alberta, and University of Michigan presses. She is the author of multiple online resources for exploring culture in Canada, and has presented her research internationally in Australia, Thailand, Hong Kong, Iceland, Ireland, UK, Portugal, Spain, Germany, and across the USA and Canada.
---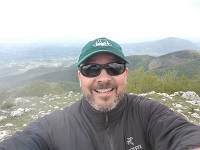 Dr. Myles McCallum
Classics
Associate Professor
Associate Dean of Arts - Curriculum and Student Affairs
Office: MN426
Myles McCallum is an Associate Professor of Classics in the Department of Modern Languages and Classics, and served as the department's Chair until June 2021. He specializes in Roman archaeology and history, and teaches courses on these subjects as well as Classical mythology, ancient Greek and Roman literature, and Latin. He has published on archaeological ceramics, Pompei, Roman imperialism in southern Italy, Italian urbanism, Roman villas, and Roman imperial properties.
He is co-director of the Basentello Valley Archaeological Research Project in Puglia and the Villa of Titus Excavations in the Apennines of Lazio, and a collaborator on the Queen's University excavations at Caere on the Tyrrhenian coast of Italy. His research looks at the role played by imperial properties in the cultural development and social organization of rural Italy, cultural agency and the development of urbanism in Italy during the Republican period, and economic archaeology.
Recent research awards include a SSHRC Insight Grant (2019-2024), along with Martin Beckmann, for his Reexamining Roman Villas project; and a Loeb Classical Library Foundation Fellowship (2020-2021), to examine the archaeological end environmental evidence for religious activities at Lacus Cutiliae (Lago di Paterno) in central Italy. Since 2009, he has also been an Associate and then Co-Editor for Mouseion, the journal of the Classical Association of Canada. Read more about Dr. McCallum's research and publications.
---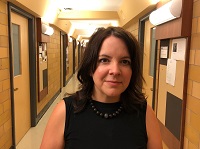 Dr. Sara Malton
English
Professor
Associate Dean of Arts - Research and Faculty Support
Office: MN330
Sara Malton is a Professor of nineteenth-century literature in the Department of English Language & Literature.
Her recent research awards include a SSHRC Insight Development Grant in 2020 for her project, "Wondrous Hunger: Salvation, Starvation and the Nineteenth-Century 'Fasting Girl.'" Her book, Forgery in Nineteenth Century Literature and Culture: Fictions of Finance from Dickens to Wilde, was published by Palgrave-Macmillan in 2009. Her work has appeared in such journals as Studies in the Novel; Victorian Literature and Culture; European Romantic Review; and English Studies in Canada; and in essay collections by McGill-Queens UP, Peter Lang, and the University of Missouri Press.
Dr. Malton is the current Secretary and a past Trustee (2014-17) of The Dickens Society. Learn more about her research and publications at saramalton.com.
---
Dr. Kirrily A. Freeman
Director, Outreach and Experiential Learning
MN232
---
Shyloe Beals
Administrative Assistant to the Dean of Arts (Interim)
MM218B
---
Joan Whitney
Administrative Assistant to the Dean of Arts
On leave
---
Emily Anderson
Senior BA Program Advisor
MM214B
---
Abhishek Bhuchar
BA Program Advisor
MM218C

---
Robyn McIntosh
BA Program Advisor - Psychology
MM218F
---
Shawn Simamba
BA Program Advisor
MM218D
---
Marla Cranston
Communications Officer
MS220
---
Charlotte Gilson
Secretary, BA Advising Centre and Office of the Dean
MM218
---
Faculty of Arts social media
Twitter: @SMArts_SMU
Facebook: @SMUArts
Instagram: @smuarts
Contact us
Faculty of Arts
Mailing address:
Saint Mary's University
923 Robie Street
Halifax, Nova Scotia, B3H 3C3
Social media