Finance & Admin Hoteling Space Information
SMU Hoteling Space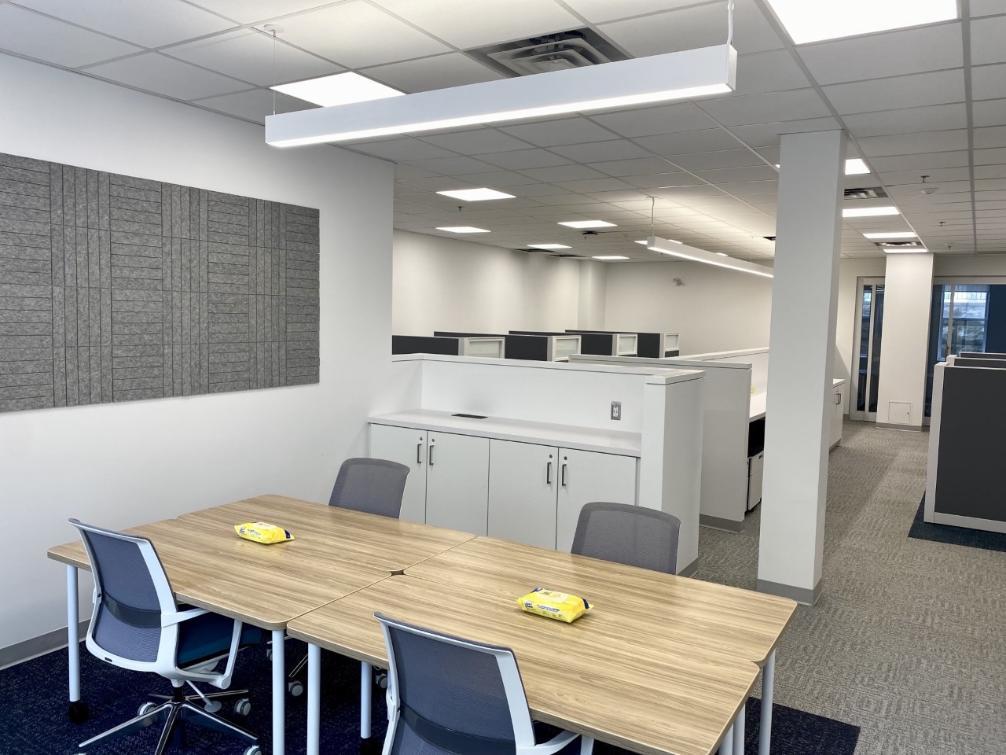 This space is reserved for Finance and Administration staff who are Home or Hybrid Flex and have given up their previous work station or office.
There are four different bookable spaces in the Hoteling Space. 7 individual pods, 5 high top work bench spaces, 4 desks, one large meeting room with AV equipment and 4 desks that can be reconfigured as required. All of these spaces can be booked by the hour, half and whole day.
Additional Information
Please follow the current masking policy. More information on the current masking policy.
Eating will not be permitted within the space. The Faculty Lounge is available for people to enjoy their lunch. Drinks are permitted.
Desks will be cleaned at night, but will not be cleaned in between hourly uses. Lysol wipes are provided at each work station for people to clean their space when they are done working.
This is a locked space. Finance & Admin employees who have existing access cards should already have access to this space. If not, please visit the security desk to sign out an access card for the duration of your booking. If you find that you are frequently using the space and having to sign out a card every time, you can submit a form to get your own access card. The access card request form can be found here.
This is a shared space. Please use a headset while taking calls and try to keep all general noise to a minimum.
To get a better feel for the layout of the space, here is the hoteling space floor plan.