A World Without Separating Career From Culture
Raymond Sewell – Faculty of Arts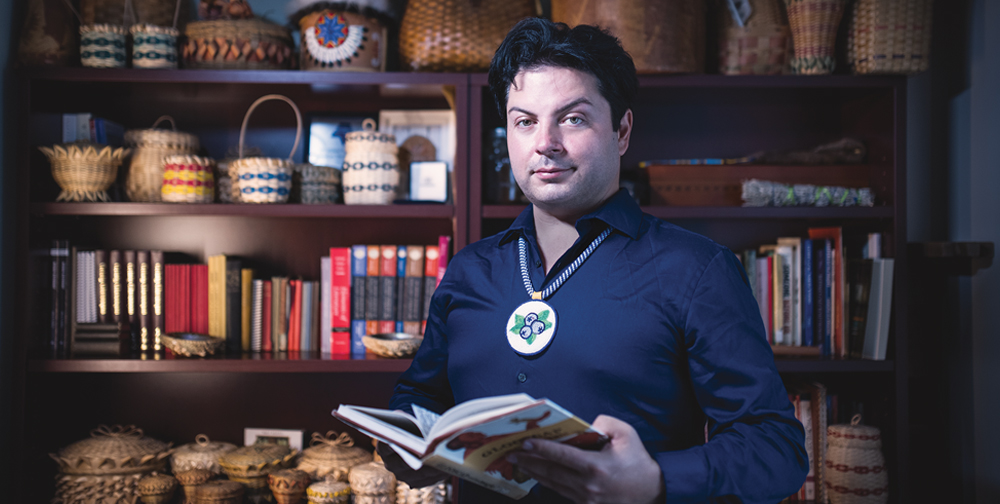 Since his arrival at Saint Mary's as an undergraduate student, Raymond Sewell has found limitless ways to honour his traditional Mi'kmaq roots in both his academic and career decisions.
While pursuing a liberal arts degree, his interests pulled him toward politics and contemporary Indigenous issues. He followed these passions to a Master of Arts in Atlantic Canadian Studies and went on to become the University's first full-time Indigenous Student Advisor.
Today, Raymond continues his work as an Assistant Professor of Indigenous Literature and Culture for the Department of English Language and Literature. A position that allows him to celebrate many aspects of his identity – his history, music, culture, and his role as an educator and supporter of Indigenous issues in K'jipuktuk.
Contact us
Recruitment & Marketing
902-496-8104
Mailing address:
923 Robie Street
Halifax, NS, Canada B3H 3C3
Social media