Launching a Career From the Classroom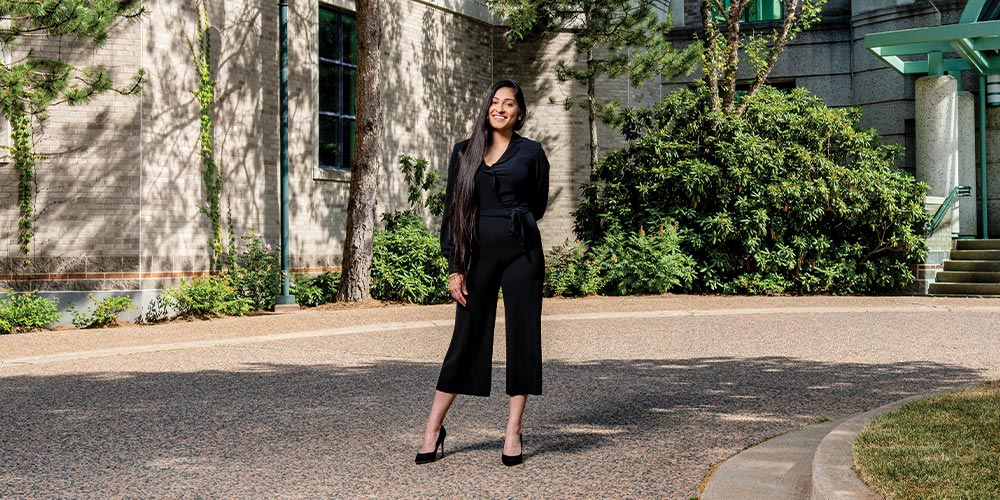 To some, making the trip from India to Canada alone might fit the definition of well-travelled. But all the way from Calcutta, Sehmat Suri has come a long way to go a whole lot further.
At Saint Mary's, Sehmat pursued two degrees concurrently: a Bachelor of Arts majoring in Psychology, and a Bachelor of Commerce with a major in Marketing.
But in that time, Sehmat conquered way more than her classroom studies. As a member of Enactus Saint Mary's—an entrepreneurial student organization that aims to solve environmental, social, and economic issues—Sehmat's passion for entrepreneurship led her to places like Vancouver, London, Dubai, and even Kenya. In Kenya, Sehmat had the inspiring opportunity to lead workshops designed to empower local women and help them launch their own successful businesses.
Closer to her newfound home in Nova Scotia, Sehmat helped launch incredible projects with immense local impacts at Square Roots: a breakthrough enterprise that helps tackle the challenge of increasing food insecurity and waste.
Now, after graduating, Sehmat spends every day applying the entrepreneurial skills she's learned in the classrooms of Saint Mary's to the boardrooms of IBM as a project manager in Halifax.
To learn more about the Sobey School of Business, click here. To learn more about the Faculty of Arts, click here.
Recruitment & Marketing
902-496-8104
Mailing address:
923 Robie Street
Halifax, NS, Canada B3H 3C3