A Passion for the Arts Can Pay Dividends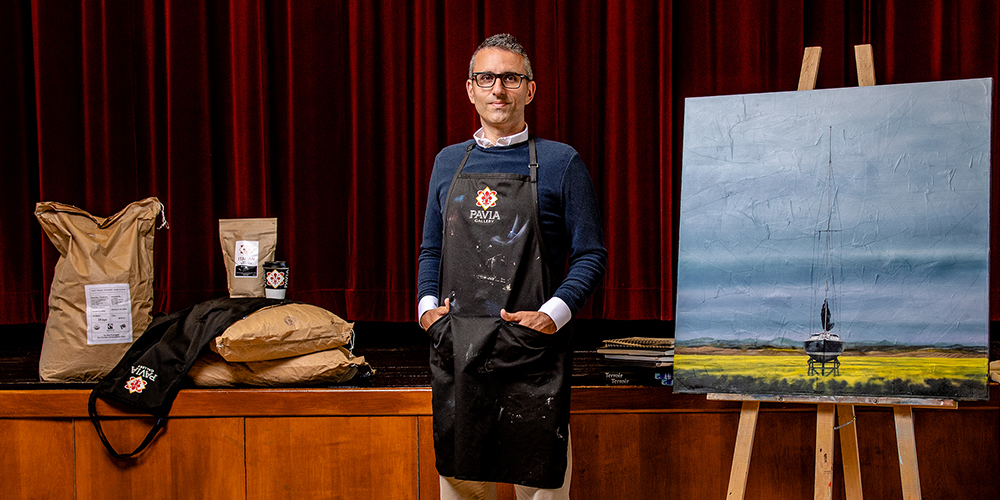 If you had to describe Christopher Webb's decision to study at Saint Mary's University, you could say that it was unintentionally intentional. Because for Christopher, Saint Mary's was always part of the community—and family—he grew up in.
But Christopher's decision to major in Political Science at Saint Mary's provided him with more than an understanding of policy and a preparedness for his student roles as VP of External Affairs and Student Union President. His experience at Saint Mary's unlocked an understanding that his degree could give him the best of both worlds: a world-class education and a network to help launch a career. Even if the career he built wasn't exactly the one he had envisioned.
After a stint in Southern Italy pursuing his passion for painting, Christopher returned to Halifax where he would rekindle his connection to Saint Mary's and draw from the network it helped him create. When a former professor commissioned him to create a painting, Christopher's passion was reborn and so was his inspiration to pursue that passion professionally.
Now, Christopher is the proud owner of PAVIA—Espresso Bar & Café, where he's learned to combine his love for art with the entrepreneurial and leadership skills he developed at Saint Mary's. If you were to ask Christopher, he'd probably tell you that the path to success is anything but linear. But when you're able to marry self-expression with self-employment, it's worth every twist and turn.
To learn more about the Faculty of Arts, click here.
Recruitment & Marketing
902-496-8104
Mailing address:
923 Robie Street
Halifax, NS, Canada B3H 3C3