Research Fellow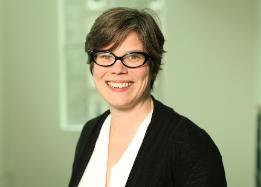 Dr. Fiona Duguid, Research Fellow, Adjunct Professor, Saint Mary's University
Fiona Duguid has a PhD from the University of Toronto in Adult Education and Community Development. She previously worked for Co-operatives Secretariat for the Government of Canada as a Senior Policy and Research Analyst and as a Research Officer for the Canadian Co-operative Association. She now conducts research focussing on co-operatives, social economy, sustainability and community economic development and teaches in these areas as well.
In her work as the Research Fellow for CEARC, she co-leads the Co-operative Performance Index project, which is a participatory action research project to advance social, environmental and co-op impact assessment. Other research projects she has worked on include: the National Study on the Impact of Co-operatives (Canada), New Co-operative Development in Canada, International Co-operative Alliance Co-operative Sustainability Study, Sustainability Reporting Guidebook, Women's Co-operatives in Turkey, and Gender Equality and Women's Empowerment Literature Review, as well as studies on Higher Education and Co-operatives and Social-Economic Demographics of Housing Co-operatives' Members.
She is President of the Canadian Association for the Study of Co-operation (CASC), and has sat on the management committee of the Canadian Co-operative Research Network and the Measuring the Co-operative Difference Network. She is an instructor with the Saint Mary's University Co-operative Management Education (CME) program, as well as the CED, MBA at Cape Breton University. She is a member of many co-operatives and sits on a number of committees.