Mental Health and Covid-19: Bridging The Gap
This research project is aimed to develop a mental health crisis support framework with the participation of key stakeholders in the mental health field in Nova Scotia, employing focus groups and surveys to assess the nature of the demand for bridging services during peak times. Healthy Minds Co-operative is a core partner in this project and recruited the 13 other participating organizations which all provide mental health services in NS. They included CMHA, Wellness Navigator, Brotherhood Initiative (NSHA), and Tjaikamijk (Eskasoni Community Health Centre). The overarching policy issue is a lack of multilateral support for emergency mental health needs during a crisis. How do people in crisis find the right support both immediately and afterward? Where does the role of peer-to-peer support fit into the current mental health support matrix? What are the political, institutional, and legal barriers to more collaborative approaches to implementing bridging strategies to support mental health surges during crisis? The current period of COVID-19 has presented opportunities for regulatory restructuring that may permit the development of an effective bridging framework to reduce the wait time between initial calls and planned clinical support. For more information, see our Briefing Note.
The team has completed a report on the project findings and recommendations:
COVID 19 and Mental Health: Bridging the Gap
Project Team
Dr. Daphne Rixon, Sobey School of Business
Email: daphne.rixon@smu.ca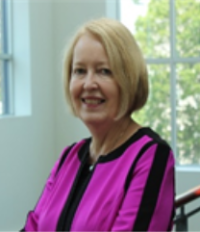 Dr. Daphne Rixon is an Associate Professor of Accounting, Saint Mary's University and is also the Executive Director of the Centre of Excellence in Accounting and Reporting for Co-operatives (CEARC). She has a PhD from the University of Warwick, United Kingdom and is a Chartered Professional Accountant (CPA) and Certified Management Accountant (CMA). She is Editor-in-Chief of the International Journal of Co-operative Accounting and Management. Dr. Rixon has over 100 peer-reviewed publications and conference presentations. Her research has resulted in several awards including the 2018 Emerald Literati award for "A dramaturgical accounting of cooperative performance indicators", co-authored with Dr. Larry Corrigan. In addition to examining the impact of Covid-19 on mental health, she is currently leading a project to develop indicators for co-operatives that reflect the United Nations Sustainable Develop Goals.
---
Dr. Heidi Weigand, Rowe School of Business
Email: heidi.weigand@dal.ca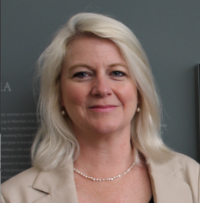 Heidi Weigand, Ph.D., is an assistant professor at Dalhousie University in Halifax, Nova Scotia, with a research interest in leadership development, systemic discrimination, burnout, and resiliency. Broadly, her research has focused on how people, organizations, and communities navigate difficult change and move towards a state of thriving. She uses a two-eyed seeing collaborative approach in her research collaborations to dismantle systemic discrimination and nurture a strengths-based approach to foster hope and resiliency with Indigenous, Black, and African-Nova Scotian communities. Her current research includes: exploring the role of connection and cultural resiliency to address the burnout epidemic during COVID-19; the role of community mental health organizations in reducing wait times for Mental Health support in Nova Scotia; and the role of Indigenous and African Nova Scotian youth in developing community economic prosperity.
---
Diana Serban, Doctoral Student, Industrial/Organizational Psychology
Email: diana.serban@smu.ca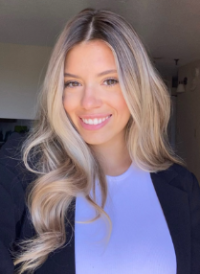 Diana Serban is a MSc student and admitted PhD student in Industrial/Organizational Psychology at Saint Mary's University in Halifax, Nova Scotia. Diana holds an Honours BSc in Psychology, Neuroscience, & Behaviour from McMaster University. Her research interests lie in the realm of occupational health & safety, with a special focus on leadership, employee well-being, mental health in the workplace, and safety. The goal of her research is to better understand the factors that contribute to healthy workplaces. Diana's current research includes: development of a collaborative peer-led bridging framework for Mental Health support in Nova Scotia; examining the impact of safety leadership on employee health and safety outcomes; development and validation of employee pulse surveys; development of an organizational culture-actualization index; exploring the role of virtual leadership in employee stress perception; and antecedents & outcomes of employee engagement.
---
Jessica Hepworth, Graduate, School of Social Work
Email: Jessica_Hepworth@outlook.com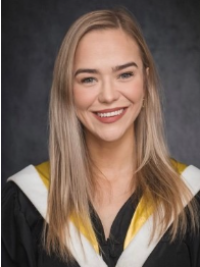 Jessica Hepworth, B.S.W., is a Mi'kmaw social worker with a keen interest in mental health, systemic discrimination, gendered violence and how the social determinants of health exacerbate these. Her current research includes: how community mental health organizations can play a role in reducing mental health wait times in Nova Scotia, and family violence in Canada and the role of the Justice system.