Meal Plans
Food That Fits Your Life
Dining on campus isn't one size fits all. our meal plans were designed with you in mind. If you are looking to enjoy a meal with friends or just a snack on the go – we've got a plan to fit every appetite.
We've kept what's most important to you in mind, building in the convenience, flexibility, quality, value and healthy options you deserve. Explore our meal plan options to learn more about what would be the best fit for you: SMU Dining Meal Plans.
Our team of culinary and nutrition experts are dedicated to delivering well-balanced nutrition, special diet options, and complete menu transparency – because you have enough to worry about.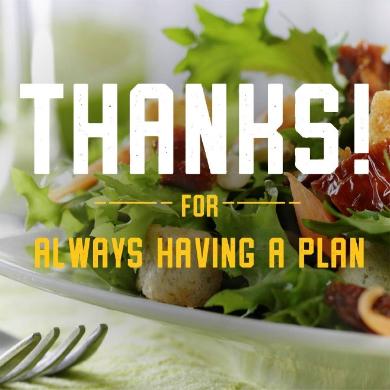 Meal Swipes & Flex Dollars
Meal swipes are used to enter the Dockside Dining Hall and come with all meal plans.
Flex dollars are included with most meal plans and can be used at all dining locations on campus.
To learn more about your meal plan options, please visit SMU Dining Meal Plans.
All For You!
Your satisfaction is our highest priority. We believe that food brings us all together and SMU Dining is dedicated to fostering a connected campus community through food.
Depending on which residence building you live in, you may be required to have a meal plan. For more information on fees related to residence, please visit Residence Fees. All Meal Plans are subject to SMU Dining Meal Plan Policies.
Visit our website to learn more about your options for Mandatory and Non-Mandatory Meal Plans, and to view Menus, and Nutritional Information.
Being Green
We strive to minimize our environmental impact and create opportunities for students to join our efforts. Environment Sustainability is a fundamental part of our mission, guiding how we operate. We reduce our environmental impact through practices that enrich and support the natural environment. Check out what we're doing in the name of sustainability to stay green on campus.
Access at Your Fingertips
Convenience is everything and we make it easy to make healthy choices. Whether you're on your computer, tablet, or smartphone, you'll have access to the information you need.
Follow us on social media to keep up to date on all things SMU Dining, @SMUDiningHFX.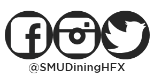 Use our website to access menus, nutritional information, dining location information, manage your meal plan, and so much more: smu.ca/food
Student Affairs & Services