Dietary Considerations
Special Diets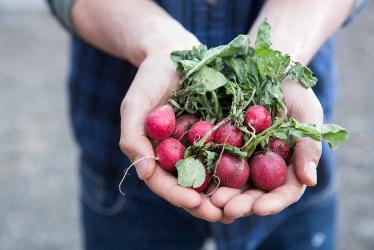 If you have food allergies or special dietary requirements, our goal is to provide you with tools to support your needs.
Our teams will help you dine on campus safely and take an active role in the management of your food allergy or food-related medical condition.
We take into account your personal dietary needs and will make every effort to help you transition into your new life at Saint Mary's University.
Registered Dietitians
SMU Dining has two amazing Registered Dietitians!
Our Registered Dietitians offer free nutrition counseling and consultation services to all SMU students, faculty, and staff.
The Dietitians collaborate with wellness facilitators from SMU to offer workshops, educational sessions and nutrition information.
Contact one of SMU Dining's Dietitians today: dietitian@smu.ca
Kelly Munroe, RD

Nutrition & Safety Manager

Human Resources Coordinator

SMU Dining

Melanie Ingram, RD

Marketing Manager

SMU Dining
Dietary Needs
Options for a Variety of Healthy Lifestyles
We understand that you want meal options that suit your personal preferences, cultural obligations, and dietary needs. Whether you're an international student with specific dietary requirements or you're vegan or vegetarian, our menu is chock full of choices that will keep you eating healthy.
Canada's Food Guide
According to Canada's Food Guide, it's important to balance your meals to:
ensure you are receiving adequate nutrients
control blood sugar levels
create a feeling of satisfaction
lose and maintain weight
What does "balanced" mean? A balanced meal contains at least three of the four food groups and a balanced snack contains two of the four food groups.
Learn more about healthy eating.
Student Affairs & Services