About the CSSG Program
The Canadian Summer School in Germany (CSSG) offers university-level language courses in Kassel in a unique and intensive cultural immersion program. All courses are equivalent to a full-year course and the course credits are transferable to all Canadian and U.S. institutions.
The CSSG is administered by Saint Mary's University and offers courses at almost-beginner, intermediate, advanced, and upper-advanced levels. Over 7 weeks, students receive 85 hours of classroom instruction and participate in numerous cultural activities: presentations at museums, visits to theatres and operas, sporting events, excursions to cities with cultural and historical significance, and a four-day trip to Berlin.
The main appeal of our program is how we combine the academic study of German language with immersion in German daily life and culture. Students are both welcomed into a German host family and matched with tandem partners from various disciplines at the University of Kassel. We take care to match students based on their hobbies, interests, and studies.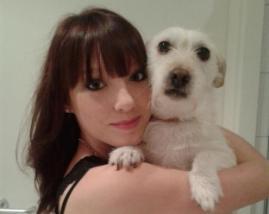 This is Michelle Sippel, our wonderful tandem project coordinator in Kassel.
Students are encouraged to demonstrate a commitment to communicate in German during all CSSG activities. We have a language agreement that all students agree to sign. Every week, students vote to award green cards to their peers who have most consistently spoken German outside class. At the end of the program, prizes are awarded to students who have spoken only German during CSSG activities.
O‌‌ur CSSG teaching team is multilingual, diverse, and highly qualified. All Senior Instructors are Canadian university-level professors with extensive experience in language, literature, and culture studies. Assistant Instructors usually come from the University of Kassel or are graduate students in Canada.
In addition to classroom teaching, the CSSG team provides consultation hours and personalized language support and feedback on assignments. Evaluation includes self-evaluation and peer buddying as well as traditional grading.
Former students say they love the CSSG because they learn lots of German in a supportive environment, make lifelong friends, are creative in class, experience the unexpected, come face to face with history, and get to live, taste, smell, hear, and feel the culture. At the CSSG, we are a truly transnational family.
Canadian Summer School in Germany
Modern Languages and Classics
Dr. John L. Plews
Mailing address:
923 Robie Street
Halifax, NS B3H 3C3
Canada