Alumni Association
Alumni Association
The Alumni Association strives to keep alumni connected with events, programs, and benefits. Activities of the Alumni Association are supported by our Affinity Partners TD Insurance and Manulife.
The Alumni Council is comprised of a group of volunteers who consult with the Alumni office on events and programs for students and alumni. If you are interested in becoming a member of the Alumni Council, please submit a cover letter and resume to the Alumni office (alumni@smu.ca) by July 31, 2023.
New Council members will be elected in September. Members of the Alumni Council are expected to attend six meetings per year including the Annual General Meeting, sit on at least one committee (Engagement, Homecoming, Awards and Nominations, Golf Tournament), attend alumni events, and be an ambassador to Saint Mary's University in the community.
Executive Members
President
Collette Robert BSc'16 MSc'19
Vice-President
Bafana Mashingaidze BSc'14 MBA'16
Secretary
Jason Mullen BA'98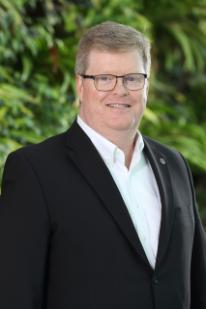 Past President
Scott McElman BComm'91
Members at Large
Abhishek Bhuchar BComm'16
Sarah Cameron BComm'18
Lazaro Castenado BComm'20
Sylvia Gawad BSc'14
Elora Gehue BA'17
Mitch Harrison BComm'17
Fiona King BComm'93
Zach MacMillan BA'17
Michael Mercer BA'10 MA'16
Tom O'Handley BComm'02 MBA'15
Kaitlyn Touesnard BComm'13
Wendy Wang BComm'16
Keisha Hepburn BSc'05
Navjot Aneja BSc'13
Kent Jones BComm'18
Erik Nowak BComm'04 MBA'09
Young Alumni Committee
The Young Alumni Committee plans events for Young Alumni (#SMUYA) who have graduated within the past five years and/or are under 30 years of age. Alumni can apply to join the committee by submitting a letter of intent and resume to alumni@smu.ca.
Members of the Young Alumni Committee are expected to attend 6-8 Committee meetings per year and attend events as YA representatives throughout the year.
Wendy Wang BComm'16
Lee Bennett BSc'16
Raihan Chowdhury BComm'16
Nishka Rajesh BA'19
Rami Zokari Bcomm'21
Timi Idris MA'19
Iretomiwa Akande BSc'20
Nickel Lwanzo BComm'2020
Mitchell (Mitch) Maltby BComm'18
Thokozani Sithole BA'16
Amaan Popatiya BComm'18
Amanda Kolwich BComm'16
Yingjun Chen BA'21