Alumni Profiles
Aaron Murphy BComm'09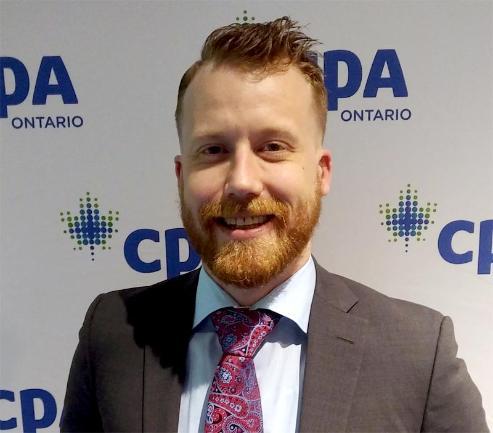 Frank H. Sobey Award Recipient 2009-2010
November 2021
Aaron Murphy BComm'09 Halifax, Nova Scotia "I believe it's incumbent upon those who can do so to give generously to organizations dedicated to education, fighting violence against women, environmental protection, or any other causes that helps make the world a better place," says alumnus Aaron Murphy.

Chief Financial Officer of Chris Hadfield Inc. and chartered professional accountant, Aaron received his Bachelor of Commerce from the Sobey School of Business in 2009. At Chris Hadfield Inc., Aaron oversees all operations for the company and Hadfield Inc., Snug as a Bug Properties Corporation and 92 Minutes Inc. Aaron feels strongly that the Sobey School of Business prepared him for his career. "The business program offered a broad range of experience in finance, accounting, commercial law, marketing and technology that gave me foundational skills that would prove critical. There was also a ton of group projects that helped me learn how to build and navigate professional relationships," says Aaron.

"Receiving the Frank H. Sobey Award was a watershed moment in my educational career, only rivaled by passing the CFE in the CPA program," continues Aaron. "The award helped alleviate some of the financial burden and gave me the confidence to take the risk of moving away from my family and friends to Toronto knowing that I'd received a top-notch education, which I could rely on to begin my career."

In addition to working for Chris Hadfield Inc., Aaron operates his own accounting business, Mind the GAAP, and is the Director and Treasurer of Heal with Horses Therapeutic Centre, a registered charity, which provides equine therapy for at-risk youth, persons with disabilities and those struggling with mental health challenges.

In September 2021, Aaron established the Paul J. Murphy Memorial Scholarship in memory of his father. The scholarship will provide financial aid to a full-time undergraduate student enrolled in the Sobey School of Business.