Alumni Profiles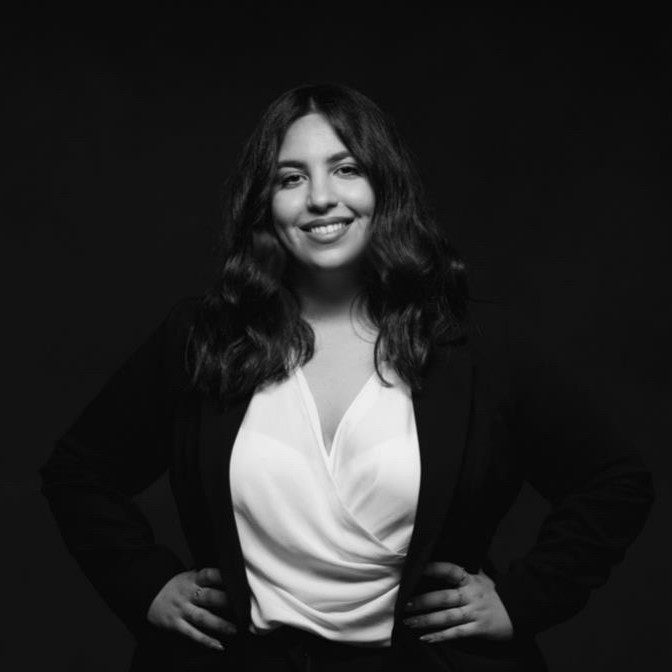 Rachel Abi Daoud BComm'15
Sobeys Leadership Award Recipient 2011
October 2022
Working as a corporate associate at Stewart McKelvey and having been recently called to the bar, Rachel Abi Daoud BComm'15 is thriving in her professional life as a Saint Mary's alum. The Bachelor of Commerce graduate grew up in Dartmouth, NS, and lived in Lebanon on and off until the age of 11. Attending Saint Mary's meant remaining close to home and studying at the same school as her older sister—who strongly encouraged her to apply. Rachel says her parents also inspired her. "My parents did not complete high school and have always encouraged me to reach beyond what I thought I could achieve."
With a focus on global business management, finance and French during her time at the Sobey School of Business, Rachel worked briefly for Scotiabank before moving on to a financial analyst role with a small benefits consulting firm in Dartmouth. From there, she made the leap to law school, crediting Saint Mary's with teaching her perseverance and the importance of hard work.
"Saint Mary's was very diverse and I learned the importance of continuing to learn and work in spaces with representation, diversity, mentors and role models that looked like me and were experiencing success or holding positions of power and influence."
Rachel received the Sobeys Leadership Award during her time at Saint Mary's, which changed her life by granting her access to higher education and giving her the confidence to continue her studies and seek challenging opportunities.
"The award helped me stay committed to my studies and opened doors for me in terms of networking opportunities. It also granted me the financial freedom to seek activities and opportunities outside of school to grow my network and balance my studies with other endeavors."
Rachel is also a member of the Sobey Scholars Network, a cohort that includes recipients of philanthropic financial support from the Sobey Family, The Sobey Foundation, Sobeys Inc., and Empire Company Limited.
Having been in the shoes of current Sobey School of Business students, Rachel is eager to pass along words of wisdom. "My biggest advice would be to seek out opportunities and always network." She also suggests simply saying "yes" to new opportunities. "There is so much you can do to further your quest beyond responding to a job post or sending a resume. Reach out to those in a field you're interested in, an organization you want to join, or a person you want to connect with." She says you'll be surprised how many industry professionals will be excited and willing to help.
While the post-university world can be overwhelming and tricky to navigate, Rachel stresses the importance of reminding yourself that you are smarter and more capable than you think you are.
"If you believe you can, then you will. Always be kind to yourself and be your own cheerleader."