Survival Tips
Survival Tips
As a general suggestion, we recommend that whenever you have questions or need to clarify something, you talk to your family directly. In fact, that is part of the program. It is from figuring out misunderstandings that we learn to cross cultures appropriately. Our experience has shown us that one area for misunderstandings is food. Surprisingly enough not all Germans eat sausages. On the other hand, their definition of vegetarian food might not be very strict. Some families eat their main meal at lunchtime, which is when we are at school. In the evening they eat bread and cheese and cold cuts. In any event, if you are not sure what to expect, ask your family what is for dinner.
Laundry can also be a lot of fun. Some German washing machines takes about 2.5 hours to wash your clothes. Your clothes will be cleaner than the day you bought them. However, they will also need 2.5 days to dry because hardly anyone uses a tumble dryer in Germany.
We encourage you spend time with your host family, but do not feel pressed to participate in all their activities. Please feel free to decline any activities you might not want to participate in. German host families will not be offended if you politely decline to participate in an activity. Be direct and polite.
If there is any problem with your host family, please contact the Director as soon as possible.
Students can apply for student loans for this program. You are a full time student for the 7 weeks. Make sure to connect with Taryn Hines (financial.aid@smu.ca) at SMU Financial Aid and Awards to ask about student loans.
Scholarships are available for students enrolled in the CSSG program (see Scholarships and Funding Opportunities).
Please check with your university and your German Department for funding possibilities. If you are successful, please let us know.
flip-flops for youth hostel showers

towel for youth hostels

good walking shoes (Germans love to walk!)

rain gear and a warm sweater or jacket (the weather in Kassel is variable, from very cool and rainy to very hot)

medication

ensure you have enough supply of your prescription medication for the entire program

it is not advisable to change any medications before departing for the program

if you take anti-hystemines in Canada, make sure to bring a supply with you, as German allergy medication is different
Transportation to the university campus
We will provide you with a transit pass (which includes streetcar and bus) for Kassel for the duration of the CSSG. You will also get a transit pass for Berlin (which includes streetcar, subway, and bus) for the duration of the Berlin trip.
There are buses and streetcars in Kassel that will take you to most places. Some of you will live close to the city centre, some in the suburbs. In some cases, it can take about one hour from your host family's home to the university.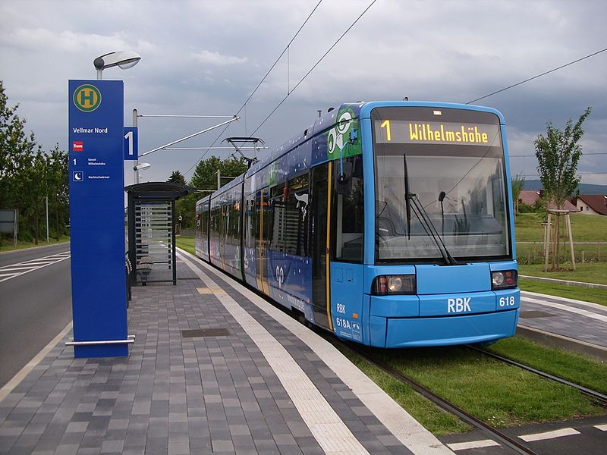 Most buses and streetcars stop running around midnight. On weekends, sometimes they stop running around 8:00 pm. Further information can be found on the following websites: Kassel Public Transport website, Kassel City website.
Our classrooms are in a community centre/church school next to the campus of Kassel University. This has the great advantage that we have all classes in the same building and are able to enjoy all of the university's facilities, e.g., the Mensa (lunches are good and cheap) and the Rechenzentrum (computer facility with email access).
The address is:
Evangelische Freikirchliche Gemeinde
Mönchebergstr 10
34125 Kassel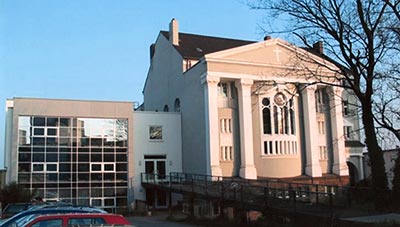 Internet access is available in the computer lab of the Universität Kassel campus. WiFi is also available on campus if you would like to bring a laptop or tablet. You can purchase a phone and data plan from the CSSG after arrival - cell phone and data rates are much cheaper and a better bang for your buck in Germany.
Kassel has about 200,000 inhabitants (metro area 450,000). It is generally a safe city. However, as with any city of that size, take care of your belongings and be aware of your surroundings. For example, if you leave your bag unattended, chances are it will be gone by the time you realize it. If someone asks you for small change, don't show that person your wallet. Try to avoid being alone at night, and exercise more caution, because you are in a different culture and you won't know your way around (both the city and the culture) as well as you would at home.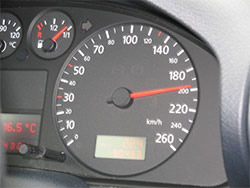 Living in another country is a rewarding experience. However, it depends on you what you make of your stay. German customs and daily life can be different from what you are used to at home, thus it is helpful to keep an open mind. Try to understand and empathize with those differences. Some of those differences are practical (yes, if your host family tells you dinner is at 19 Uhr, it is at 19 Uhr, not 19.30 Uhr). Some differences you will have to process emotionally. Make sure to reach out to your host family or the CSSG team if you have trouble adjusting. Interestingly enough, upon your return to Canada, you might start wondering why you do things at home in a certain way. All of this is part of the experience of learning as much as possible about the people, customs, home life, social life, history, literature, arts, and so forth of Germany, as well as about yourself and your home.
During the three-day orientation in Hann. Münden you will learn how to deal with common cultural differences and to make the best of your time living and studying in German in Germany. However, do not hesitate to talk to your professor or the CSSG Director if you are experiencing culture shock or feeling homesick.
Canadian Summer School in Germany
Modern Languages and Classics
Dr. John L. Plews
Mailing address:
923 Robie Street
Halifax, NS B3H 3C3
Canada