Where to Give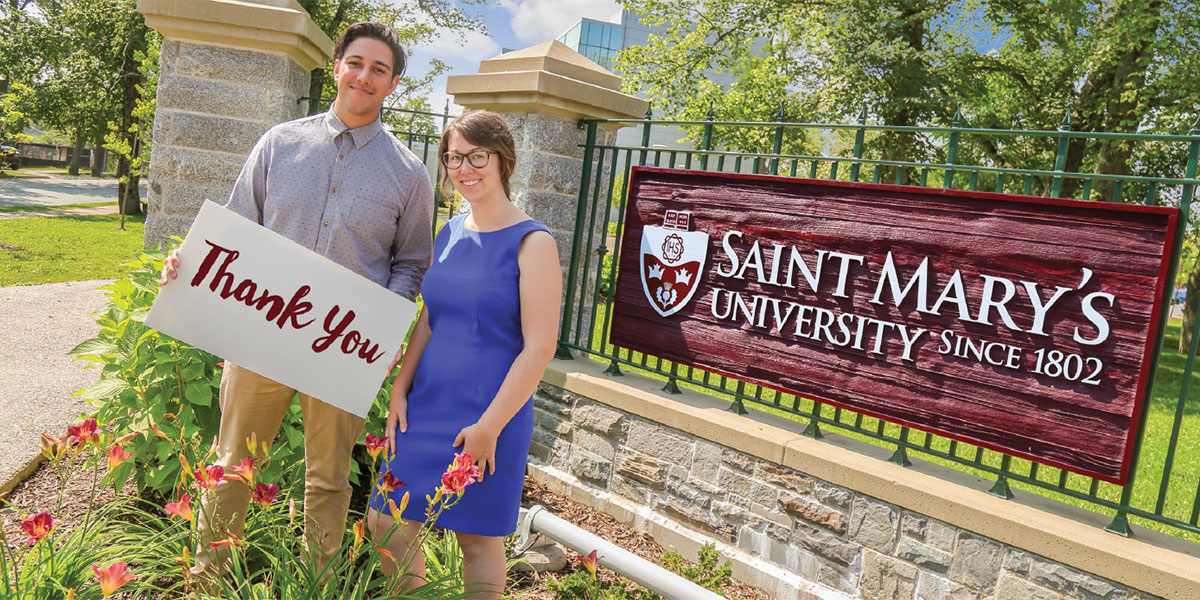 The decision to give and what area to support are personal choices. Whether you choose to invest in an already established fund or create a new scholarship, we can help you discover how to make a difference with your donation.
At Saint Mary's, you can also direct your gift to the project or program of your choice. From scholarships and programming to research and athletics, there are a variety of areas to match your philanthropic interests.
By choosing where your gift will go, you can contribute to:
Student scholarships, bursaries, and awards
Research and innovation
Academic programs and learning experiences
Community engagement
Campus improvements
Extra-curricular activities and athletics
Give now online or contact us to learn more about how to direct your gift.
Charitable registration: # BN11918 9900 RR0001