Meet Alumni Ambassadors
Meet the Alumni Ambassadors
Want to know more about a specific program, campus activity, or just get a sense of what it's like to be a Santamarian? We have a number of alumni who look forward to helping future SMUdents learn more about the Saint Mary's experience!
Learn about each Alumni Ambassador below.
Find out how you can become an Alumni Ambassador here.
Ali Algermozi
BComm'16 CertHRM'16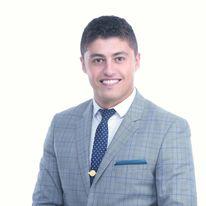 Major: Entrepreneurship, Human Resource Management & Industrial Relations
Yemen
Campus Activities: Enactus, Commerce Society
Born in Yemen and raised in Halifax, Ali pursued other avenues of work before coming to Saint Mary's, including a career in networking systems and a stint as a yoga studio operator. But, when he joined the Sobey School of Business, it felt like a match made in heaven. "I have been welcomed with open arms and I see myself really striving and growing, not only on a professional level but on a personal level as well."
It's Saint Mary's culture of giving back that has most resonated with Ali. He challenged himself to become as engaged as possible in both extracurricular activities and community involvement. In addition to his commitment to Enactus as the co-president, he also worked at the Sobey School of Business Development Centre, served on SMUSA's Board of Directors, and acted as VP External for the Sobey School of Business Commerce Society.
Following his time in SMU he started an online web presence company called SiteClub.tech and worked as a Small Business Advisor with Scotiabank. His love for his birth place, Yemen, and care to help others encouraged him to travel back and work on Solar Energy projects in providing access to electricity and and solar farming. He is currently the VP and Director of special projects with www.cewye.com and started his own company www.aadyemen.com focusing on IT and Solar Energy. His Entrepreneurial mindset didn't just stop there, he worked on growing the family farm www.algermozi.com as nature is a big part of his life. He is also working with his family on starting a realestate company www.algermozirealestate.com and always looking for new opportunities to tackle!
"My experience at SMU has allowed me to drive change by giving back and helping others
Mohammad Ashiq
BComm'20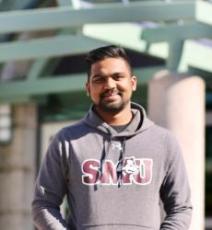 Major: Management
Halifax, NS
Campus Activities: Bangladeshi Student Society, Grad Class Society
Mohammad was born and raised in Bangladesh and came to Canada to pursue his Bachelor of Commerce degree as an international student. Saint Mary's University became his home away from home because of all the support he received from the SMU Community. He was always an active leader in the university community. Mohammad served as the President of the Bangladeshi Student's Society where he assisted incoming Bangladeshi students with their transition into university and volunteered his time with multiple societies on campus. Mohammad also worked as the student assistant at the Alumni Office where he led several initiatives, including the annual Campus Food Drive. Mohammad graduated from the Sobey School of Business in Spring 2020 and was one of his class valedictorians. Mohammad also served as the president of the Grad Class Society.
Kevin Brent
BComm'11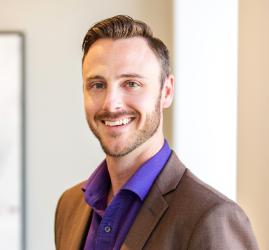 General Business Studies
Calgary, AB
Campus Activities: Teaching Assistant, Intramural Sports, Business Consultancy Program
Kevin is the Chief Investment Officer for Bluesky Equities, a single family office in Calgary. As leader of a small team investing in both private and public markets, his responsibilities are varied, encompassing tasks such as deal sourcing, researching & evaluating opportunities, due diligence, negotiating terms, and managing the entire investment portfolio.
While at Saint Mary's University, Kevin was a TA for MGMT 1281 (Intro to Business Management) and MGMT 2383 (Micro Organizational Behavior), independently tutored students in Finance, Accounting and Statistics courses, participated in the Business Consultancy program through the SMU Business Development Centre, and played intramural volleyball and squash.
Tristan Cayaoyao
DipEng'16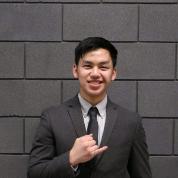 Summerside, PE
Tristan Cayaoyao is a Designer with MDS Coating Technologies an aerospace company in Summerside, PEI. He graduated from the SMU Engineering Diploma Program in 2016, and then finished his engineering degree at the UPEI Sustainable Engineering Design Program in 2019. During school, Tristan was involved in working with international students and is passionate about creating a welcoming and inclusive space for everyone.
Shane Cunningham
BA'09
Major: Psychology (Honours), Minor: Religious Studies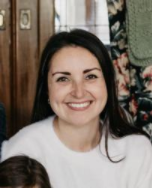 Toronto, ON
Campus Activities: SMUSA, BoG, Academic Senate, Varsity Cross-Country, Intramural Volleyball, Grad Class Executive, Residence Assistant
Shane grew up outside of Toronto, and had her heart set on a university on the East Coast after high school. When she toured Saint Mary's, it immediately felt like the right fit and she didn't look back. Once in Halifax, Shane settled into her time at SMU by getting involved right away with SMUSA and residence life. Throughout her time, completing her BA Hons in psychology, Shane made connections across campus through academics, athletics and extra-curriculars. She spent much of her time involved in campus life, with many nights spent at the Gorsebrook.
After SMU, Shane moved to Scotland where she completed a masters degree in psychology at the University of St Andrews. Following this, Shane spent time in China where she founded a volunteer program for kids with disabilities. Upon returning to Ontario, Shane completed a Crisis Intervention & Counselling continuing education program at Humber College and began working full-time in autism services. Today, Shane's love of academia has led her to a professor position at Humber in Toronto, along with a direct student support role helping prospective students navigate programs in social and community services.
Haley Glenen
BA'15

Major: International Development Studies
Halifax, NS
Campus Activities: IDS Society, AIESEC, SMUSA
Haley is a SMU alumna, class of 2015, having graduated with a Bachelor of Arts degree in International Development Studies. After completing her time at SMU, Haley went on to complete her Masters degree in Anthropology at the University of Ottawa, writing her Masters thesis on newcomer economic integration. Haley's time at SMU challenged her to ask bigger questions, and inspired her to look further than her own perspective, leading her to complete a Masters degree she never imagined she would. Having returned to Halifax in 2018, Haley now works for a local non-profit as an employment counsellor, working hard to help newcomers in Nova Scotia find meaningful employment. When not working, she loves to be outside with her puppy, Sadie, spending time by the ocean, and reading a good book. Haley currently sits on the SMU Young Alumni Committee, working with other young SMU alumni to plan events for other SMU graduates from around the world.
Jeff Hart
BComm'02

Major: Finance and Accounting
Calgary, AB
Campus Activities: Varsity Football
Jeff is the Chief Financial Officer at Husky Energy Inc. where he is responsible for the financial management of the Company, including Controllers, Treasury, Tax, Credit, Internal Audit, Corporate Planning and Strategy, and Investor Relations. He also oversees the Information Services department. Prior to joining Husky, Jeff held Finance positions at Statoil, Norsk Hydro and Imperial Oil. He received his Chartered Professional Accountant designation in 2006. While at SMU, Jeff was a member of the varsity football team. His four years at SMU were a great experience and among the best and most rewarding times of his life. He currently enjoys spending time with his family wakeboarding, skiing, and driving his kids to hockey rinks.
Nicole Jackson
BComm'14

Major: Marketing and Finance, Minor: French
Halifax, NS
Campus Activities: Dance Team, SAGA (Students Acting for Global Awareness), Commerce Society, Study Abroad
Nicole graduated from Saint Mary's in 2014 from the Sobey School of Business. During her time at SMU, Nicole was involved in many activities including the dance team, the Commerce society, and volunteering with the International Centre. She studied abroad as part of her French studies, and even worked on campus for some time post-graduation. Over the past 2.5 years, Nicole has worked as a Digital Strategist with Foundation Marketing, a local startup founded by another fellow SMU alum, where she's had the opportunity to lead the content strategies of some really interesting, forward-thinking local and global brands.
Blair Jones
BSc'17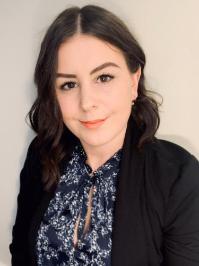 Honours Psychology, Major: Biology
Ottawa, ON
Campus Activities: SMUSA (VP Academic Affairs), Shinerama, Peaceful Schools International, Medical Society, Teaching Assistant.
Blair was born and raised in the small town of Barrington Passage, Nova Scotia. She moved to Halifax, Nova Scotia to start at Saint Mary's University. Though, at first overwhelmed with adapting to city living, she grew to become a student leader on campus and got involved in student governance. Later, she became involved with the Young Alumni Network and Alumni Council. Following the completion of a Masters program, Blair moved to Ottawa, ON to start a career with the Government of Canada at the Public Health Agency of Canada as a Policy Analyst. At PHAC, Blair works to reduce health inequalities for Indigenous Peoples.
Amanda Kolwich
BComm'16
Major: Marketing & Management, Minor: Psychology
Calgary, AB
Amanda grew up in Calgary, Alberta and moved out east to attend SMU's Sobey School of Business in 2011. She majored in Marketing and Management with a minor in Psychology and was the valedictorian at her convocation in January 2016. While on campus she was constantly involved in a philanthropic pursuit, mentoring a student or convincing others to become Huskies! After convocation, Amanda moved back to Calgary and landed her dream job as a Fundraiser for the Canadian Cancer Society!
Rachel MacDonald
BA'16

Double Major: Criminology & Sociology, Minor: Psychology
Halifax, NS
Campus Activities: Criminoloy & Sociology Society (Vice-President), Conflict Resolution Society (Vice-President), SMUSA (Vice-President of Academic Affairs), intramural volleyball, teaching assistant, tutor at Pathways to Education, bartender at Gorsebrook Lounge (campus bar)
Originally from Summerside, PEI, Rachel moved to Halifax in 2011 to attend SMU for Criminology, which later became a double major in Criminology and Sociology, and a minor in Psychology. Although she didn't know anyone when she first arrived, she quickly assimilated into the family-like culture on campus. During her time at SMU Rachel became heavily involved in campus life, including working at the campus pub (The Gorsebrook), being a Vice President for two societies on campus, playing intramural volleyball, tutoring students through the Pathways to Education course, and in her last year became the Vice President of Academic Affairs with the Students' Association. Rachel graduated in the spring of 2016 and took a position at The Language Centre working as the Student Programs Coordinator. Shortly thereafter, she joined the Young Alumni Council to help engage recent graduates in alumni activities. She now works for Regional Residential Services Society providing support services to adults with Intellectual Disabilities.
Josh MacIntyre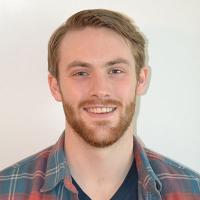 MBA'15
San Francisco, CA, USA
Campus Activities: Men's Soccer
Originally from Halifax, Josh graduated from the Sobey School of Business with an MBA in the Spring of 2015. While attending SMU he was heavily involved in varsity athletics as a member of the Men's Soccer team, while also focusing his studies on management, technology, and entrepreneurship. After graduating from SMU, Josh joined an early stage start-up, Pressly, in Toronto, which was subsequently acquired by Vision Critical in the summer of 2017. Josh currently works as the Head of Special Projects at Grammarly, an AI-powered communications assistant with over 15M users on a daily basis and $110M USD backing from top-tier investors such as General Catalyst, Spark Capital, Breyer Capital, IVP, and SignalFire. Josh also holds a BBA concentrated in Finance from St. Francis Xavier University, and resides in San Francisco, California.
Braden Newell
BComm'20

Major: Computing & Information Systems, Minor: History
Halifax, NS
Campus Activities: Enactus (Project Manager & Director of Technology), SMUSA Board Liaison, The Journal (Board Chair, Executive Director and Technology Writer)


Technology is in my blood. Since turning on my first laptop, I've had this curiosity about computing. I'm known for being an early adopter and being the first to try out a new feature. My favourite pastime is to troubleshoot problems and share information. Few things change and evolve as rapidly as technology making it such a unique and fascinating field.
My career began working for a telecommunications company learning the basics of customer service. The most exciting part was not the cellphones being sold but the wireless infrastructure that they required to work. My career continued leading me to work in an Apple Store. Here I learned the value of working with a team and discovered a passion for teaching and troubleshooting. To feel the appreciation someone shares when you help solve their issue or teach them a new skill is an incredible one. Today, I work at a software development company called REDspace. There I proudly work with a team of IT professionals as a Support Specialist. Leveraging my passion and experience with Apple devices and software, I've helped reduce employee downtime and resolve issues that pop up.
I graduated from Saint Mary's University in 2020 with a Bachelor of Commerce. I majored in computing and information systems and minored in history. There is tremendous value in understanding what has happened in the past and what is coming in the future. During my time at Saint Mary's, I served as the project manager for a computer literacy program for at-risk youth, director of technology for Enactus SMU, liaison for the student union's board of directors, and as the executive director, board chair, and technology writer for the student publication.
During non-pandemic time, I volunteer with Junior Achievement of Nova Scotia to go into classrooms and talk about entrepreneurship and the business environment. You can still often find me researching the latest technology outside of work, trying out a new app, or walking my dog.
Jonathan Pumphrey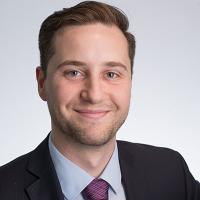 BComm'12
Major: General Business Studies
Vancouver, BC
Joined St. Mary's in 2009 to take the BComm program and worked as a teller throughout my undergrad. Upon graduating in 2012 I started in commercial banking, which took me back to Newfoundland. I worked there as a Commercial Account manager for two years until getting married in 2015 and moving to Vancouver, BC to work as a Commercial Analyst. Most recently (Jan 2018) I've joined RBC's National Sales Group, Automotive Finance Division as a Commercial Account Manager. Dealing with franchise dealerships, rental companies and other automotive industries.
Kala Rafuse
BA'17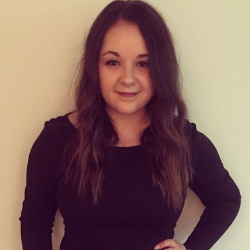 Double Major (Honours): Criminology, Sociology
Halifax, NS
Campus Activities: SMU Food Bank, Student Ambassador, Teaching Assistant & Tutor
Originally from rural Nova Scotia, Kala started at SMU in 2013. She worked in a variety of campus settings including the Centre for New Students as a Student Ambassador, Financial Aid as a Coordinator, the SMU Community Food Bank as a Coordinator, and in the Criminology department as a teaching assistant and tutor. She enjoyed catching SMU hockey games and using the fitness centre for spin, yoga, and pilates. She has remained involved with the SMU community through her philanthropic work in creating and fundraising for the Cayley Fox Memorial Award, which aims to support student well-being. After graduating from SMU, she received her Bachelor of Social Work from STU and Master of Clinical Social Work from the University of Calgary. She now works in Halifax as a Mental Health Clinician with Correctional Services Canada.
Kyle Rogers
BComm'14 CertHRM'14
Annapolis Valley, NS
Campus Activities: Enactus Saint Mary's, ICBC Case Competition, Residence Assistant, Co-Op Program Participant
Kyle Rogers is a Manager, Commercial Banking with CIBC. He graduated from Saint Mary's University in 2014 with a Bachelor of Commerce and a Certificate of Human Resource Management. During his time at Saint Mary's, he was very involved on campus and highly recommends new students get involved as early as possible. His activities include: Enactus Saint Mary's, ICBC Case Competition, Residence Assistant, and participant in the Co-op program. Kyle was born and raised in Cape Breton but now calls the Annapolis Valley home. In his spare time Kyle enjoys traveling with friends, golfing, and curling.


Mehrnaz Shamspour
MBA'16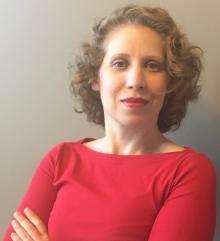 St. John's, NL

Mehrnaz was born and raised in Iran where she graduated in 2002 with a Bachelor's degree is Civil Engineering. She moved to Canada in 2008 and relocated to Halifax in 2011. While working full time she enrolled in SMU part time MBA and graduated in spring of 2016. Mehrnaz enjoyed the close community at SMU and appreciates the ongoing professional support that SMU offers its student and alumni. "It feels like I never left the campus".
She has over eighteen years of experience in various areas of the construction industry in Canada, Europe and the Middle East. Her experience covers areas such as structural engineering and design, concrete formwork design, technical sales, corporate training, and project management.
Mehrnaz is passionate about giving back to the community and does so through volunteering her time. She has been a volunteer with Calgary Public Library, CNIB, CBC, Feed Nova Scotia, and WISE NL.
Mahmudur Rahman Shovon
BComm'19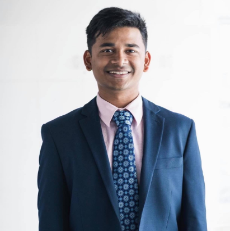 Major: Finance, Minor: Political Science
Halifax, NS
Campus Activities: SMUSA VP Academic, Speak Up Society President, Habitat for Humanity, Model UN, Pack Leader
Mahmudur moved to Halifax from Dhaka, Bangladesh to pursue his Bachelor of Commerce degree and developed an interest in working to improve the student experience. While on campus, Mahmudur organized various events and campaigns for international students, and advocated for change in a range of academic issues. Beyond this, he was involved with the Habitat for Humanity and Model UN societies - both of which represent SMU internationally through volunteer trips and competitions. After graduation, Mahmudur is involved in the SMU community with his contributions to the Young Alumni committee while working as a Finance professional in Halifax.
John Sime
BComm'08
Major: Marketing
Toronto, ON
John is a BComm '08 (marketing major) graduate of Saint Mary's University. After graduating in 2008, he spent time working in hospitality in Halifax and then headed to Sydney, Australia where he worked at Fuji Xerox in B2B marketing. In 2010, John relocated to Toronto where he joined an e-commerce startup that he helped grow and was eventually acquired. For the last several years John has worked for a variety of marketing agencies focusing on digital strategy and customer experience for clients like PayPal Canada, Canada Post, and Interac.
Jocelyn Simich
BComm'14 CertHRM'14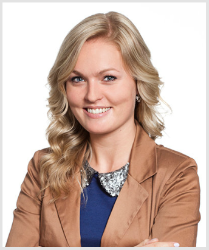 Major: Management Certificate: Human Resources Management
Blackstock, ON
Native Haligonian, Jocelyn currently lives just east of Toronto, ON with her fellow SMU Alumni husband, Matt. Jocelyn is passionate about her career and her current role as a Human Resources Coordinator for a large Canadian company. Jocelyn considers herself a "Husky for life" and is very enthusiastic to promote and share her experiences at SMU. In her spare time, Jocelyn enjoys spending time outside with her dog, Brody and horse, Valour.
Sehmat Suri
BA'19 BComm'19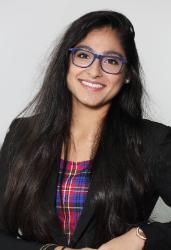 Majors: Psychology and Marketing
Halifax, NS
Campus Activities: Enactus Saint Mary's, SMUSA, Student Services, Residence Services, Intramurals
Sehmat moved to Halifax from India in 2014 to pursue a double major in Psychology and Criminology. She immediately got involved in multiple on-campus activities. She founded the SMU Tennis Team, she was a Residence Assistant for 3 years, and was heavily involved with the Enactus Saint Mary's team for 5 years. While at school, she also ran a henna design business for a year, and began modeling and blogging which she is still very passionate about. Sehmat graduated from SMU in 2019 with a BA in Psychology and a BComm in Marketing, and is now a Project Manager at IBM.
Ying (Wendy) Wang
BComm'16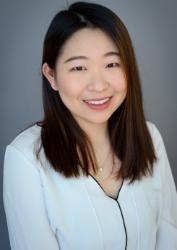 Major: Marketing
Halifax, NS
Campus Activities: Enactus (Accessability Mentor), SAGA (Students Acting for Global Awareness), Commerce Society, Research Assistant & Teaching Assistant in Marketing Department
Ying (Wendy) Wang holds a BComm in Marketing from Saint Mary's University, and she volunteers with the SMU Young Alumni Committee as the Co-Chair External since October 2018. After spending more than 6 years working in the customer service industry as well as the post-secondary environment, Wendy found her passion lies in liaising with various partners and supporting students. In addition to her advising and management experience, she is also skilled in creating promotion materials, planning and executing events of various sizes. Wendy is currently working for YWI Alliance, an immigration and education firm, as their Case Processing Assistant to help temporary residents in Canada with applying visas and permits.
Marc A. Waterfield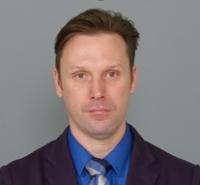 BA'01
Major: Asian Studies
Kumamoto, Japan
Marc is a full-time English communications teacher at Buntoku senior high school, and Adjunct Professor of English communication at Kumamoto University where he is also currently a PhD candidate in the field of applied linguistics. Along with his work in the education field, he has also worked in editing, proofreading and translation including Japan Karate-do Federation official documents, as well as assisting with the development of a system database for Smartphone automated translation app.
Marc is the coach for the semi-professional Buntoku Karate-Do team, who have qualified for the All Japan Invitational Championships for 5 consecutive years, All Japan Inter-high Championships Men's Individual and Team Kumite 2 x Kumamoto Sotai Championships during his time as coach. While at SMU, Marc was a long-term scholarship exchange student through the ASN department, studying in Hokkaido for 1 academic year.
Chris Wells
BA'94
Major: Geography
Campus Activities: Geography Society
Buckinghamshire, United Kingdom
Chris grew up in Halifax County, and graduated from Saint Mary's in 1994 with a BA in Geography. While at SMU, Chris was involved with the Geography Society, competing in intramural activities and designing a t-shirt for the society. He went on to Dalhousie to complete a BEd in 1995. Upon graduating, Chris moved to Japan to teach ESL for 6 years, working for TOZA and ECC language schools. He went on to teach in secondary school in the UK, where he completed his Overseas Teacher Training as an ICT/Computing teacher. He is currently the Head of ICT/Computing at Abbot's Hill School, an independent girls school, in Hertfordshire, encouraging the next generation to become programmers. Chris is also a freelance graphic designer, creating graphics and logos for Deepwell Hypnotherapy, The SuperFood Curry Company and A J Charlton Photography.