Our Graduates
Rewarding Careers
Our students come from all over the world for IMTE's immersive cultural and educational experience. Similarly, our graduates have secured rewarding teaching positions both here in Canada and internationally.
International Focus
As an IMTE student, you will be part of "Canada's international university" and meet students from around the world. Countries of origin for IMTE students include:
Meet our Graduates
Yuan Yuan (Rae) Liu, China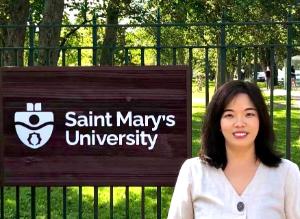 EAL Instructor at Immigration Services Association of Nova Scotia (ISANS)
Being passionate about the English language and teaching led me to join the International Master of Teaching English program.
IMTE was a transformative learning experience for me, working with people I was inspired by and looked up to. Being surrounded by leading professors and supportive and talented fellow graduate students kept me motivated and focused. During the16 months in the program I gained valuable professional skills and made lifelong connections with fellow graduate students and the academic community in my field.
I was fortunate to receive a scholarship as part of my practicum course to complete the internationally recognized CELTA. A Master's degree and a CELTA certificate proved to be a wonderful combination during my job search.
I am currently working at ISANS as an EAL Instructor. ISANS is the largest immigrant-serving agency in Atlantic Canada with over 270 staff members from more than 64 countries. ISANS offers many different English classes for immigrants to Nova Scotia, as well as language skill classes for everyday living in the community. I also remain connected to the IMTE program as a Teaching and Research Assistant, supporting faculty and students alike.
---
Diana Isabel Torres Goñi, Mexico
ESL teacher at International Academy of Canada, Vancouver.
In a field like education, there are a lot of antiquated ideas that we either hold or are taught. A Master's degree makes you think about new ways of doing things, helps expand my mind and opens new professional opportunities.
I wanted to explore language education and delve deeper into what it means to be a second language educator. I chose IMTE as it was a specialized program in language education and included extensive practicums throughout. The practicums not only provided the opportunity of observing experienced teachers in different settings, but also practice teaching independently.
My classmates and I were a small cohort, all coming from different cultural backgrounds and different teaching experiences. Everyone brought a different perspective to the table and working with each other was an eye-opening experience for me as an educator and a student.
I am currently working at the International Language Academy of Canada, Vancouver in a program called Keep It Simple and Safe. This is an online teaching and learning program, where I teach adults General English with hopes of growing into more specialized areas. My future plans include continuing to learn and keep abreast of new research and ideas in the field of education.
---
Yuya Kurata, Japan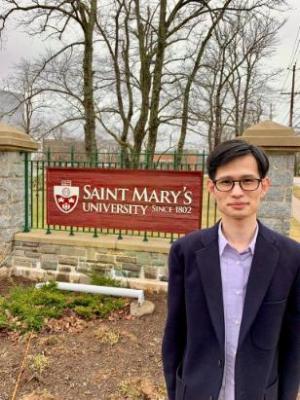 Program Assistant at the Studio for Teaching & Learning / ESL Tutor for the youth and adult learners at a Japanese corporation.
I decided to pursue a Masters degree to improve my English language skills and to acquire theoretical and practical knowledge about teaching and learning English. Although I searched for similar programs in various universities in Canada, I could not find any other program which provided both English teaching as well as learning skills. The IMTE curriculum consists of two mainstreams: English teaching and English language development for teachers, both of which were extremely helpful.
I worked with people from diverse cultures, backgrounds, and demographics. Through these opportunities, I realized the importance of cultural sensitivity and honed my interpersonal skills by learning about different cultural norms and nuances. I became more aware, curious, non-judgmental and open to learning about others through inquiry and connection. It had completely changed my perspective about languages and language teaching and learning.
Currently, I work as a program assistant and support a variety of educational projects. For example, I am building an Online Writing Course, supporting students who want to study abroad, and designing promotional materials. I am pleased to apply not only teaching skills but also intercultural and learning experiences at the university to my work. In the meantime, I teach English for Japanese people online using my experience at IMTE. My broad experiences in IMTE directly leads to these exciting professional opportunities.
---
Shayan Sharifi, Iran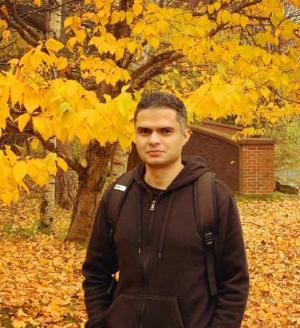 I believe that earning a master's degree adds significant value to my teaching qualifications. IMTE provided me with an opportunity to relocate and advance my career in a new environment.
As an English tutor with more than seven years of teaching experience in my home country, IMTE was the right choice for me because it provided the opportunity to explore a variety of widely known teaching methodologies and techniques in both online and in-person settings. The program helped me discover my strengths and weaknesses in areas such as classroom management, cultural awareness, and language awareness for teaching.
Working with people from diverse backgrounds provided me with a deep understanding of individual and organizational differences. Saint Mary's University is a multicultural academic setting where one can find various students with different cultural backgrounds. I never felt alone during my residency, as the professors were always supportive and caring.
I am currently working with the Halifax Public Library, where I teach a Citizenship Course to immigrants and help them with prepare for their Canadian citizenship tests.
---
Ashima Sharma, India
I have taught different subjects for more than ten years, but during the IMTE program I was constantly reflecting on my teaching strategies and realized that teaching English as a second language requires an entirely different approach than I was using in the past. IMTE was comprehensive – it covered a broad range of factors that are important for teachers and learners of foreign languages.
I consider myself very fortunate to have studied in a multicultural classroom, where my classmates came from different parts of the world. It enabled me to understand the unique relationship between language and culture. I will always cherish the bond I created with my international friends.
During my studies, I got a golden opportunity for professional development outside of the classroom. I presented at the TESL Nova Scotia Fall Conference in 2019, where I learned about many different aspects of second language teaching and learning. The program also awarded me a performance scholarship that enabled me to complete a CELTA as part of my practicum requirements.
Presently, I am volunteering from Saudi Arabia for an online Conversation Group through the Halifax Public Libraries, which is an invaluable opportunity to stay connected with Halifax. I am also working as a Teaching and Research Assistant at Saint Mary's University, supporting various IMTE courses.