Financial Aid and Awards
Financial Aid & Awards administers financial support programs that are based on merit and need for undergraduate students studying at Saint Mary's University. Providing students with access to a variety of financial resources, tools, and information; by rewarding academic excellence with awards; offering valuable expertise on government loans and creating job opportunities for students through the Work-Study program.
Need help with your spending plan, figuring out your resources, or discussing special financial circumstances? Talk to one of the Financial Aid & Awards Officers for personalized support and advice.

Announcements:
FIRST TIME APPLYING FOR STUDENT LOANS? LOOKING FOR SOME GUIDANCE? Don't worry, Financial Aid & Awards is here to help!
Attend Student Loans 101 on July 11th from 6pm-8pm in McNally East 011! We're offering this free workshop to all incoming and continuing Saint Mary's University students who are applying for a Nova Scotia Student Loan for the first time! Our expert staff will guide you through the entire application process step-by-step, and by the end of the workshop, your application will be complete! Space is limited, so please register ASAP. Parents and other guests are welcome, and do not need a ticket.

Meet our staff:
Marcella Abreu, Financial Aid & Awards Officer
Marcella is passionate about the global community and international cultures. She will focus on helping you reach your academic goals by alleviating your financial pressures.
‌
Visit us during our walk-ins! We are conveniently located in the Service Centre (MM108). The times for walk-ins, financial literacy and other events we are attending on campus can be found in the calendar below.
Our Calendar:
Our Videos:
The SMU-How2 Video Series is designed to help show our new students how to make a smoother transition into a new independent life at Saint Mary's University.
‌
Our Services:
---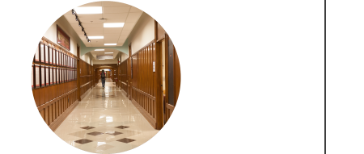 ‌Financial Aid & Awards
Service Centre, McNally Main 108
T: (902) 420.5582
F: (902) 420.5151
E: financial.aid@smu.ca
‌