The Lynn Jones African-Canadian & Diaspora Heritage Collection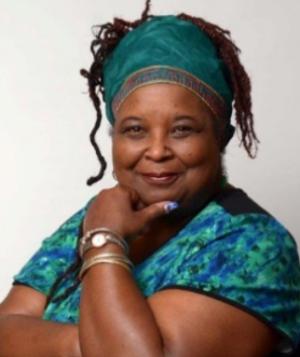 Saint Mary's University, in cooperation with Dr. Lynn Jones, African Nova Scotian leader and activist, is proud to announce the addition of The Lynn Jones African-Canadian & Diaspora Heritage Collection to the University Archives.
An official community launch of the Collection will be held Thursday, April 13, 2017 at 6:30pm at the Halifax North Memorial Library, 2285 Gottingen Street. Members of the public are welcome to attend.
The Collection documents the lives of Lynn, her family, and over 50 years of African, African diasporic and African-Nova Scotian heritage and history.
Key parts of the collection include materials on:
civil rights and social justice struggles in Halifax, Canada and beyond
Lynn's career as an athlete, politician, union activist, and work as an election observer for the 1994 South African Presidential election of Nelson Mandela
the activism of Lynn's brother, Burnley "Rocky" Jones
thousands of news clippings, programs, reports and other material documenting Black life (e.g. the histories of local Black communities and institutions, an obituary collection, news coverage of local and international racial segregation and apartheid, clippings on famous athletes and environmental racism).
Staff in the Archives are working to complete an inventory and description of the materials in the Heritage Collection. As this is completed, we welcome people to begin exploring the materials and stories in the Collection.
Who might use the Collection?
Researchers, community members tracing a family tree, educators and students, community organizers….
How do we access the Collection?
SMU Archives (Patrick Power Library, 3rd floor) during regular Archives hours or by appointment: SMU Archives contact 902-420-5508 or john.yolkowski@smu.ca
Further information and a collection finding aid, once completed, will also be posted on Memory NS