Our Co-operative
Co-operative Management Education Co-operative (CMEC)
The International Centre for Co-operative Management (ICCM) at Saint Mary's University is the go-to Centre for education and research on co-operative management and governance. What's more – co-operators and their co-operative, credit union, and mutual enterprises (CMEs) created the Centre to secure education, research, and knowledge about co-ops, by co-ops, for co-ops. Today, CMEC ensures that the activities of the Centre respond to the real business needs of CMEs.
Membership is open to CMEs, educational institutions, and individuals. Through leadership, commitment, and engagement, CMEC Members contribute expertise, advice, and funding to the Centre. Members gain access to a rich, global, co-operative network; to the latest CME management and governance insights; and pass benefits along to their own members, staff, and boards. Join us!
If you would like to support the co-operative education system with a contribution to our bursary fund, please click this link to make a charitable donation today.
CMEC Board of Directors
Andres Escobar, Individual, Canada
Ashley Grewal, Vancity Credit Union, Canada
Erbin Crowell, Neighboring Food Co-op Association, USA
Elvy Del Bianco, British Columbia Co-operative Association, Canada
Faye Lageu, Individual Member, UK
Fred Freundlich, University of Mondragon/ LANKI, Spain
Marc Duplantie, CMEC Co-Chair, Co-operators, Canada
Terence L. Courtney, Federation of Southern Cooperatives/Land Assistance Fund, USA
Sonja Novkovic, Saint Mary's University, Canada
Susanna Collins, Co-operative Management Education Alumni and Student Co-operative, Canada
Tracey Kliesch, CMEC Co-Chair, Central 1, Canada
CMEC Members
For a complete list of CMEC Members, see the CMEC Membership May 2023.
Download CMEC By-Laws (May 2020).
For more information about what it means to be a CMEC Member, see the CMEC Members Flyer.
Get in Touch
Write Erin Hancock, Education Manager, at erin.hancock@smu.ca
Marc Duplantie, CMEC Co-Chair, The Co-operators, Canada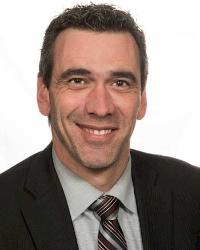 "The CMEC program was fundamental in shaping me into the co-op leader I strive to be. I gained a deep understanding of the co-operative values and principles, as well as the importance of co-operative education in ensuring business success.
As a co-operative employee, it is imperative to fully comprehend our significance and relevance in today's society. The engagement and support we provide to communities is of the utmost importance – it defines and distinguishes us.
CMEC provides an opportunity for people in your organization to learn and develop ways to demonstrate leadership in a co-operative way. For that experience and knowledge, I highly recommend this program to everyone."
Tracey Kliesch, CMEC Co-Chair, Central 1, Canada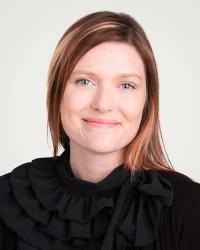 "CMEC is a co-op with a global and diverse membership who come together because we know how important co-operative management is to the vitality of our sector. Strong co-ops need leaders who understand co-ops! Through CMEC, the ICCM offers programming that responds to the real needs of cross-sector co-operative organizations.
Support CMEC by enrolling in our programming so we can continue to grow co-operatively minded leaders. Consider membership if you would like opportunities to inform our educational offerings, share your expertise, share the value of our resources and join an international network of passionate co-operators."
Contact us
International Centre for Co-operative Management
Social media