Joel Muise BComm'09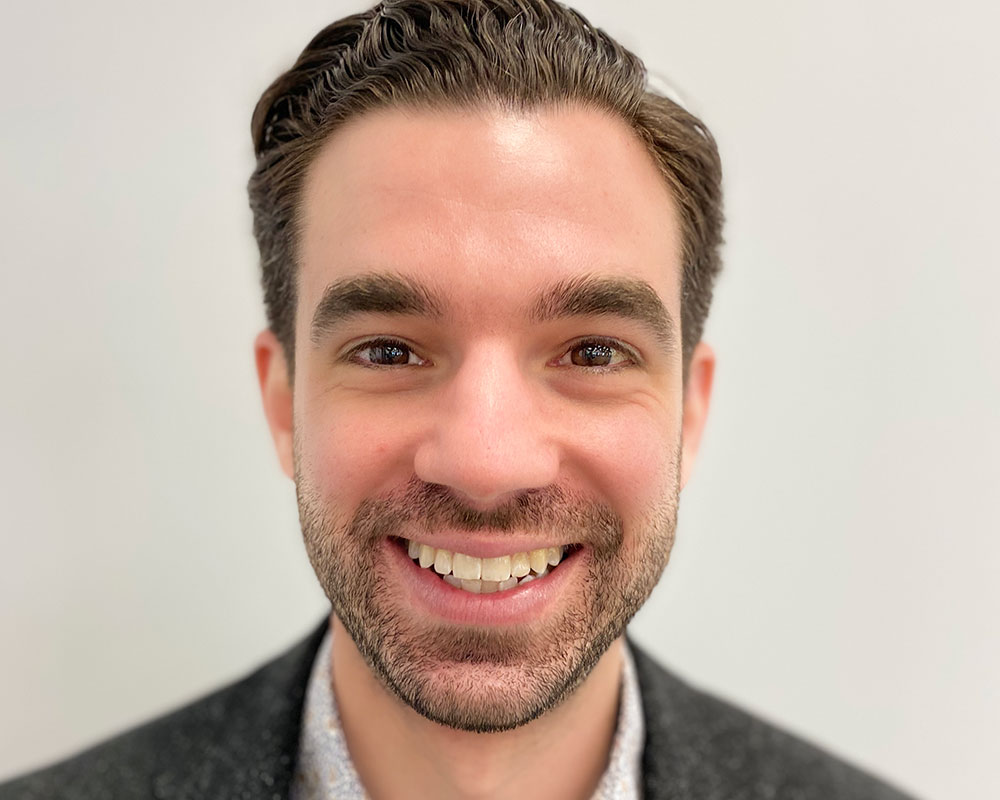 November 2020
Joel Muise BComm'09
Co-founder & CEO of Tranquility
Halifax, NS
"I have lived with anxiety and depression for most of my life, and it took me a long time to get help. With Tranquility, you can get help immediately. I don't want anyone to have to wait to get the help they need."
Could you tell us about Tranquility?
Tranquility is an online platform that helps people with anxiety and depression. It is a self-help program. A client can do it by themselves, or if they want extra help, they can get matched with a trained coach. We use Cognitive Behavioral Therapy (CBT) to help our clients change their negative thinking and behaviour. In 2017, the company was incorporated and then we built the app and launched it in November 2019. Tranquility is available on any device, computer or mobile.
What inspired you to create this company?
My own experience. I have lived with anxiety and depression for most of my life, and it took me a long time to get help. When I finally decided to get help, it was difficult to get it within the current health care system. I wanted to make Tranquility so that other people don't have to go through what I did. With Tranquility, we wanted to make evidence-based help: affordable, timely, stigma-free, personal, and accessible. It doesn't matter where you live; with Tranquility you can get help immediately. I don't want anyone to have to wait to get the help they need.
How has COVID-19 impacted your business?
The pandemic has accelerated the need for virtual health care options. People were wary at first, but they were forced to look at virtual solutions due to closures. The pandemic has taken a toll on people's mental health, and as a result, there has been an increase in client sign-ups and partnerships with other companies. The Canadian Institutes of Health Research recently put out a call for research proposals, and after partnering with researchers, we were chosen to conduct a study of over 200 parents in the Maritimes to investigate if online CBT (Tranquility) can help with anxiety and depression.
Could you tell us about your involvement in mental health advocacy?
While I was growing up, the biggest barrier was the stigma attached to mental health or even talking about emotions. It was hard for me to admit I was struggling. Once I did, I wanted to normalize it and advocate for mental health. Now, I take any opportunity I can to speak at events and participate when asked. I've also been a board member of Laing House for over five years. Whenever there is a chance to be a part of the conversation on mental health, I include myself.
After graduating from Saint Mary's with your commerce degree, you were a stock analyst for several years. What prompted you to switch gears and become an entrepreneur?
I went to Saint Mary's and fell in love with the stock market and finance and was motivated to pursue that. I succeeded in many ways and landed one of the three available jobs in Halifax in that area. I did it for six years, and at the end of the day, I realized that learning about how it works was more rewarding than actually doing the job. The work wasn't as fulfilling as I thought it would be. In the end, I had to leave because of burnout. After that, I fell into anxiety and depression and considered what I wanted to do next. I wrote a blog about what I was going through, which went viral. I received a ton of messages from people who felt the same way, who were struggling. So, I decided I should do something about it, and the idea for Tranquility was born.
Do you feel your experience at Saint Mary's prepared you for your career?
I took a degree in commerce, and all of my classes were in business, and my electives were all psychology. Having a business degree helps in the day-to-day running of Tranquility. Having a background in finance helps with accounting, budgeting, and talking with investors. School helps with the theory behind everything, but you learn how to do the job by doing the job. My degree was the most relevant I could have taken except for maybe majoring in entrepreneurship.
What's next for you and Tranquility?
As I mentioned, the pandemic has really changed the landscape of virtual care. There are a lot of opportunities. The goal is to make Tranquility affordable and ultimately free. We're interested in working with the public health care system so that Tranquility can be covered for people who want to use it. We're also looking into partnering with insurance companies or employers to offer the app to employees as part of their overall benefits package. Currently, there is a discount for SMU alumni to use Tranquility.