Buffy MacNeil BA'17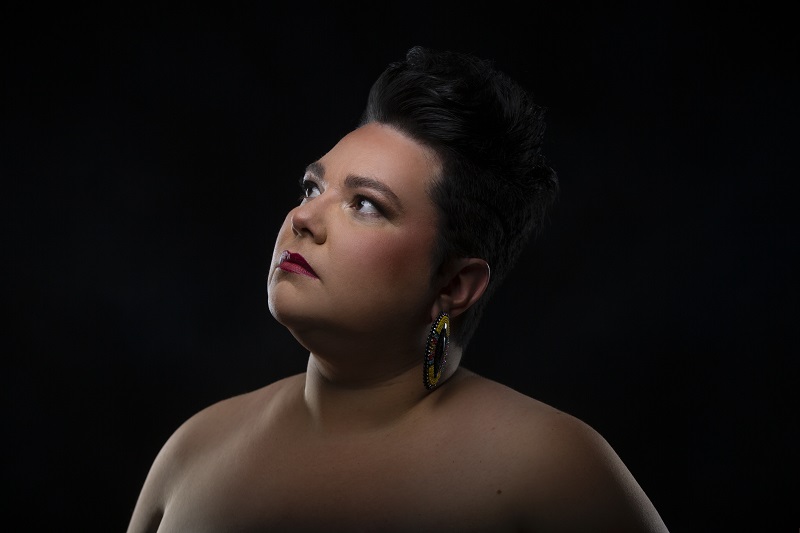 September 2021
Buffy MacNeil BA'17
Artist/Singer
First Nations Support Teacher at the East Antigonish Education Center
Monastery, NS
"The purpose of the Somebody Pray project is to support the creation of a youth care and advocacy center in the community of Paq'tnkek Mi'kmaw Nation. It is my hope that this album will bring further awareness of social justice issues and ultimately contribute toward the center."
Could you tell us about your song Somebody Pray and your recording project?
The Somebody Pray project began to unfold in January 2021 as envisioned a way to support the health and well-being of Indigenous youth. As an artist/singer and educator, the lyrics to Somebody Pray came pouring out when I reflected on those in my life who were impacted by the violent history of the Indian Residential School System in Canada. During a conversation with the late Dr. Isabelle Knockwood (residential school warrior), I was asked to not forget her stories. Dr. Knockwood's words resonated as I put pen to paper in an attempt to honor those who have suffered so terribly in these institutions.
How does it feel to give a voice to Indigenous children who suffered in the residential school system?
I am honored and humbled to see this song come to life. So many incredible people have worked hard to help support the completion of the single and project.
You have a GoFundMe initiative set up. What is the purpose of the fundraiser?
The purpose of the Somebody Pray project is to support the creation of a youth care and advocacy center in the community of Paq'tnkek Mi'kmaw Nation. The GoFundMe Voices for the Silenced of Residential Schools is to assist with the completion of the album that will feature Somebody Pray. It is my hope that this album will bring further awareness of social justice issues and ultimately contribute toward the youth center.
September 30th is Canada's first Truth and Reconciliation Day. What is the significance of this day to you?
For me, Truth and Reconciliation Day is a time to reflect and support those who have been impacted by Canada's Indian Residential Schools. I believe that the Canadian Government needs to implement the recommendations put forth by the Truth and Reconciliation Commission, as well as respect and honour the Treaties.
What was your career path after graduating Saint Mary's with your Bachelor of Arts?
After completing my Bachelor of Arts from Saint Mary's, I went on to pursue a degree in secondary education at Mount Saint Vincent University. Currently, I am employed as a First Nations Support Teacher at the East Antigonish Education Center in Monastery, NS. This year I have also started a Masters of Indigenous Education (Administration and Policy).