Research Help
Connect with a member of the Research Help Team
Email: research@smu.ca
Phone: 902-420-5544
Text: 902-702-3057
Make an appointment: contact us using any of the above methods to set up an appointment.
Research Help Hours
Fall Term

Monday – Thursday: 9 am-7 pm (virtual), 1-5pm (in-person)
Friday: 9 am - 5 pm (virtual), 1-5 pm (in-person)
Saturday & Sunday: 1-5 pm (virtual)
Thursday, November 11 (Remembrance Day): CLOSED
Outside of these times, try Novanet Live Help, an online chat-based reference service provided by Novanet libraries. This service is designed to respond to brief questions that can be answered quickly and effectively using online resources.
---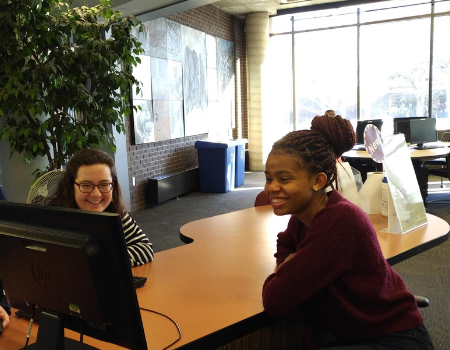 We can help you:
develop your topic and search strategies
search for books, ebooks or articles
evaluate and use library databases and web sources
request research materials from other libraries
What questions do we get asked the most?
Get answers to other Frequently Asked Questions.