Members of the Board of Governors
Alan R. Abraham, Jr. BComm'80, Chair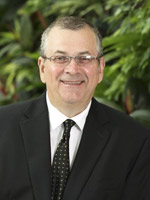 Alan Abraham is Vice-President at ReGroup. Alan has over 25 years of management and operational experience in the waste and recycling industry and a background in long-distance and public warehousing. Establishing Green Waste Systems in 1989, Alan grew it into a full-service company with over 20 trucks operating in Halifax until its acquisition by Royal Environmental Group where he continues to lead the environmental services division. Alan is a proud Saint Mary's University alumnus whose commitment to community service has involved him on a variety of boards and associations. Alan is grateful for the opportunity to serve the university and to advance our community and social leadership role, which has always been core to who we are at Saint Mary's.
Christine Bonnell-Eisnor MBA 07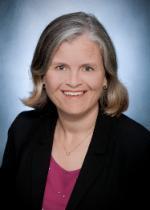 Christine Bonnell-Eisnor, MBA, P. Eng. ICD.D is the CEO of the Canada-Nova Scotia Offshore Petroleum Board (CNSOPB). Christine has been with the CNSOPB since 1999. As CEO, she is responsible for leading the day-to-day operations of the CNSOPB to ensure that the organization fulfills its regulatory mandate in a fair, efficient, legally compliant and consistent manner as well as leading the CNSOPB as it transitions to an expanded mandate and becomes the regulator for offshore renewable energy development in the Canada-Nova Scotia offshore area.
Christine has a Bachelor of Chemical Engineering from the Technical University of Nova Scotia, and a MBA from Saint Mary's University. She holds the Institute of Corporate Directors ICD.D (Certified Director) designation and is a Registered Professional Engineer in Nova Scotia. In 2017, Christine was named the Progress Women of Excellence – Management and Professions.
Christine is a Fellow of Engineers Canada, an active member of Engineers Nova Scotia, a Board Member of Brigadoon Village and Saint Mary's University. In her spare time, Christine attends her children's sports activities, spends times at her cottage and enjoys photography.
Anthony (Tony) Charles
Anthony (Tony) Charles is a full professor at Saint Mary's University in both the Department of Environmental Science (Faculty of Science) and the Department of Finance, Information Systems and Management Science (Sobey School of Business). He serves as the Director of the School of the Environment at Saint Mary's and is the university's Senior Research Fellow in Environment and Sustainability.
In his research, Dr. Charles examines challenges and opportunities relating to the environment and natural resources, and management approaches for greater sustainability and human well-being. His interdisciplinary expertise is particularly related to oceans, coasts and fisheries, as well as climate change issues. The latter includes the links of climate and development, leading to a recent UN report he led: Addressing the Climate Change and Poverty Nexus. Dr. Charles also works on the health of ecosystems and biodiversity, as Director of the global Community Conservation Research Network, based at Saint Mary's. The CCRN is an initiative exploring how local communities link environmental conservation with sustainable economies. Dr. Charles has recently published books on Governing the Coastal Commons and on Communities, Conservation and Livelihoods. He was awarded a Gulf of Maine Visionary Award and a Pew Fellowship in Marine Conservation and has served as an advisor to many environmental, Indigenous and community organizations.
Kimberly Doane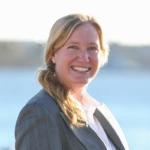 Kimberly Doane is currently the Executive Director, Subsurface Energy Development Branch with the Nova Scotia Department of Natural Resources and Renewables. She is responsible for providing strategic policy advice to the government regarding natural gas exploration and development, coordinating subsurface geoscience research, and the technical promotion of Nova Scotia's potential to investors. Her Branch also coordinates the regulation of underground storage, gas distribution, pipelines, and other legislative responsibilities. Policy responsibilities are currently focused on emerging transitional energy opportunities such as deep geothermal, carbon capture and storage (CCS), and hydrogen.
Kim earned a Master of Business Administration from the University of Fredericton in 2014. In addition, she holds a Bachelor of Science Degree (Geology) from Dalhousie University and a Bachelor of Arts Degree (Geography) from Saint Mary's University. Prior to starting employment with the province in 1999, she worked in Calgary in both petroleum exploration and environmental assessments and reclamation of petroleum operations.
In September 2019, Kim was appointed to the Board of Governors at Saint Mary's University and has sat on both the Governance and Property & Campus Planning Committees. She is also the appointed Nova Scotia representative on the Board of Directors for Net Zero Atlantic Research Association. In addition, she is active on a variety of committees both locally and internationally. Kim is married (Rod) and has one daughter (Alexandra) who is currently attending Dalhousie University.
Dr. Mohamed Drira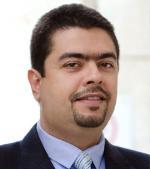 Dr. Mohamed Drira is an Associate Professor at the Department of Accounting and Commercial Law of the Sobey School of Business. He holds a PhD in Accounting (HEC Montreal, University of Montreal), an MSc in Accounting (University of Sherbrooke), and a BSc in Accounting (IHEC Carthage). He also holds the CPA, CGA designations from CPA Canada and the Certified Information Technology Professional (CITP) designation form the American Institute of CPAs (AICPA). Mohamed's scholarly activities span a broad range of areas including, governance analytics, auditing, enterprise risk management and internal control, professional judgment and critical thinking, financial accounting, executive compensation, board of directors, diversity and inclusion, strategic decision making, and emerging trends in IT (machine learning, data analytics, blockchain, cryptocurrency, cybersecurity, etc.). His research projects have been supported by several Canadian agencies and organizations such as Mitacs, the Social Sciences and Humanities Research Council of Canada (SSHRC), the Canadian Academic Accounting Association (CAAA), CPA Canada, the Government of New Brunswick, Saint Mary's University, and the University of New Brunswick. In addition, Mohamed has supervised many undergraduate and graduate students in business and computer science.
Dr. Drira served as a member of the first CPA Canada's National Board of Examiners for two consecutive terms, a member of the Board of Directors of CPA New Brunswick and its Complaints Committee, a member of the Board of Directors of the Business Administration Undergraduate Society at the University of New Brunswick, a member of the Education and Training Board Committee of the Institute of Internal Auditors (Montreal Chapter), the chair of the accounting area at the University of New Brunswick, a member of national SSHRC Insight Grant adjudication committees, and a member of the national academic forum of CPA Canada's Competency Map Task Force. In addition, Mohamed has been involved with CPA Canada at the national level as an assessment reviewer, an audit reviewer, and a technical reviewer for the auditing and assurance area.
Philip Fraser
Philip D. Fraser is President and CEO, and a Trustee, of Killam Apartment REIT (TSX:KMP:UN). Prior to the January 2016 REIT conversion, Mr. Fraser held the role of President and CEO and Director of Killam Properties Inc. Since its first acquisition in 2002, Killam has grown to over $2.1 billion in assets. Today, Killam is one of Canada's largest residential landlords, owning, operating, and developing multi-family apartments and manufactured home communities.
Fraser holds a Bachelor of Commerce from Dalhousie University (1983), a Master of Urban and Rural Planning from Technical University of Nova Scotia (now Dalhousie University) (1988), and a Master of Business Administration from Saint Mary's University (1988). Mr. Fraser is a member of the Board of Governors and Honorary Degrees Committee, Chair of the Advancement Committee, and serves on the Advisory Board of the Sobey School of Business at Saint Mary's University.
Ashish Ganapathy
Ashish Ganapathy is a 3rd-year international student in Saint Mary's University's Bachelor of Commerce program. He is from India but grew up in Dubai, UAE. He serves as the SMUSA Board of Directors Chair for 2023-2024 and was previously the Board of Directors Vice Chair for 2022-2023. In this position, Ashish oversees the work of the Board and acts as the spokesperson between the President and the Board of Directors of SMUSA.
He has previously been part of numerous student societies, including an executive position on the SMU Debate Society. He greatly enjoys interacting with other students and helping enhance student life for all. Owing to his contributions to the student community, academic excellence, and display of leadership prowess, he was named the Freshman of the Year in 2021. Through his role in SMUSA, he wishes to advocate for sustainability, inclusivity, and transparency.
Sylvia Gawad
Ms Gawad is an award-winning social entrepreneur who advocates for equity, inclusion, human rights and women empowerment.
She is a mentor to many and contributes her time as a Board member and advisor to various organizations. She is a member of the board of the Alumni Association at Saint Mary's University, ONE Nova Scotia and the Community Sector Council of Nova Scotia.
Ms. Gawad holds a BSc from Saint Mary's University and MSc in Global Health from McMaster University.
Mark Gosine, BA'95, Vice-Chair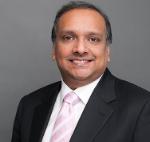 Mark is an independent business consultant, and former Executive Vice President, Legal Affairs, General Counsel, and Corporate Secretary of WildBrain Media, and was responsible for all of its legal and regulatory affairs and for its subsidiaries. His principal areas of focus are financings, mergers, acquisitions, securities, intellectual property, governance, and compliance. Mark has more than 15 years of legal experience both in private practice and in-house, and has more than 20 years of experience in the entertainment industry. Mark played a key role in the company's growth strategy in the acquisition and subsequent integration of such acquisitions. In his entertainment work, he oversaw all legal and business aspects of the company's development, production, and distribution. He commenced his career as a performer after completing the jazz program at St. Francis Xavier University. Mark went on to complete a Bachelor of Arts (Honours) degree at Saint Mary's University, and earned an LL.B. at Dalhousie University. He is a member of the Nova Scotia Barristers' Society, the Canadian Bar Association, and the Canadian Corporate Counsel Association.
Anubhav Gupta
Anubhav is the Vice President of Advocacy of the Saint Mary's University Students' Association. Born and raised in Chandigarh, India, he is a 4th year Bachelor of Commerce student studying Finance and Computing and Information Systems. At SMU, he has previously been involved as a Teaching Assistant, a GSO Ambassador, the CCR Engagement Facilitator, and the Financial Director for the Commerce Society.
As VP Advocacy, Anubhav advocates on behalf of students to municipal, provincial, and federal governments. He also represents the student voice on the SMU Board of Governors, and advocates for students on both the Canadian Alliance of Student Associations (CASA) and Students Nova Scotia (SNS).
Anubhav is passionate about working with students and championing for greater rights for them. He values empathy and kindness, and through his role, he wants to ensure that students feel heard and supported. In his free time, he enjoys reading high-fantasy books, binge-watching sitcoms, and playing board games.
Floyd Kane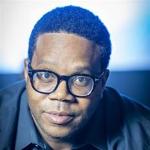 A graduate of Dalhousie Law School and Saint Mary's University, Floyd Kane articled with Blake, Cassels, and Graydon in Toronto before being called to the Ontario Bar in 1998. While serving as Legal Counsel, Salter Street Films Limited, from 1999 to 2004, Floyd also served as Production Executive on numerous projects, notably the Academy Award-winning Bowling For Columbine, This Hour Has 22 Minutes, Shattered City: The Halifax Explosion, POKO - Cycles I and II and Lexx - Cycle IV.
In 2004 Floyd Kane joined Halifax Film as Vice-President, Creative and Business Affairs, responsible for initiating and pursuing creative properties as well as for all production business and legal affairs for Halifax Film. Floyd has been instrumental in the development of productions based on the award-winning book The Hanging of Angelique by noted Black Canadian scholar Afua Cooper, the international best-seller The Many Lives and Secret Sorrows of Josephine B. by Sandra Gulland, and Alex Caine's critically acclaimed crime memoir, Befriend and Betray.
He transitioned into writing with his creation of the half hour CBC drama North/South. Since that time, Floyd has written for a range of series including Continuum, Slasher, and Backstage, as well as producing several feature films including the award-winning, Across the Line, (for which he also wrote the screenplay), Shake Hands with the Devil, and The Incredible 25th Year of Mitzi Bearclaw. Floyd is the creator, showrunner, and executive producer for the CBC drama DIGGSTOWN. He was the recipient of the Sandi Ross award from ACTRA Toronto which recognizes the efforts of individuals striving to create a more inclusive media industry.
Dr. Rituparna Kanungo
Dr. Rituparna Kanungo is a professor of physics and Department Chair of the Astronomy and Physics Department at Saint Mary's University and an Affiliate Scientist of TRIUMF in Vancouver. She was born and raised in Kolkata, India where she earned her Ph.D. degree. Her research area is experimental subatomic physics with a specialization in rare isotope science. She is the leader of major research facility projects funded by CFI and stationed at TRIUMF. She is also the principal investigator (spokesperson) of experiments at GSI-FAIR in Germany, RIKEN-RI Beam Factory in Japan and the Facility for Rare Isotope Beams (FRIB) in USA.
Her research accomplishments have been recognized with the GSI Exotic Nuclei Community Award in 2003, the Alexander von Humboldt Fellowship in 2006, NSERC DAS award in 2011, the CAP-TRIUMF Vogt Medal in 2018, Fellow of the American Physical Society in 2019. She has presented a large number of international invited talks, among which is the honorable invitation to speak at the Nobel Symposium.
She is currently serving as the Director of International Affairs on the Board of Directors of the Canadian Association of Physicists (CAP) and the Chair of the Canadian National IUPAP liaison committee. She is an Editorial Board Member of Physical Review C and Nuclear Physics News International. She is the Canadian representative in the Nuclear Physics European Collaboration Committee (NuPECC). She serves on the international jury of the GENCO prize selection committee and the NSERC Gerhard Herzberg Gold Medal prize selection committee. She has served as the President of the Canadian Institute of Nuclear Physics and the Chair of the CAP-NSERC liaison committee. She has also served on the Policy and Planning Advisory Committee of TRIUMF and the TRIUMF five-year plan steering committee. She is serving on the Scientific Advisory Committee of GANIL in France and served on the science review panel of FRIB.
She has attracted significant federal research funding, ~ $9.6 million, as principal investigator from NSERC and CFI grants to Saint Mary's University. She has hosted and chaired the international conference Direct Reactions of Exotic Beams in 2016 at the university.
Roddy Macdonald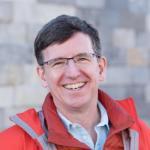 Roddy is an independent HR and governance consultant with more than 30 years of leadership experience gained across multiple industries. His clients seek him out for strategic and operational HR advice; conducting workplace investigations, policy reviews, and employee surveys; and coaching senior and emerging leaders. He regularly consults in the areas of labour relations, organizational design, succession planning, and performance management.
In his governance consulting, Roddy's work has a particular focus on board evaluation and performance improvement: allowing boards to identify gaps and take action to improve governance outcomes and enhance succession planning efforts.
Roddy serves on the board of Feed Nova Scotia (Board Secretary, Audit Committee, Governance Committee), and recently completed two terms on the board of Symphony Nova Scotia (chair HR Committee, chair Governance Committee). He has previously served on the board of Mountain Equipment Co-Op, as well as various local community boards and advisory committees.
Roddy holds a Bachelor of Arts degree from the University of Toronto and is a graduate of the Sobey School of Business Executive MBA program. He has a CPHR designation (Chartered Professional in Human Resources), as well as the ICD.D governance designation from the Institute of Corporate Directors.
Thomas Waithe
Thomas, a fourth-year undergraduate at Saint Mary's University, is deeply committed to his studies in finance and economics, with a keen interest in health and wellness. Originally from Barbados, he holds crucial positions as Chair of the Finance Committee and Board of Governors representative for the Saint Mary's University Student Association (SMUSA), where he works closely with other Directors to ensure the organization's success. During his tenure on the Board of Governors, he will serve on the Governance committee, as well as the honorary degree committee.
Furthermore, Thomas has a strong drive for learning and personal development, which he has pursued through co-op placements at Emera, where he gained practical experience in logistics, and Deloitte, where he gained insights into disputes and litigation. Drawing on this knowledge and experience, he provides support to his peers in their academic pursuits, helping them build a strong foundation for life after graduation.
Jamie MacNeil
Appointed by the Province, Jamie MacNeil serves on the Advancement Committee. He is the Country Manager for Big Moon Power Corporation. Jamie has a Bachelor of Commerce degree from Saint Mary's University and a certificate in Project Management from Saint Mary's University's School of Continuing Education. Competitive by nature, Jamie plays baseball in the Nova Scotia Senior Baseball League, the province's premier competitive baseball league. Jamie is an active member of the community, serving on the Board of Governors for Saint Mary's University and Board of Directors for Dartmouth United Soccer Club.
Anna Marenick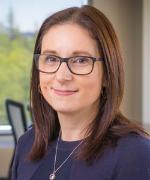 Anna Marenick (MBA 2007), is the Vice President of People, Culture, and Belonging at Nova Scotia Health. She is a successful human resources and transformational change leader with extensive regional and national experience leading multi-faceted and complex programs in diverse and challenging environments.
Prior to joining Nova Scotia Health, she was the senior director of people and governance at Develop Nova Scotia. Her creative, inclusive approach to solving complex problems in a variety of settings makes her exceptional at collaboratively propelling ideas and people forward.
She is also a member of the Board of Directors of Immigrant Services Association of NS as well as Saint Mary's University. She is also actively involved in the Governor General's Canadian Leadership Conference.
Anna has a Master of Business Administration from Saint Mary's University and Bachelor of Arts (Political Science) from St. Francis Xavier University. She is also a Prosci Certified Change Management Professional, Certified Governance Professional, and a Chartered Professional in Human Resources.
Bafana Mashingaidze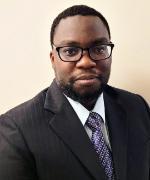 Bafana is an experienced Customer Success Manager, in the Tech Industry, with a demonstrated history of working with customers to increase their value generation. In addition to mentoring , Bafana has continually been involved with community activities with some of his other current Board positions including the role of Vice President of the SMU Alumni Council. He holds a B. Sc. Honours from Saint Mary's University and an MBA from the Sobey School of Business.
Dr. Margaret McKee
Dr. McKee is an Associate Professor in the Sobey School of Business and Associate Dean, Undergraduate and Professional Graduate Programs for the Sobey School. She teaches in the department of Management.
Dr. McKee holds a Ph.D in Business Administration (Management) from the Sobey School, an MBA from the Rotman School of Management at University of Toronto, and BPR from Mount Saint Vincent University.
Sarah McLean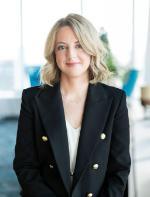 Sarah is a highly regarded public affairs and corporate communications practitioner in Atlantic Canada.
As Vice President, Communications and Corporate Affairs at Maritime Launch, Sarah draws on her vast experience in both government and the private sector, leading Maritime Launch's communications, public affairs, government relations and community engagement strategies.
Previous to joining Maritime Launch, Sarah was Associate Vice President, Corporate Affairs at NATIONAL Public Relations. During her ten years at NATIONAL, Sarah led Corporate Affairs and Indigenous engagement and she was considered a trusted advisor for clients seeking to secure social license in the communities they operate. Sarah provided strong, seasoned counsel to a wide range of clients in the financial, natural resources, energy, retail, health and economic development sectors.
Previous to joining NATIONAL, Sarah led policy development and provided issues management counsel to high profile federal Cabinet Ministers in Ottawa. Sarah has served as Director of Policy to the President of the Treasury Board, Policy Advisor to the Minister of International Trade and the Atlantic Canada Opportunities Agency.
Sarah is Incident Command System (ICS) and IAP2 certified. Sarah is a graduate of the Sobey School of Business at Saint Mary's University, where she studied Finance and Political Science.
Sarah is a 2022 alumni of the Governor General's Canadian Leadership Conference. Sarah serves on the Board of Directors for the Canada Games Center and Genome Atlantic.
Joseph Metlege
Joseph Metlege is President of Templeton Properties and JONO Developments in Halifax. He has an MBA from Saint Mary's and B. Comm in Marketing and Finance from Dalhousie.
Joe joined the Board in 2012 and serves on the Audit & Risk and Property & Campus Planning Committees of the Board of Governors.
Jane Roy, FCPA, FCA
Jane is the Founder and Chair of Catapult Leadership Society. She's on the Board of Governors of Saint Mary's University and a Director of NS Regional Tennis Development Centre. Now retired, Jane held several senior financial positions with public and private corporations and was President of Financial Executives International (Atlantic Chapter). She was Founding Chair of Autism Nova Scotia, Founding Vice-Chair of the Autism Golf Ball and Founding Chair of the Medavie War Canoe Challenge. She was named Nova Scotia's CA of the Year for 2009, a Woman of Excellence in 2015 and a Commonwealth Point of Light in 2018. In 2013, Saint Mary's presented her with a 'Distinguished Alumni Award' (for community service).
Kellie Sauriol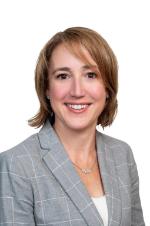 Kellie is Regional Vice President, Business Financial Services for RBC Royal Bank. She holds responsibility for RBC's Business Financial Services business in Atlantic Canada. Through a team of approximately 190 professionals, RBC is delivering financial advice and services to businesses throughout Atlantic Canada.
Kellie is a graduate of both Saint Mary's University (Bachelor of Arts, Sociology) and the University of Toronto, Rotman School of Management (Master of Business Administration).
Born and raised in Nova Scotia, Kellie joined RBC in 1998 in Atlantic Canada and over her 20+ year career has held a variety of sales and leadership roles in Personal and Commercial banking and Wealth Management in Halifax and Toronto. She has also worked in Human Resources, Sales Support, and held responsibility for RBC's Mutual Funds Distribution strategy.
Kellie has always been very involved in community activities, raising funds for many charitable causes, and providing volunteer time for many initiatives. Kellie served as a Director with Child Development Institute in Toronto for 9 years – a board she chaired for 2 years and served on several Committees including Executive, Audit & Risk, Nominating, Governance, Strategic Planning, and Diversity & Youth Engagement.
Dr. Robert Singer
Dr. Singer is Professor of Chemistry in the Faculty of Science. Dr. Singer, born and raised in Nova Scotia, obtained his B.Sc. Honours (First Class) at Saint Mary's University in 1986. He went on to obtain a Ph.D. in Organic Chemistry with an NSERC PGS Award at Simon Fraser University under the supervision of Professor A. C. Oehlschlager. Upon a successful thesis defence in 1992, he took up an Alexander von Humboldt Fellowship at the Universität Marburg in Germany under the supervision of Professor Paul Knochel until September 1993, when he took up an Assistant Professor position at his alma mater. He is now a Full Professor in the Department of Chemistry at Saint Mary's University. He has served two terms as Chair of the Department of Chemistry, two years as the Director of Engineering and has been a member of the University's Academic Senate. This is his second election to the Board of Governors.
Since becoming a faculty member in the department of Chemistry at Saint Mary's University, Dr. Singer has employed over 130 undergraduate research assistants, including 33 Honours students, 3 Masters students, a Doctoral student, and 11 post-doctoral fellows. He has attracted approximately $9.8 million of funding for his research from a variety of internal and external sources, including NSERC, PRF, CFI, Pfizer Pharmaceutical, Glaxo-Smith-Kline Australia, and PRAC. His current research interests lie in the field of Green Chemistry with particular emphasis on Catalysis and Biomass Processing in Ionic Liquids. A recent area of interest lies in ionic Metal Organic Frameworks (iMOFs) as functional materials. These areas of interest are complemented by his research in Organometallic Reagents in Organic Synthesis and Synthetic Methodology.
Vivek Sood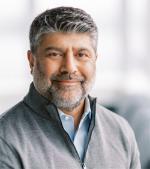 Vivek Sood is Executive Vice President, Related Businesses for Empire Company Limited and Sobeys Inc. as well as Executive Sponsor for Empire's Enterprise Resource Planning Initiative, with national responsibility for the Pharmacy, Wholesale, Fuel, Convenience, and Liquor business units. He has been with Sobeys Inc. since 2000 having held several senior level positions in Pharmacy, Merchandising, Treasury, Investor Relations, and Corporate Strategic Planning. Vivek also serves as Chair of Empire's Diversity, Equity & Inclusion Council.
Vivek is a Board Governor for GS1 Canada, Committee Member for Canada Health Infoway PrescribeITÒ Strategy & Industry Alliances, Board Director for Black Business Consulting, and is Chair of the David Sobey Centre for Innovation in Retailing & Services at Saint Mary's University's Sobey School of Business. A strong supporter of innovation in Atlantic Canada, Vivek served as a member of the Investment Committee for Innovacorp and as an associate member, and mentor, for both the Atlantic and Atlanta Creative Destruction Lab programs.
Vivek graduated with a Bachelor of Commerce from Dalhousie University and a Master of Business Administration from Saint Mary's University. He received his Chartered Financial Analyst Designation from the CFA Institute in 2004. In 2021, Vivek completed the ICD-Rotman Directors Education Program, the leading national education program for experienced board directors in Canada.
Dr. Robert Summerby-Murray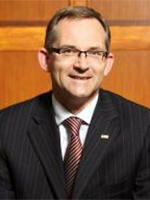 Dr. Robert Summerby-Murray was named the 34th President of Saint Mary's University in July, 2015. Originally from New Zealand, Summerby-Murray came to Canada in 1986 to complete his PhD at the University of Toronto. He's since established a distinguished academic career that includes 18 years at Mount Allison University, where he served for seven years as Dean of Social Sciences, and five years at Dalhousie University as Dean of Arts and Social Sciences. An accomplished educator, Summerby-Murray received the AAU Distinguished Teacher Award in 2000 and was named a 3M National Teaching Fellow in 2006. He has received various SSHRC funding, including for his work on industrial heritage in Maritime Canada. His publications have appeared in a variety of scholarly journals such as The Canadian Geographer, Urban History Review, and the Journal of Geography in Higher Education. "I chose Saint Mary's University because it is uniquely positioned to take on the many opportunities that lie before it," said Summerby-Murray. "This is an institution with many strengths, not the least of which is its reputation as Canada's international university."
Zhi Rui Tan (Shiray)
Zhi Rui Tan, also known as Shiray, is a third-year marketing student from Malaysia and the current President of Saint Mary's University Students' Association (SMUSA). Prior to her presidency, Shiray was elected as the Cheerleading Team Captain at SMU and received several awards for her exceptional leadership skills, including Principle and Leadership Awards in Malaysia. She has also held various appointed and elected positions, such as Student Director, Prom Committee President, House Captain, Volleyball Team Captain, and Cheersquad Captain, among others. Through these experiences, Shiray has developed a strong passion for empowering and representing her fellow students.
As SMUSA President, Shiray's vision is to ensure that all SMU students are well-represented and taken care of. She hopes that the love she has for them is communicated clearly through her work, and that students know how deeply she cares for them.
Her role includes acting as the official representative and primary spokesperson for SMU's student body. She is responsible for advancing the best interests of SMUSA and its members, while also managing and overseeing the Association's day-to-day operations. She is held accountable for the overall success and well-being of the Association by the Board.
Sian Wren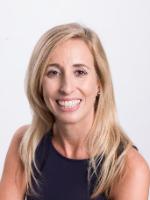 Sian is Vice President, Business Transformation, with Emera. Sian led a large team (consisting of internal employees and external consultants ) on a multi-year Enterprise Resource planning project (ERP) to transform business practices with a goal to achieve more efficient, effective and scalable processes and controls which are enabled by technology across multiple disciplines, Finance, Human Resources, Supply Chain and Information Technology. The project impacted multiple Canadian companies and over 2,500 employees. Sian has a Saint Mary's B.A. ('94) and a MPA from Dalhousie.
General Inquiries: 902-420-5400
University Security:

Emergencies: 902-420-5000
Non-emergency line: 902-420-5577

Cancellation/Closure Hotlines:
For Students: 902-491-6263
For Faculty & Staff: 902-491-6264
Go to the Campus Directory for faculty, staff and departments.