Saint Mary's University Board of Governors
Lawrence Freeman, Q.C., Chair
Mr. Freeman is an External Governor. He Chairs the Executive Committee, and serves on the Advancement, Executive and Governance Committees. He is a partner in the law firm Stewart McKelvey, providing counsel in the areas of banking and financing, commercial lending and corporate and business law. He has been involved in project financing, both inside and outside of Canada.
Alan R. Abraham, Jr., Vice-Chair
Alan Abraham is Vice-President at ReGroup. Alan has over 25 years of management and operational experience in the waste and recycling industry and a background in long distance and public warehousing. Establishing Green Waste Systems in 1989, Alan grew it into a full service company with over 20 trucks operating in Halifax until its acquisition by Royal Environmental Group where he continues to lead the environmental services division. Alan is a proud Saint Mary's University alum whose commitment to community service has involved him on a variety of boards and associations. Alan is grateful for the opportunity to serve the university and to advance our community and social leadership role, which has always been core to who we are at Saint Mary's.
Dr. Najah Attig
Dr. Attig is an Associate Professor in the department of Finance, Information Systems and Management Science of the Sobey School of Business. His interests include Corporate Finance and Corporate Governance Issues (In Canada and around the world); Conglomerates and Family Grouping; Firm Performance and Risk Management; Insider Trading Activities; Regulation and Stock Market Liquidity. He held a Canada Research Chair in Finance in 2016. Dr. Attig earned a PhD in Finance from Laval University.
Anita Bezeau
Anita Bezeau, ICD.D was appointed Vice President, Solution Development & Delivery, BDC Advisory Services in 2018. In this role, she manages cross-functional teams of specialized business advisors across the country, overseeing the execution of client projects and supporting new business development strategies.

Ms. Bezeau has more than 25 years of experience helping companies of all sizes transform and grow. Throughout her career, she has developed innovative processes, tools and advisory solutions to ensure value for clients and the Canadian economy. Since joining BDC in 2006, Ms. Bezeau has occupied a number of positions, including Vice President, Newfoundland and Labrador, where she was responsible for the adoption of new technologies and processes while maintaining market growth on a $1B financing portfolio. In her role as Vice President, Small Business Advisory Services, she led the development and deployment of advisory solutions designed to address the most prevalent pain points of Canadian small businesses.

Ms. Bezeau holds an Executive Master of Business Administration from Simon Fraser University, a Master of Science from Queen's University and a Bachelor of Science from McGill University. She earned her ICD.D designation in 2021.
Bryn de Chastelain
Mr. de Chastelain is President and CEO of the Saint Mary's University Students' Association. He is a 4th year, Bachelor of Arts student studying Political Science (Honours) and Economics. He is interested in public policy and international relations, and loves sports. He plays a number of sports (volleyball, tennis, badminton, curling, baseball) and is a huge sports fan. Before joining SMUSA as VP Academic in 2019, Mr. de Chastelain worked at the Centre for New Students for 2 years. He was also a Pack Leader in 2018 and has been involved in the Model UN Society and program for 2 years. He has also been a general member of Enactus.
As SMUSA President, Mr. de Chastelain acts as the official representative and primary spokesperson for the students. He is responsible for advancing the best interests of the Association and its membership alongside objectives determined by the SMUSA Board from time-to-time. He is also a member of the Academic Senate, and serves as the primary student representative on the University's Budget Advisory Committee.
Kimberly Doane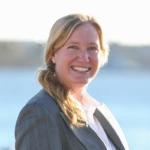 Kim is the Director of the Petroleum Branch of the Department of Energy and Mines for the Province of Nova Scotia. She is a geologist, who now plays a leadership role in policy development and industry engagement. Kim was a varsity basketball player during her time at Saint Mary's, graduating in 1992 with a BA in Geography. She also holds a BSc in Geology from Dalhousie, and a MBA from the University of Fredericton, New Brunswick.
Dr. Alexandra Dobrowolsky
Alexandra Dobrowolsky is a professor, former Chair, and currently the Acting Chair, of the Department of Political Science at Saint Mary's University. She has also served as Adjunct Professor in the Faculty of Graduate Studies at Dalhousie University where she worked with students at the Schulich School of Law.
Dr. Dobrowolsky is a dedicated teacher and committed researcher and writer. She was awarded the 2013-2014 Overall Excellence in Teaching in the Field of Education Award and the 2017 Faculty of Arts Excellence in Teaching Award by the Saint Mary's University Students' Association. In 2015, she was the first woman in the Faculty of Arts to be the recipient of the Saint Mary's President's Award for Excellence in Research. Dr. Dobrowolsky's work appears in an array of national and international journals, and she has written, edited and co-edited six books, two of which were published by Oxford University Press. Her most recent collection, co-edited with Fiona MacDonald, is entitled Turbulent Times, Transformational Possibilities? Gender and Politics today and tomorrow, and was published by University of Toronto Press in the summer of 2020. Dr. Dobrowolsky is in the last year of her two terms on the Saint Mary's Board of Governors, where she has been an active member of the Governance Committee.
Rick Flynn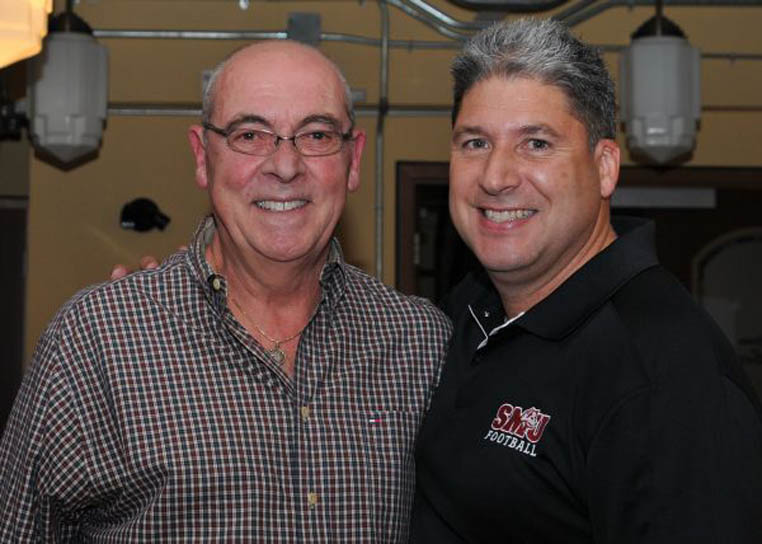 Mr. Flynn retired in 2019, stepping down from his role as Executive Vice President and Chief Corporate Development Officer of Chorus Aviation Inc. He previously held the positions of Chief Financial Officer at Chorus. He lead initiatives in strategic areas that leveraged the Chorus group of companies' expertise and relationships in identified growth areas. His experience in the regional airline industry spans over 30 years when he started as financial controller with Air Nova in 1986 and encompassed assignments and responsibility in most functional areas within the industry including finance, airports, inflight, commercial, sales and marketing. He was Vice President, Business Development under the merged Air Canada Regional Airlines in 2000, and in 2003 was seconded to Air Canada for a two-year period where he led the restructuring of all domestic carrier commercial agreements post the merger between Air Canada and Canadian Airlines. Rick currently serves or has served as a Board member on the following non-profit organizations: Air Transport Association of Canada, Canadian Aviation Hall of Fame, Saint Mary's University and CPA Canada's advisor committee, Canada Performance Reporting Board. He has also served in the past as a director of several small cap publicly-traded companies involved in the mining sector.
He is a CPA (Chartered Accountant), who holds a Bachelor of Commerce Degree (Honours) from Memorial University in St. John's, Newfoundland, and a Master in Business Administration from Saint Mary's University in Halifax, Nova Scotia.
Philip Fraser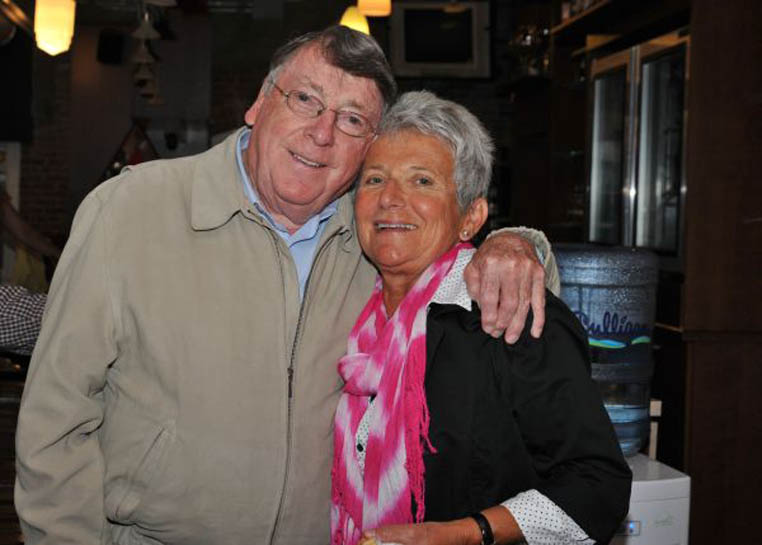 Philip D. Fraser is President and CEO, and a Trustee, of Killam Apartment REIT (TSX:KMP:UN). Prior to the January 2016 REIT conversion, Mr. Fraser held the role of President and CEO, and a Director, of Killam Properties Inc., since its inception in 2000. Since its first acquisition in 2002, Killam has grown to over $2.1 billion in assets. Today, Killam is one of Canada's largest residential landlords, owning, operating and developing multi-family apartments and manufactured home communities.
Fraser holds a Bachelor of Commerce from Dalhousie University (1983), a Master of Urban and Rural Planning from Technical University of Nova Scotia (now Dalhousie University) (1988), and a Master of Business Administration from Saint Mary's University (1988). Mr. Fraser is a member of the Board of Governors and Honorary Degrees Committee, Chair of the Advancement Committee, and serves on the Advisory Board of the Sobey's School of Business at Saint Mary's University.
Dr. Lisa Gannett
Dr. Gannett is a Professor of Philosophy, and teaches Scientific Method, Science and Society, Philosophical Issues in Feminism, Environmental Ethics, Philosophy of Science, Philosophy of Biology, and Feminist Philosophy.
Sylvia Gawad
Ms. Gawad is Research, Innovation and Immigration Manager at Placemaking 4G (P4G). She leads the organization's various strategies, projects and oversight functions including the launch of Cluster Employment. Cluster is designed to: re-imagine the future of work, support employers and create opportunity for young talent.
Ms Gawad is also an award-winning social entrepreneur who advocates for equity, inclusion, human rights and women empowerment.
She is a mentor to many and contributes her time as a Board member and advisor to various organizations. She is a member of the Alumni board at Saint Mary's University, ONE Nova Scotia and the Community Sector Council of Nova Scotia.
Ms. Gawad holds a BSc from Saint Mary's University and MSc in Global Health from McMaster university.
Samantha Graham
Ms. Graham is Vice President External for SMUSA. She is a 4th-year student in the Bachelor of Commerce program majoring in Economics. She is most interested in areas of Applied Microeconomics such as labor economics, economic development, the study of economic inequality, education reform, and health economics. She also has a keen interest in the field of medicine, given my previous years as a surf lifeguard and my current standing as a MFR (Medical First Responder). Her first area of involvement on the SMU campus was as a member of the SMU Saint John Ambulance Medical Response Team in her second year. She was also a member of the Commerce Society and a Teacher's Assistant for Computer Programming. In her 3rd year, Samantha was a Pack Leader, the Get Out the Vote Coordinator, and the Academic Officer for SMUSA. In 2020, she also had the opportunity to be involved with Model United Nations. In her role as Vice President External, Samantha represents SMUSA within Students Nova Scotia (SNS) and the Canadian Alliance of Student Associations (CASA). Her work involves conducting research for the benefit of the Association's advocacy positions, advocating on behalf of students to the municipal, provincial, and federal governments, attending relevant committee meetings as a part of Students Nova Scotia, and the Canadian Alliance of Student Associations.
Mark Gosine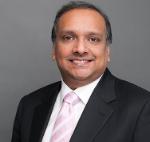 Mark is an independent business consultant, and former Executive Vice President, Legal Affairs, General Counsel, and Corporate Secretary of WildBrain Media, and was responsible for all of its legal and regulatory affairs and for its subsidiaries. His principal areas of focus are financings, mergers, acquisitions, securities, intellectual property, governance, and compliance. Mark has more than 15 years' legal experience both in private practice and in-house, and has more than 20 years' experience in the entertainment industry. Mark played a key role in the company's growth strategy in the acquisition and subsequent integration of such acquisitions. In his entertainment work, he oversaw all legal and business aspects of the company's development, production, and distribution. He commenced his career as a performer after completing the jazz program at St. Francis Xavier University. Mark went on to complete a Bachelor of Arts honours degree at Saint Mary's University, and earned an LL.B. at Dalhousie University. He is member of the Nova Scotia Barristers' Society, the Canadian Bar Association, and the Canadian Corporate Counsel Association.
Floyd Kane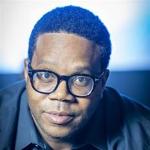 A graduate of Dalhousie Law School and Saint Mary's University, Floyd Kane articled with Blake, Cassels and Graydon in Toronto before being called to the Ontario Bar in 1998. While serving as Legal Counsel, Salter Street Films Limited, from 1999 to 2004, Floyd also served as Production Executive on numerous projects, notably the Academy Award-winning Bowling For Columbine, This Hour Has 22 Minutes, Shattered City: The Halifax Explosion, POKO - Cycles I and II and Lexx - Cycle IV.
In 2004 Floyd Kane joined Halifax Film as Vice-President, Creative and Business Affairs, responsible for initiating and pursuing creative properties as well as for all production business and legal affairs for Halifax Film. Floyd has been instrumental in the development of productions based on the award-winning book The Hanging of Angelique by noted Black Canadian scholar Afua Cooper, the international best-seller The Many Lives and Secret Sorrows of Josephine B. by Sandra Gulland, and Alex Caine's critically acclaimed crime memoir, Befriend and Betray.
He transitioned into writing with his creation of the half hour CBC drama North/South. Since that time, Floyd has written for a range of series including Continuum, Slasher, and Backstage, as well as producing several feature films including the award-winning, Across the Line, (for which he also wrote the screenplay), Shake Hands with the Devil and The Incredible 25th Year of Mitzi Bearclaw. Floyd is the creator, showrunner and executive producer for the CBC drama DIGGSTOWN, currently in development on its third season. Earlier this year, he was the recipient of the Sandi Ross award from ACTRA Toronto which recognizes the efforts of individuals striving to create a more inclusive media industry.
Joshua Lafond
Joshua is a board member for SMUSA and is majoring in Geography and Economics. Joshua serves on the SMUSA HR and Governance Committee, and serves on the Joint Board Senate Honorary Degrees Committee.
Duncan MacIntyre
Duncan is currently the CEO of ISBRG CORP and Chairman of Hattaras Corp.
Earlier in his career, as the former President of Canada and Latin America for mining technology giant ICI, Duncan led the successful restructuring and sale of this billion dollar international entity that employed several thousand people to Orica (Australia). Prior to that, while Vice President and General Manager of Canada for a large USA based chemical company, the Government of Canada appointed Duncan as the founding President and CEO of Canada's National Quality Institute. Upon the expiry of this secondment assignment, Mr. MacIntyre was appointed Vice President International of the NutraSweet Company.
Based in Chicago, he led the successful commercialization of this brand sweetener in Asia, Latin America and Europe generating profits in all world areas outside of the United States for the first time in the history of the company.
Duncan has a BSc from St FX University and an MBA from St Mary's University. He is the co-author of several USA issued patents that have been licensed or acquired by companies such as Siemens, Google and Medtronic.
Jamie MacNeil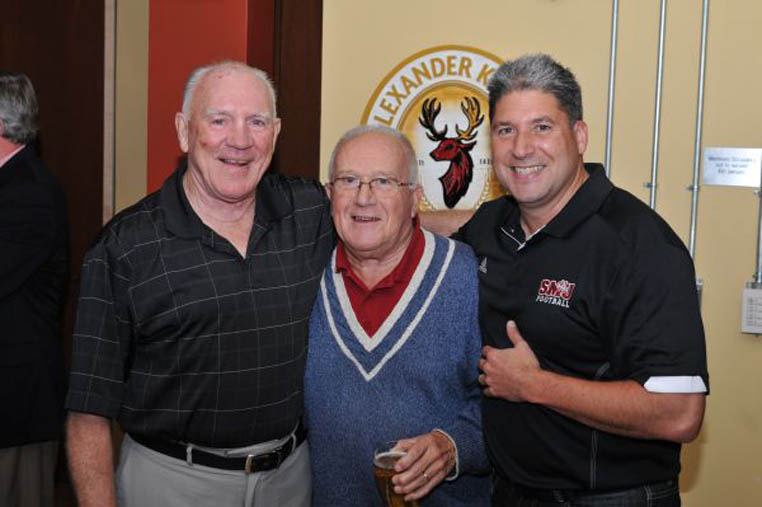 Appointed by the Province, Jamie MacNeil serves on the Advancement Committee. He is the Country Manager for Big Moon Power Corporation. Jamie has a Bachelor of Commerce degree from Saint Mary's University and a certificate in Project Management from Saint Mary's University's School of Continuing Education. Competitive by nature, Jamie plays baseball in the Nova Scotia Senior Baseball League, the provinces premier competitive baseball league. Jamie is an active member of the community serving on the Board of Governors for Saint Mary's University and Board of Directors for Dartmouth United Soccer Club.
The Most Reverend Anthony Mancini
His Grace Archbishop Anthony Mancini is the 12th Archbishop of Halifax and Apostolic Administrator of the Diocese of Yarmouth. He is the Visitor of Saint Mary's University. Prior to his Maritime appointments, Mancini served eight years as Auxiliary Bishop of the Archdiocese of Montreal. The installation brings his Canadian experience full circle: Halifax's Pier 21 first welcomed him to Canada as a three-year-old Italian immigrant
Anna Marenick
Anna is Senior Director, People and Governance with Develop Nova Scotia, who is building a better Nova Scotia, with Nova Scotians, by creating irresistible places that attract people and investment.
Prior to her time at Develop Nova Scotia, Anna worked in the Human Capital Consulting practice at Deloitte and spent many years at Irving Shipbuilding in a variety of roles. She has also taught Strategic Communications at the Nova Scotia Community College and has taught Strategic Human Resources Management in the SMU MBA program.
Anna's creative, inclusive approach to solving complex problems in a variety of settings makes her exceptional at collaboratively propelling ideas and people forward. Anna is a passionate community builder in our province, a thought provoking speaker and writer, and a trusted advisor to many. She sits on the Board of Directors for Alderney Landing, and was formerly on the boards of the NSCC Foundation, Dress for Success Halifax, and Techsploration. She also co-chairs the NS Study tour for the Governor General's Canadian Leadership Conference. Anna holds a Bachelor of Arts from St. Francis Xavier University, an MBA from Saint Mary's University, and is a Certified Change Management Professional.
Scott McElman
Mr. McElman is the President of the SMU Alumni Association. He serves the Advancement and Executive Committees. Scott is a sales, marketing and channel development specialist in the technology sector, creating effective marketing programs and optimizing revenue opportunities with a specific focus on software.
Dr. Margaret McKee
Dr. McKee is an Associate Professor in the Sobey School of Business and Associate Dean, Undergraduate and Professional Graduate Programs for the Sobey School. She teaches in the department of Management. Dr. McKee holds a Ph.D in Business Administration (Management) from the Sobey School, an MBA from the Rotman School of Management at University of Toronto, and BPR from Mount Saint Vincent University.
Joseph Metlege
Joseph Metlege is President of Templeton Properties and JONO Developments in Halifax. He has an MBA from Saint Mary's and B. Comm in Marketing and Finance from Dalhouse. Joe joined the Board in 2012 and serves on the Audit & Risk and Property & Campus Planning Committees of the Board of Governors.
Dr. Nicole Neatby
Nicole Neatby has taught in the History Department at Saint Mary's University since 2002 having previously taught for eight years in the History Department at the University of Prince Edward Island. In 2004-2005, she was invited to teach at Yale University as Canadian Bicentennial Visiting Professor. She has published in the fields of women's history, Quebec history (student protest movements and tourism) and Public history. She occupied the position of President of the Canadian Historical Association's Canadian Committee in Women's History (1997-98). She has been a member of various Canadian Historical Association prize committees (Bullen Prize, Clio-Quebec and Hilda Neatby Prize) and Chair of the Canadian Historical Association's Nominating Committee. She served as a member of the Editorial Board of the CHR and of the Journal of the Canadian Historical Association. She served as Co-Editor of the Canadian Historical Review (2010-2013) and elected to the Canadian Historical Association Council. (2013-16). More recently, she was appointed as the Nova Scotia representative on the Historical Sites and Monuments Board. Board of Canada.
Jennifer Nicholson, CPA CA
Jennifer is a board member of the Nova Scotia Utility and Review Board. She has a wealth of senior financial experience, having served in senior management capacities and as an advanced educator. She has served as Vice Chair, Treasurer, and Chair of the Audit and Finance Committee for the Scotiabank Bluenose Marathon. Jennifer graduated from Saint Mary's University with a BComm, Accounting, in 1993.
Tom O'Handley
Tom is an Alumni governor and is a charitable giving officer with the QE II Foundation. He is a certified management accountant, and has both a BComm ('02) and an MBA ('15) from Saint Mary's University.
Jane Roy, FCPA, FCA
Jane is the Founder and Chair of Catapult Leadership Society. She's on the Board of Governors of Saint Mary's University and a Director of NS Regional Tennis Development Centre. Now retired, Jane held several senior financial positions with public and private corporations and was President of Financial Executives International (Atlantic Chapter). She was Founding Chair of Autism Nova Scotia, Founding Vice-Chair of the Autism Golf Ball and Founding Chair of the Medavie War Canoe Challenge. She was named Nova Scotia's CA of the Year for 2009, a Woman of Excellence in 2015 and a Commonwealth Point of Light in 2018. In 2013, St. Mary's presented her with a 'Distinguished Alumni Award' (for community service).
Kellie Sauriol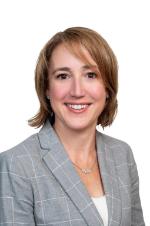 Kellie is Regional Vice President, Business Financial Services for RBC Royal Bank. She holds responsibility for RBC's Business Financials Services business in Atlantic Canada. Through a team of approximately 190 professionals, RBC is delivering financial advice and services to businesses throughout Atlantic Canada.
Kellie is a graduate of both Saint Mary's University (Bachelor of Arts, Sociology) and the University of Toronto, Rotman School of Management (Master of Business Administration).
Born and raised in Nova Scotia, Kellie joined RBC in 1998 in Atlantic Canada and over her 20+ year career has held a variety of sales and leadership roles in Personal and Commercial banking and Wealth Management in Halifax and Toronto. She has also worked in Human Resources, Sales Support, and held responsibility for RBC's Mutual Funds Distribution strategy.
Kellie has always been very involved in community activities, raising funds for many charitable causes and providing volunteer time for many initiatives. Kellie served as a Director with Child Development Institute in Toronto for 9 years – a board she chaired for 2 years and also served on several Committees including Executive, Audit & Risk, Nominating, Governance, Strategic Planning, and Diversity & Youth Engagement.
Dr. Robert Singer
Dr. Singer is Professor of Chemistry in the Faculty of Science. Dr. Singer, born and raised in Nova Scotia, obtained his B.Sc. Honours (First Class) at Saint Mary's University in 1986. He went on to obtain a Ph.D. in Organic Chemistry with an NSERC PGS Award at Simon Fraser University under the supervision of Professor A. C. Oehlschlager. Upon a successful thesis defense in 1992, he took up an Alexander von Humboldt Fellowship at the Universität Marburg in Germany under the supervision of Professor Paul Knochel until September 1993 when he took up an Assistant Professor position at his alma mater. He is now a Full Professor in the Department of Chemistry at Saint Mary's University. He has served two terms as Chair of the Department of Chemistry, two years as the Director of Engineering and has been a member of the University's Academic Senate.This is his second election to the Board of Governors.
Since becoming a faculty member in the department of Chemistry at Saint Mary's University Dr. Singer has employed over 130 undergraduate research assistants including 33 Honours students, 3 Masters students, a Doctoral student, and 11 post-doctoral fellows. He has attracted ca. 9.8 million dollars of funding for his research from a variety of internal and external sources including NSERC, PRF, CFI, Pfizer Pharmaceutical, Glaxo-Smith-Kline Australia, and PRAC. His current research interests lie in the field of Green Chemistry with particular emphasis on Catalysis and Biomass Processing in Ionic Liquids. A recent area of interest lies in the area of ionic Metal Organic Frameworks (iMOFs) as functional materials. These areas of interest are complemented by his research in Organometallic Reagents in Organic Synthesis and Synthetic Methodology.
Dr. Robert Summerby-Murray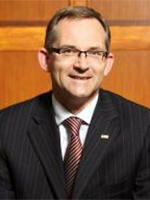 Dr. Robert Summerby-Murray was named the 34th President of Saint Mary's University in July, 2015. Originally from New Zealand, Summerby-Murray came to Canada in 1986 to complete his PhD at the University of Toronto. He's since established a distinguished academic career that includes 18 years at Mount Allison University, where he served for seven years as Dean of Social Sciences, and five years at Dalhousie University as Dean of Arts and Social Sciences. An accomplished educator, Summerby-Murray received the AAU Distinguished Teacher Award in 2000 and was named a 3M National Teaching Fellow in 2006. He has received various SSHRC funding, including for his work on industrial heritage in Maritime Canada. His publications have appeared in a variety of scholarly journals such as The Canadian Geographer, Urban History Review, and the Journal of Geography in Higher Education. "I chose Saint Mary's University because it is uniquely positioned to take on the many opportunities that lie before it," said Summerby-Murray. "This is an institution with many strengths, not the least of which is its reputation as Canada's international university."
Sian Wren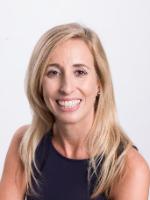 Sian is Vice President, Business Transformation, with Emera. Sian led a large team (consisting of internal employees +65 and external consultants +200) on a multi-year Enterprise Resource planning project (ERP) to transform business practices with a goal to achieve more efficient, effective and scalable processes and controls which are enabled by technology across multiple disciples, Finance, Human Resources, Supply Chain and Information Technology. The project impacted multiple Canadian companies and over 2,500 employees. Sian has a Saint Mary's B.A. ('94) and a MPA from Dalhousie.
Rami Zokari
Rami is the Chair and Chief Governance Officer of the SMUSA Board of Directors. He previously served as Vice Chair of the SMUSA Board. Rami is a student in the Bachelor of Commerce program, majoring in Marketing, and in 2017 founded and served as the first president of the SMU Arab Society. He has worked on campus as a Student Life Coordinator and an Engagement Advisor. He participated as Group Leader in the Northern Ireland Conflict Resolution Program at Peaceful Schools International. He is a member of the Commerce Society and Enactus and has volunteered is many varied capacities on campus and internationally