Tim Stretton
Profile
Professor

B.A. Honours (Adelaide)
LL.B (Adelaide)
PhD (Cantab)
Phone: 420-5653
McNally North 220

tim.stretton@smu.ca


Dr Stretton studied History and Law at the University of Adelaide before completing his PhD at the University of Cambridge under the supervision of Keith Wrightson. Before joining Saint Mary's in 2001 he taught at the Universities of Durham and Cambridge in the UK, Waikato in New Zealand and Dalhousie in Halifax. A Fellow of the Royal Historical Society, he specializes in the social history of law and litigation in Britain, with a focus on the legal rights and experiences of women, and in intersections between law and literature in early modern England.
---
Teaching and Course Outlines
Dr Stretton's courses include Making History at the first year level; Tudor and Stuart Britain, Crime and Punishment in England before 1800, and Law and Society in Britain 1500-1800 at the second and third year level; and fourth year seminars on Women's Rights in England 1500-1925 and Shakespeare's London.
---
Current Research
Dr Stretton is currently working on two book projects: Patriarchy, Contract and Coverture in England, 1500-1800 and a study of a Devonshire woman, Mary Hockmore, and her attempts to overcome the legal obstacles married Englishwomen faced in the 1690s. See https://legalhistorymiscellany.com/2021/08/14/mary-hockmores-lawyer/
---
Selected Publications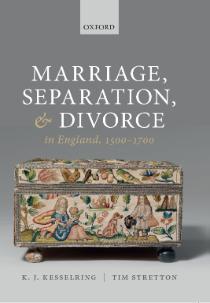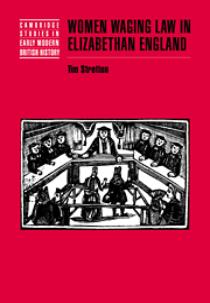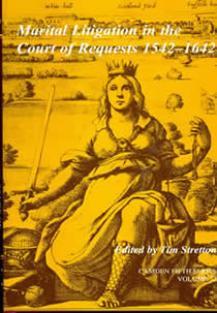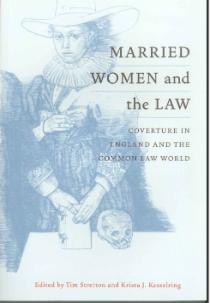 ‌Books
(with Krista Kesselring) Marriage, Separation, and Divorce in England 1500-1700 (Oxford University Press, 2022)
Women Waging Law in Elizabethan England (Cambridge University Press, 1998) (paperback edn 2005)
Edited Volume
Marital Litigation in the Court of Requests 1542-1642, Royal Historical Society, Camden Series (Cambridge University Press, 2008)

Co-Edited Volume

(with Krista Kesselring) Married Women and the Law: Coverture in England and the Common Law World (McGill-Queen's University Press, 2013)
Articles and Essays
'Women, litigation and property' in Amanda L Capern, ed., The Routledge History of Women in Early Modern Europe (Routledge, 2019), chapter 8
'Female justice and the problem of the lawyer's hand' in Journal of British Studies 58.4 (2019), 684-700
'The people and the law' in Keith Wrightson, ed., The Cambridge Social History of England c1500-c1750 (Cambridge: Cambridge University Press, 2017), 199-220
'Conditional promises and legal instruments in The Merchant of Venice' in Donald Beecher et al, eds, Taking Exception to the Law: Materializing Injustice in Early Modern English Literature (Toronto: University of Toronto Press, 2014), 71-99
'Written obligations, litigation and Neighbourliness, 1580-1680' in Steve Hindle, Alexandra Shepard and John Walter, eds, Remaking English Society: Social Relations and Social Change in Early Modern England (Boydell & Brewer: Woodbridge, Suffolk, 2013), 189-210
'Misogyny and male honour in the life of George Puttenham, Elizabethan Princepleaser', in Kim Kippen and Lori Woods, eds, Worth and Repute: Valuing Gender in Late Medieval and Early Modern Europe (University of Toronto Press, 2011), 337-63
'Women' in Norman Jones & Susan Doran, eds, The Elizabethan World (Routledge, 2011), 335-51
'Contract, debt litigation and Shakespeare's The Merchant of Venice', Adelaide Law Review 31 (2010), 111-25
'Coverture and "unity of person" in Blackstone's Commentaries' in Wilfrid Prest, ed., Blackstone and His Commentaries (Hart Publishing, 2009), 111-27
See also: Dr. Tim Stretton‌‌‌
Contact us
Faculty of Arts
Department of History
902-420-5141
Social media