APLA Conference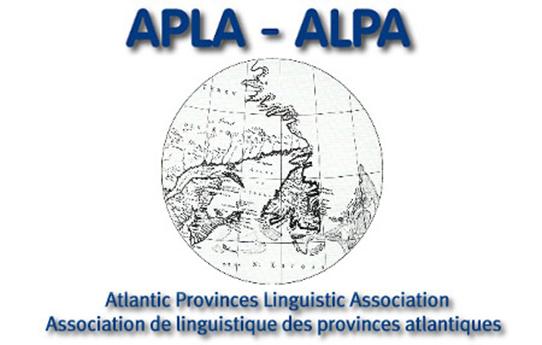 The 44th Meeting of the Atlantic Provinces Linguistic Association
Saint Mary's University (Halifax)
November 4-5, 2022
---
Invited speaker
Beverly Buchanan (Lamar University)
Preservation of Maritime Sign Language: An endangered language of Canada
Maritime Sign Language (MSL) emerged in the easternmost provinces in Canada with origins traced as far back as to the Weald, a region in Southeastern England. British sign language is a root language that led to the creation of MSL. This type of language emersion is known as a Deaf community sign language, which occurs when Deaf people from different places and cultures share a common location. Given changes in history, Glottolog 4.6, a bibliographic database of the world's lesser-known languages, now categorizes MSL as an endangered language. Linguistic documentation and analysis of MSL are imperative given the depleted number of current native MSL signers. Documentation of a number of native MSL signs occurred based on videos created between 1995 and 2000. The primary purpose of such documentation was to reflect the most common signs of the MSL users. The research found a difference between genders as the influenced signs were found among men in comparison to women. This difference showed their daily life experiences of men as being more involved in the community and outside of the home whereas women stayed at home. Therefore, ASL-MSL language contact and interference were detected as the signers kept correcting themselves by shifting from ASL to MSL signs. The aim of this study is to set the stage for the creation of an online MSL dictionary that is stored digitally for future research.
Call for papers
After a three-year pause due to the pandemic, the Atlantic Provinces Linguistic Association is resuming its regular conference with the next (44th) meeting to be held at Saint Mary's University in Halifax, Nova Scotia, from Friday November 4 to Saturday November 5, 2022. APLA meetings have traditionally been a platform for discussion focusing on language varieties, especially those spoken and used in the Atlantic region of Canada, but the conference does not have any boundaries in terms of empirical or theoretical coverage. The goal is to offer an open and stimulating environment for students as well as emerging and established researchers. Authors, especially students, from other regions of Canada (and beyond) are invited to present their research, whether it is a completed project or work in progress. We are planning to maintain the tradition of in-person meetings, but we are ready to accommodate those who cannot travel for financial or other reasons (a virtual mode of presentation is an option).
Abstract submissions
Authors are invited to submit an abstract, in French or English, for a 20-minute talk followed by a 10-minute question period. Abstracts should be no more than 300 words, excluding title and references, and must be anonymous. The deadline for submissions is Friday, September 9, 2022. Notification of acceptance will be sent by the end of September.
The abstracts have to be submitted on EasyChair.
Program
The program will be available in October.
Registration and payment
The registration fee for the conference is (Canadian) $100 ($70 for retired persons and students) + 15% of harmonized sales tax (HST). This fee includes membership dues to support the Atlantic Provinces Linguistic Association ($15 for retired persons and students and $30 for all other members). The registration fee will have to be paid online by a credit card (Visa or Mastercard).
[The link for payment will be available soon]
Useful information
E-mail
Venue
Saint Mary's University
923 Robie Street
Halifax, NS, Canada B3H 3C3
Rooms: SB 265 (November 4) and B218 (November 5)
[Further details will be posted in October]