Willow Pattern
Willow Pattern
Type: Pearlware and Chinese export porcelain
Date range: c.1792-1840+
Median date: c.1818
Place of origin: England
The "willow" pattern was first developed by Thomas Minton in 1792. Many variations of willow pattern were produced. The standard willow pattern includes one bridge, a cottage or mini-pagoda, three figures, a boat and two birds. The combination of these elements tells a story. A geometric border design is usually included with the willow pattern.
Chinese versions of the willow pattern on porcelain were hand-painted, while the English versions were usually transfer-printed in blue.
The willow pattern remains popular today.
See Noel Hume 1976: 130-131, 260-261; South 1977: 212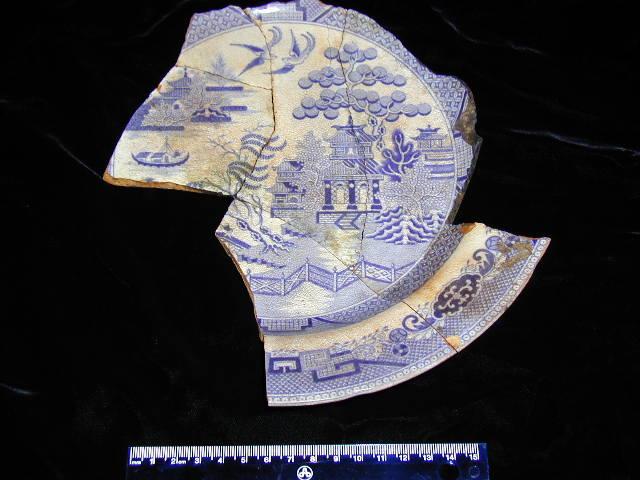 Photo: Willow ware plate
Faculty of Arts
Department of Anthropology
902-496-8109
Mailing address:
McNally South 218
923 Robie Street
Halifax, NS B3H 3C3