Mocha Ware
Mocha Ware
Type: Refined earthenware
Date range: c.1795-1840
Median date: c.1843
Place of origin: England, also produced in North America
Mocha refers to a decoration type used on creamware, pearlware and yellow ware.
The technique is characterized by brown fern-like ornaments on annular wares. Although the term "mocha" is often applied to the annular wares, it actually refers to the fern pattern only. The brown fern pattern was produced using a mixture of tobacco juice and urine. Blue is another popular colour for the fern pattern.
See also Yellow Ware.
See Noel Hume 1976: 131, South 1977: 211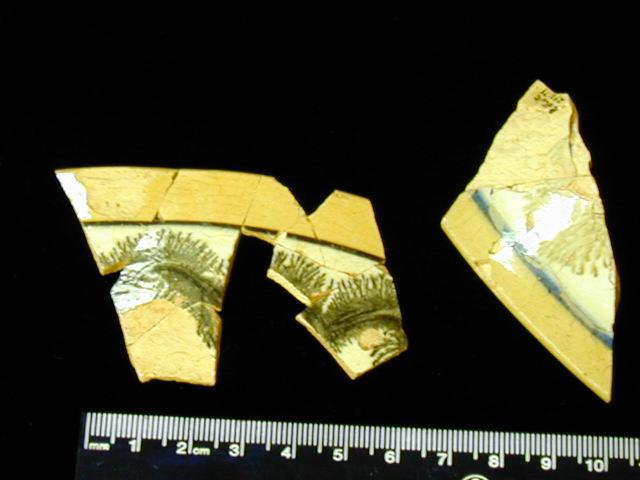 Photo: Left - black mocha, Right - brown moch
Faculty of Arts
Department of Anthropology
902-496-8109
Mailing address:
McNally South 218
923 Robie Street
Halifax, NS B3H 3C3