Hand-Painted Pearlware
Hand-Painted Pearlware
Type: Refined earthenware
Date range: c.1780-1840
Place of origin: England
"Painted ware" refers to underglaze decoration rather than enamelling. The colours of the early wares were limited, often only appearing in cobalt blue. Colours other than blue appear after 1795, with the introduction of brown, yellow and green. These colours were used mostly for floral motifs on tea wares. Polychrome designs tend to be delicately executed.
In the 1830s, a new palette was introduced, which included red and black as well as lighter shades of blue and green. The most common patterns for these colours were floral motifs.
See Davis, Cottreau and Niven 1987: 16; and Miller 1991: 8.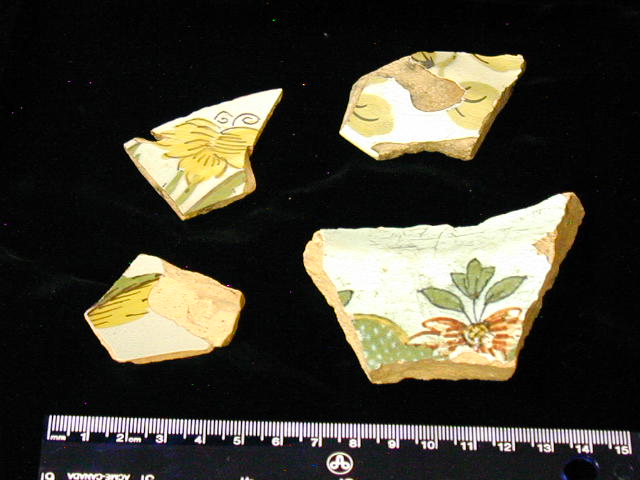 Photo top: Hand-painted pearlware saucer (early palette)
Photo bottom: Hand-painted pearlware saucer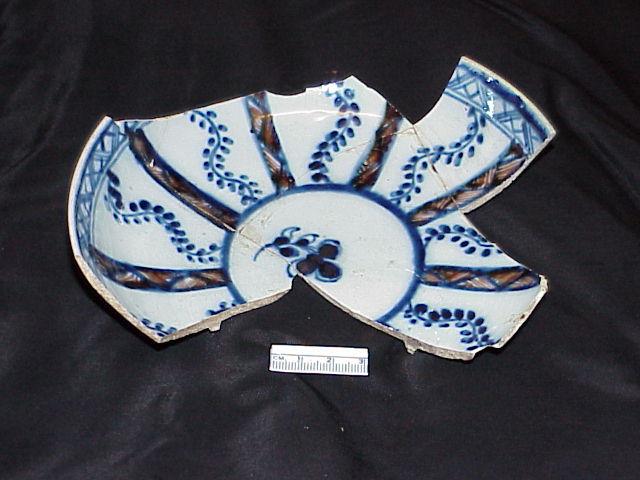 Faculty of Arts
Department of Anthropology
902-496-8109
Mailing address:
McNally South 218
923 Robie Street
Halifax, NS B3H 3C3