Academic Program Review
Saint Mary's University is committed to continuously improving its academic programs and the student learning experience. The University provides support to academic departments throughout the program review process. We also provide support to Centres and Institutes on annual reports and self-studies.
For more information, contact:
---
What is Program Review?
Program Review is a process of internal, formative self-evaluation combined with and guided by peer review. It is aimed at monitoring and improving student learning and the many facets that support learning. The program review:
encourages continuous program improvement through a process of self-evaluation;
enables programs to maintain currency and academic credibility through the peer review process; promotes high-quality inclusive and accessible programs that are responsive to student needs, societal priorities, and the public good;
enables programs to ensure that program goals are consistent with the University's mission and Academic Plan;
assists programs with future development;
informs institutional decision-making and resource allocation.
Guiding Principles
Guiding principles for the development and implementation of the program review process represent principles inherent in the collegial governance environment of academia. These include:
Academic Freedom: Respecting the university's commitment to the principle of academic freedom, reviews should be open, fair, inclusive, critical and constructive.
Peer Review: As a central tenet of the academy, external assessment by peers remains a central feature of all program reviews.
Accountability: Participating in a regular cycle of program reviews demonstrates accountability in the pursuit of program enhancement to a university's many communities: to students, faculty and staff, as well as to government, funding agencies, and the general public.
Transparency, Trust, and Inclusion: The entire university community will be informed of and have access to the program review outcomes for each review cycle. This information will be accessible and included in the Academic Planning Committee's annual report to Senate and posted on the Senate Office website.
We Can Help
University associates provide support and guidance to academic departments by:
assisting the self-study committee by developing a student survey, analyzing survey results, reviewing report drafts, etc.
establishing a Brightspace site for sharing documents with faculty and external reviewers and develop an itinerary for a 2-day site visit
facilitating sessions with program faculty in key areas such as strategic planning, threshold concepts, mapping curriculum, development of program goals and/or course objectives
assisting programs in the development of an action plan for moving recommendations forward
---
Program Review Policy & Process
Documents
Web Links
Templates
Program Review Templates
---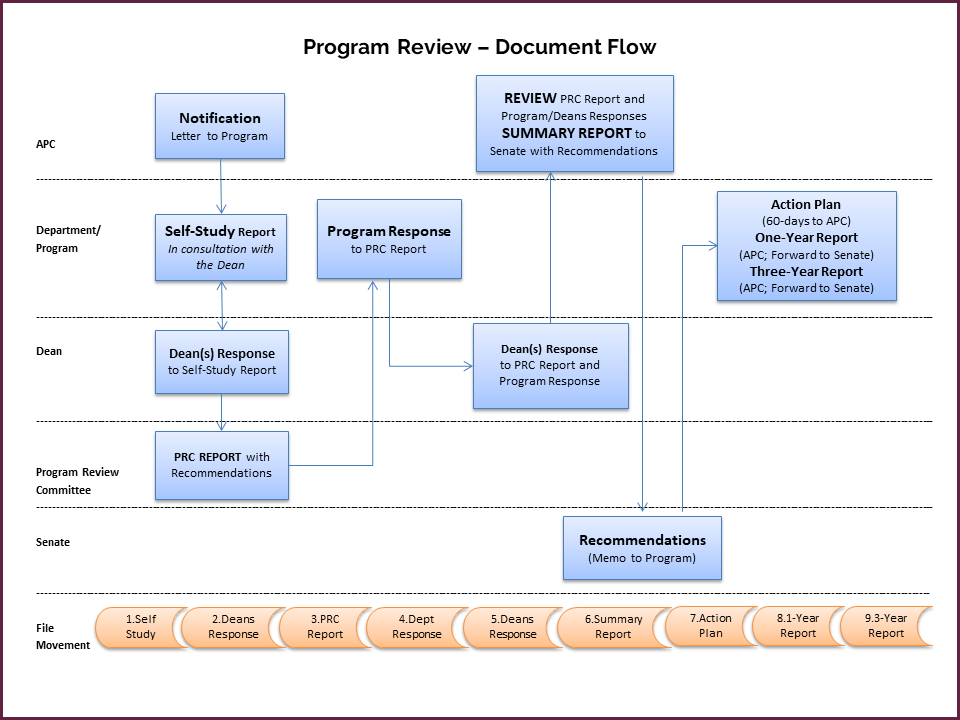 ---
Role of Senate
The Maritime Provinces Higher Education Commission (MPHEC) ensures all programs meet predetermined standards of quality. Saint Mary's University Senate policy on program review was developed and instituted as a requirement of all publicly-funded institutions to assess academic programs on a cyclical basis.