M.Sc. in Computing & Data Analytics
MSc in Computing & Data Analytics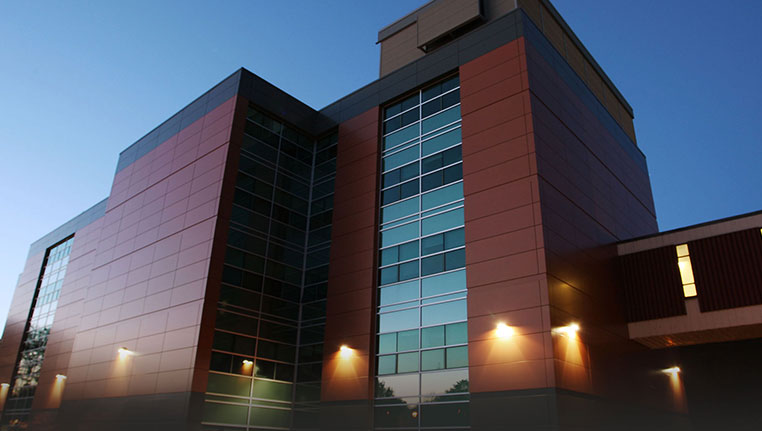 IDC states that the data we create is growing by 40% annually and by the end of 2020, 90% of large enterprises will generate revenue from data-as-a-service. In fact, data will affect almost every aspect of our lives. With these staggering levels of growth, there is a huge demand for data-savvy professionals with the ability to analyze, communicate, and innovate in a data-centric economy. Simultaneously, the demand for conventional computing expertise (computer programming, product development, quality engineering, etc.) also continues to rise.
Saint Mary's Master of Science in Computing & Data Analytics (MSc CDA) is a graduate-level, 16-month professional program that balances its focus on these two growth areas:
Software design, development, customization, and management
Analytics and Business intelligence: the acquisition, storage, management, and analysis of huge amounts of data to improve efficiency, innovation, and decision making
MSc CDA's primary focus is to develop highly qualified computing and data analytics professionals who will drive innovation and organizational success. MSc CDA prepares students for rewarding careers through experiential learning opportunities and intensive industry interaction.
---
Benefits of the MSc CDA
Develop in-demand skills and practical experience applying industry-relevant technologies, methods, and data sets to solve real-world problems.
Outstanding careers – since the program's launch, nearly 100% of graduates have received full-time job offers from Fortune 500 firms, SMEs, and start-ups alike. Meet our Graduates
Study with award-winning instructors from Saint Mary's Faculty of Science and the Sobey School of Business, the largest Canadian business school east of Quebec
Build your professional network through interaction with industry instructors, paid internships, sponsored projects, industry workshops, expert guest speakers, hackathons, and special events
Choose from three applied learning choices:

group-based, industry-sponsored projects
internships
a research thesis
---
Admission Requirements
The MSc CDA follows the general admission requirements and procedures of the Faculty of Graduate Studies and Research, as outlined in the .
In addition, applicants must meet or provide evidence for the following criteria:
Applicants require a four-year Bachelor of Science in Computing Science degree (or equivalent in a quantitative field) with a cumulative GPA equal to 70%
Letter of Intent describing how the program will benefit your educational and career goals
An up-to-date CV
Applicants must successfully complete a programming test administered by Saint Mary's University
Applicants must successfully complete a technical interview
Students whose first language is not English, and who have not attended an English language secondary school or who do not hold a degree completed entirely in English, must meet Faculty of Graduate Studies and Research language requirements.
---
How to Apply
Applications for our September 2021 cohort are now closed. If you have submitted your application, all required documents must be received by the university by February 28 2021 to be considered for admission.
---
Estimated tuition fees
Canadian Students $19,000
International Students $37,000
The university also charges Mandatory Fees and Medical & Dental insurance. Tuition and Fees are paid in four instalments at the beginning of each term (Sep 2021, Jan 2022, May 2022, Sep 2022). Please refer to FGSR for graduate tuition and fees.
---
Contact Information
MSc CDA Secretary
Neelam Pal
neelam.pal@smu.ca
---
Related