Venture Grade
Venture Grade Student Investment Fund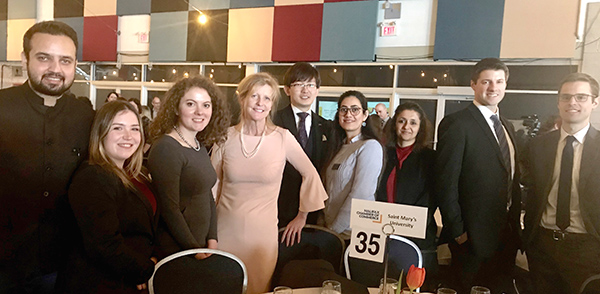 Venture Grade is a revolutionary university experience in which students raise funds to invest in privately-held entrepreneurial equity, with the guidance and support of the business community. Based at the Sobey School of Business at Saint Mary's University, Venture Grade is open to all university and college students and is intended to develop skills and strengthen ties between students and the entrepreneurs, angel investors and venture capital firms in the entrepreneurial economy.
Inspired by a similar program at Brigham Young University in Utah, USA, students will be actively engaged in real-world investment experiences. They will:
Secure donations to raise an "evergreen fund" to be managed by Venture Grade students;
Seek investment opportunities, and put investment and risk-capital knowledge into practice by conducting due diligence activities;
Work on current day deals with advice from professionals from top investment firms across the nation;
Co-invest alongside the venture capital and angel firms that the students assist.
This course is the first "student-raised" fund of its kind in Canada, and
Engages students with the entrepreneurial talents that are valued by investors, and the qualities that make a company worthy of investment;
Involves students in the calculated risks that are necessary to build successful businesses;
Grows and retains the talent pool in the region by attracting top students and increasing the entrepreneurial profile of Nova Scotia universities with venture capital firms across the nation;
Connects students with high-ability entrepreneurs and meaningful opportunities in high-growth businesses;
Creates a channel for students to share their insights about little-known investment opportunities with partnering VC firms;
Invests donor's funds back into the entrepreneurial community with associated social and economic benefits.