Personal Training
If you are interested in Personal Training and would like more information email: mikaela.henderson@smu.ca
Personal Training Fees
Individual Personal Training
Packages include personalized programming, consultation, and ongoing assessment.
Package
Member Package Price*
Non-Member Package Price*

Consultation + Assessment

[1hr consultation and 1.5hr fitness assessment]

$157.50

($63/session)

$197.50

($79/session)

Fitness Starter

[1.5hr consultation/assessment and 3, 1hr sessions]

$240

($53/session)

$300

($67/session)

6 Sessions

$318

($53/session)

$397.50

($67/session)

10 Sessions

$480

($48/session)

$600

($60/session)

20 Sessions

$920

($46/session)

$1150

($57/session)
*Taxes not included
Buddy Personal Training (Pricing is Per Person)
Packages include personalized programming, consultation, and ongoing assessment.
Package
Member Package Price*
Non-Member Package Price*

6 Sessions

$222

($37/session)

$282

($47/session)

10 Sessions

$320

($32/session)

$400

($40/session)

20 Sessions

$540

($27/session)

$680

($34/session)
*Taxes not included
Small Group Personal Training (Pricing is Per Person)
All the benefits of personal training, with the added benefit of working as a group! These sessions are perfect for groups of friends, family members, and teams! Small Group Training can be booked for groups of 4-6 people.
| | | | |
| --- | --- | --- | --- |
|            Package                 | Member Price (Per Person) | Non-Member Price (Per Person) | Description |
| 3 Sessions | $25 per session/$75 total | $30 per session/$90 total | 3 small group sessions, with personalized programming, consultation, and assessment  |
| 6 Sessions | $20 per session/$120 total | $24 per session/$144 total | 6 small group sessions, with personalized programming, consultation, and assessment  |
| 10 Sessions | $15 per session/$150 total | $18 per session/$180 total | 10 small group sessions, with personalized programming, consultation, and assessment  |
*Taxes not included
Note:
All packages expire 12 months after purchase

There is a 24hr cancellation policy for all session appointments

All sessions are 1hr in length
Meet The Personal Trainers at SMU
fit
---
Robert Brownell, NSCA- CSCS & PT, BPE
Robert Brownell is an accomplished strength and conditioning specialist in Atlantic Canada. A graduate of Dalhousie University, his career began at the grass roots level as a Physical Education teacher in New Brunswick and Nova Scotia and went on to become a certified practitioner with the National Strength and Conditioning Association. Robert has collaborated with Athletic Therapists, Physiotherapists, and Chiropractors, and had a nine year affiliation at the Canadian Sport Centre Atlantic. Since 1998, he has provided strength and conditioning services to most varsity programs at Saint Mary's University and has accumulated well over 11,000 one hour personal training sessions. Personal training is truly life-long learning and Robert spends time researching and seeking out information to best serve his clients.
---
Mikaela Henderson, PDt., IOC Dipl. Sports Nutr. CSEP-CPT, FIS
As a personal trainer, dietitian, and group fitness instructor, I believe in a client-centred approach to training. I am passionate about helping others improve their health and wellness through movement and nutrition, ensuring your goals are at the forefront. With a BSc. Human Kinetics and being a CSEP-CPT, I am well versed in exercise prescription and will ensure that your program is not only effective, but also safe. I specialize in working with individuals focusing on healthy living at all ages. With you at the center, we will work together to achieve your health and wellness goals in an effective, fun, and meaningful way.
---
Thomas Kochanoff B.A., NSCA -CSCS, NSCA- PT
Thomas has been coaching, training and mentoring for over 20 years and is still very much addicted to helping others. His training philosophy is based on the person first and programming second; What someone needs, their goals lead to reverse engineering what exercise modalities might work best for that person or group/team. Thomas believes in a mobility- stability -strength theme to guide how individuals can move better and more affectively in life and in reaching their goals. Thomas uses video assessment, dynamic movement screens, Olympic lifts, body building to body weight circuits as tools that to help individuals reach their goals. Thomas has trained youth, university, Canada games and team Canada athletes in various sports. His main approach working with clients is figuring out the limiting factors to their health and performance goals and working with the client to fill in the gaps. During his downtime, you'll find Thomas climbing indoors or outdoors, by the ocean or on his stand-up paddle board enjoying the waves. Movement has always been his medicine and it guides how he works with others. To see Thomas' training style in action, find him on Instagram @Strong.tommyk. "The obstacle in the path becomes the path. Never forget, within every obstacle is an opportunity to improve our condition"
---
Ocean Samuel
Ocean Samuel has been a fitness professional since 2003. She is a Course Conductor for NSFA, and offers Personal Training as a Yoga Instructor 500hr, (with training in pre/post natal and yin) a certified Stott Pilates Instructor (Advanced Mat and Reformer), a Qualified Zenga and Cardiolates Instructor, and holds certifications in Spin, and NSFA ET, RT, GEL and Aqua. She also has a BA and taught English as a Second Language. She has worked with every age group and skill level, and has a diverse background of training that includes workshops in The Feldenkrais Method, Barre, TRX, and Stott Chair, Cadillac, and V2 Max. Her passion is fitness and her thirst for knowledge makes her a life-long student in the field. She enjoys sharing what she learns with her clients and offers personal training sessions to sports teams, small groups, and one on one.
---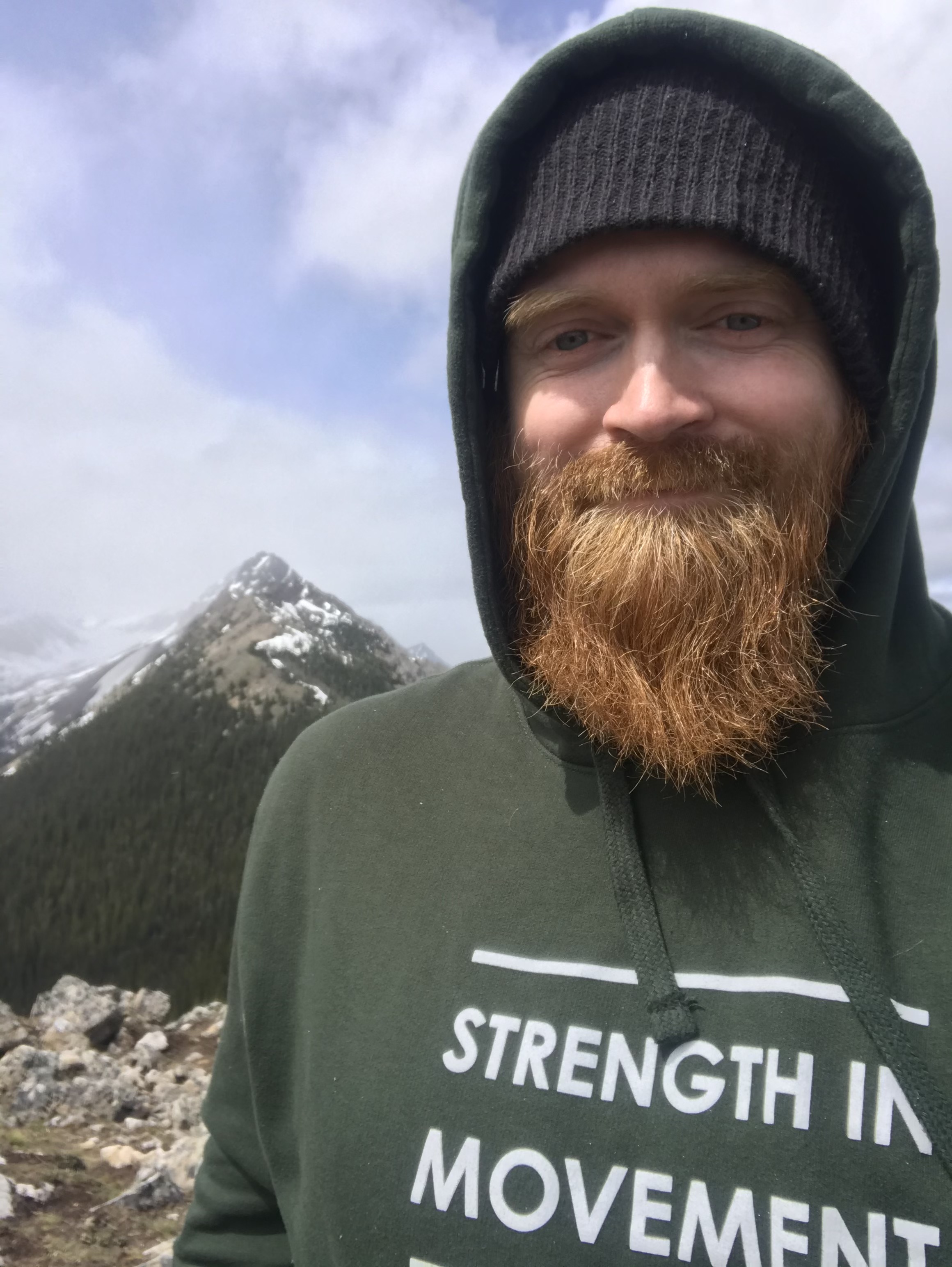 Matt Reeson, Strength and Conditioning Coach, B.HPE, CSCS, NCCP
When it comes to physical literacy, Matt believes that you can always have more "tools in your toolbelt". No matter your age or skill level, there are ways to improve fundamental movement skills. Matt is a Certified Strength and Conditioning Coach (CSCS), a National Coach Certification – Level 2 (NCCP-2), and has a Bachelor's degree in Physical Literacy from Mount Royal University (2017). Over the last 7 years of training, Matt has worked with clients and athletes from all walks of life. From children with special needs, those recovering from motor vehicle accidents, and those with limited mobility issues, to amateur, professional, and Olympic athletes. Matt works closely with clients and develops personalized programs, but he believes that teaching is just as important as his coaching. It is Matt's mission to show people how athletic training can improve their confidence and quality of life. Matt also believes that multisport participation and the concept of "play" is extremely important, even in adult life. He enjoys basketball, football, volleyball, pickleball, squash, hockey, skateboard and cycling, as well as playing school yard games (like tag and grounders) with his nieces. In doing so, he hopes to inspire others to enjoy physical activity.
---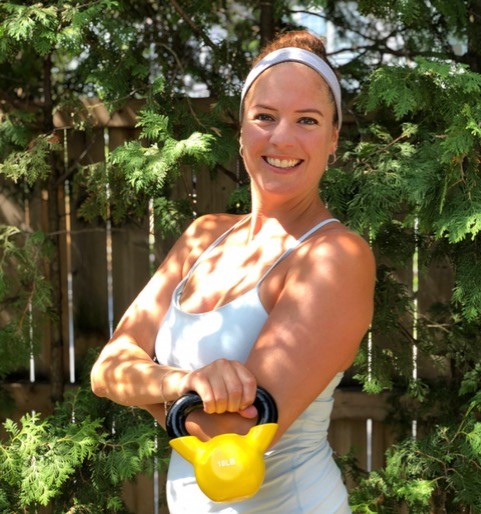 Jessica Somerville, PTS, FIS, PFS
For as long as I can remember, personal fitness has always been an important part of my life. From gymnastics to competitive baton twirling, running races and chasing after my kids, feeling strong meant feeling my best. I have dedicated these last 18 years to helping people both young and old, advanced and beginner, and those who are simply hungry for change. Our ability to strengthen and train our bodies is a necessary and valuable tool with great potential ready to be unlocked. I specialize in functional strength training with a focus on core stability and building those muscles used in everyday life. I challenge my clients to push themselves and break though those barriers that so many of us hit, raising the bar of our own personal success. As your trainer I am your #1 fan, your biggest supporter and I will always have your back every step of your journey. I am looking forward to working with you!
---
Logan Harris, BScHK, A. Kin., HMS, CPT
Logan believes it all comes down to movement. With 10 years of experience developing and implementing exercise interventions for people of all ages, abilities, and goals Logan has found that just the right movement is often the solution. As a specialist in human movement, Logan uses dynamic postural assessments to identify dysfunctional movement patterns that may be contributing to acute /chronic pain, predisposing the individual to injury, or leaving performance on the table. With evidence based corrective exercise interventions for the specific types of dysfunction identified, you can be confident that he will find just the right movement solution for your needs and goals. Additionally, under mentorship and collaboration with behavioral experts, Logan has developed a practical resilience coaching model that complements the physical training he delivers. By understanding and fostering the characteristics of resilience you can reinforce your commitment to all your goals. Beyond the practical elements of his profession, Logan's interest extends to how movement shapes evolution, the psychology of movement, and how exercise develops psychological resilience. In his spare time you'll find Logan walking, hiking, dancing, or playing soccer. "All we have to decide is what to do with the time that is given us." J.R.R Tolkien
---
Athletics & Recreation
The Homburg Centre for Health & Wellness
920 Tower Road
Front Desk 902-420-5555
Mailing address:
The Homburg Centre for Health & Wellness
923 Robie Street
Halifax, Nova Scotia
B3H 3C3