Women's Field Hockey (League)
Women's Field Hockey
2019 SMU Field Hockey Team
---
AUFH Statistics and Team Roster
---
AUFH Statistics and Team Roster
Looking forward to the Fall 2020 Season. Check the website for future schedule postings.
2019 SMU Award Winners
Amanda Katsande - League All star
McKenna Purcell - League All star
Kundai Rugube - League Allstar & Rookie of the year
Atlantic League All-Stars
Michaela Budd STFX
Lindsey Coughlan ACA
Amanda Gormley STFX
Laura Hope ACA
Amanda Katsande SMU
Nathalie LaPlante UNB
Karleigh McEwen UPEI
Ellery Platts DAL
McKenna Purcell SMU
Kundai Rugube SMU
Sarah Sear UPEI
Major Awards
Rookie of the Year Kundai Rugube SMU
Goalie of the Year Megan Fram UNB
Outstanding Contributor Lindsey Coughlan ACA
League MVP Sarah Sear UPEI
Coach of the Year Shona Bowes UNB
Umpire of the Year Hillary Tobin Atlantic
---
Looking forward to the Fall 2020 Season. Check the website for future schedule postings.
---
Mckenna Purcell - President
Olivia Falconer - Vice President
Allison Withrow - Secretary
---
Training Camp August 31st to September 4th, Contact Coach for more information
Tuesdays Fitness 7-830 am Small gym/SMU
Wednesdays 8:30-10:30 pm Turf
Fridays 10-12 noon Turf
There are no team fees but there are expectations to fundraise and participate in the fundraiser.
Welcoming new players for the 2020 season. If you are interested in playing or have any questions please contact Coach Sharon.
---
Coaches
---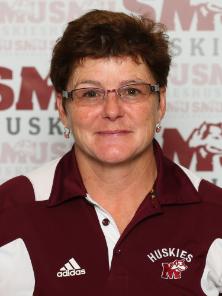 Sharon took over as head coach in 1992. A native of Halifax, Sharon graduated from Dalhousie University in 1985 with a Bachelor of Recreation. Sharon has a great deal of field hockey experience both as a player and as a coach. While at Dalhousie University she was an AUAA All-Star, a CIAU All-Star, and a team MVP. Sharon has represented Nova Scotia at a number of National tournaments and was named to the National squad for 2 years 1982 and 1983. Sharon has coached at the Provincial Senior and Junior levels over the past several years. She also has coached at the Regional level. Sharon has two previous years of coaching experience at the University level as an assistant coach; Dalhousie (1986), and at Saint Mary's (1987). Sharon has a Level III coaching certification under the NCCP program and is also a Level II Field Hockey Course Conductor. She is presently working towards her Level 4.
Email: sam.raj@ns.sympatico.ca
---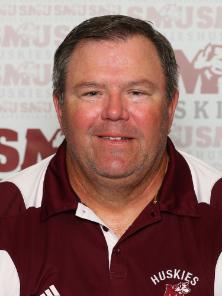 Michael Andrews (assistant coach) has been an assistant with the Huskies since 1992. He has been involved with field hockey in Nova Scotia for a number of years both as a player and as a coach. He was named to the National back up the squad in 1979-80. He has played at the provincial level both as a goalkeeper and as an out player. He has coached several provincial teams and his expertise in coaching goaltenders has certainly proven to be an asset to the Huskies. Michael is a fully certified Level II field hockey coach with the NCCP. Prior to coaching at Saint Mary's, Michael umpired in the AUAA field hockey league for several years
Email: mlsandrews@bellaliant.net
---
Angela (assistant coach) played for 5 years for the Saint Mary's Field Hockey Huskies before joining the coaching staff and was a member of the 2003 CIS Bronze Medal Championship Team. Angela has her NCCP Level II Coaching Certification in Field Hockey and is a Level III Coach for Ringette Nova Scotia. Education: BA, CSCS, NSCA C-PT, CFC
---
Brittany Avery (assistant coach) studied at Saint Mary's University from 2011-2014 and graduated with a bachelor of arts degree. During her time at SMU, Brittany played field hockey and ran for the cross country and track and field teams. An academic All-Canadian through her studies, she was also awarded league All-Star, MVP of the league, and went on to be presented a position on the Usport first-team All-Canadian for field hockey in her final year. Brittany started coaching after her graduation and has continued her studies with a graduate diploma in disaster and emergency management. Brittany currently works for the Halifax Regional Police in the integrated emergency services division, and continues to support field hockey through coaching and volunteering on the Field Hockey Nova Scotia board of directors.
---
---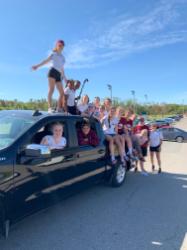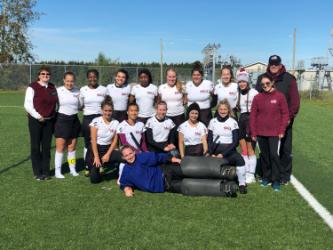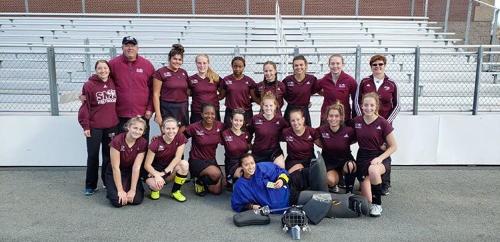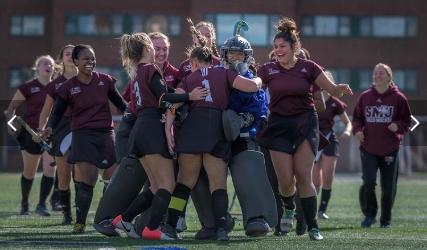 Please activate your student SMUfit membership pass (forms below) in order to belong to a Sport Club team.

Additional Club Documents