Homburg Centre for Health & Wellness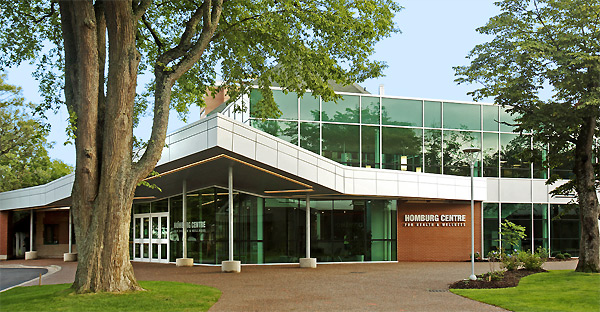 The Homburg Centre - Please visit smufit.ca for additional information.
---
The Homburg Centre is the focal point for health and wellness initiatives on campus. It is a state-of-the-art multi-purpose complex that includes the Centre for the Study of Sport and Health, an integrated wellness program space, a large community studio/fitness room, community seminar rooms, a mid-size studio, a small studio, support space, and a show piece entrance that includes open space for students and other groups to gather, converse and study.
Related