SMU Community Food Room
Working to improve food security, food equity, and food literacy in the Saint Mary's University Community!
Hunger can be a big problem in the university community. If you need long term assistance or just a little food to help you until your funding arrives, we are here to help. The Community Food Room is the on-campus food bank that welcomes all members of the Saint Mary's University Community. Our goal is to be able to offer access to safe, nutritious, and personally acceptable foods in a welcoming environment.
The Food Room is bag-less. Please ensure you bring your own bags as we do not supply them.
HOURS
Our hours are posted weekly, every Monday, on our Facebook page! During the Spring and Summer terms we will be open for at least 2 hours per day, Monday to Friday. Once the academic year rolls around, we will be open Monday to Friday, including at least one evening shift, for at least 30 hours per week.
LOCATION
The Community Food Room is located on the 5th floor of the Student Centre in Room 526.
PARTNERSHIP
The SMU Community Food Room and the DSU Food Bank are excited to maintain a partnership. Students from both SMU and Dalhousie can now access services at either food bank. This allows for shared resources and more flexible hours.‌
DONATIONS AND VOLUNTEERS
‌Whether you help through volunteering, donating resources, or supporting us through promotions and events, thank you. We couldn't accomplish our goals and help make life better for our visitors without you. To volunteer please contact us, and we can give you all the information you need to get started. Food donations can be dropped off to the Community Food Room during our opening hours, or to the SMUSA office on weekdays from 9am-5pm. Monetary donations are also greatly appreciated, and can be arranged by contacting food.room@smu.ca.
EVENTS
No upcoming events at this time. Stay tuned for our Fall programming!
SUPPORTERS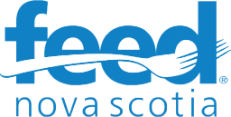 ---
Community Food Room
L: Student Centre 5th Floor Room 526
E: food.room@smu.ca


‌