Inductees
Dale Turner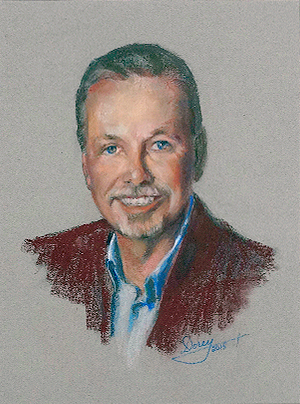 Inducted in 2015
Category: Athlete
They called him "The Weasel" because Dale Turner could slip and slide with the best of them. He arrived at Saint Mary's intent on a science degree but that turned into a BA in English followed by a Master's Degree in Education.
Bob Boucher and the Huskies knew they had a good one when Turner scored 13 goals in his rookie season of 1970/71. He was a member of the regular season undefeated Huskies in 1972/73 and in his four years on the team helped SMU to four straight AAU titles and 3 trips to the National finals. The Charlottetown native will be remembered as one of the more creative players ever to wear the maroon and white. His "toe drag" move fooled more than one net minder in the AAU. Husky backstop Chuck Lecain felt that only the coach and one other could beat him one on one in practice. That other was Dale Turner. Against some of the bigger defenders in the League he was a constant target in front of the net but more often than not it was his drive and courage that won the day and the puck.
Dale's lack of size more than anything else stopped him short of a pro career in North America but in Holland he was a scoring sensation and one season managed 69 goals in 31 games. On his return to Moncton he was captain of the Hawks team that won the Hardy Cup in 1979.
Turner spent 30 years teaching English in Moncton and when he wasn't playing senior hockey or coaching the game, he was gaining a reputation as a standout tennis player and even found time to perform with his brothers in a rock band.
The true Renaissance man was taught early by his father Ralph to let others talk about your accomplishments. That was the simple philosophy that guided this sincere and dedicated student/athlete who passed away in January 2014. Others will indeed talk about the exploits of Dale Turner, both on and off the ice for many years to come.
Portrait Artist: Barb Dorey
Portrait Art Photographer: Shannon Doane