David Sobey Centre Distinguished Retailer Speaker: Joe Jackman
Date:
Thursday, February 27, 2020
---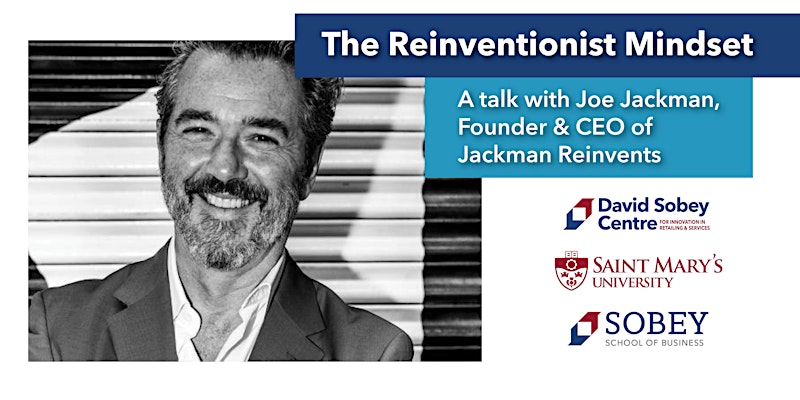 On February 27th at 4:30pm in the Scotiabank Theatre, the David Sobey Centre for Innovation in Retailing and Services is hosting its annual Distinguished Retailer Speaker Series, this year with Joe Jackman, CEO, Jackman Reinvents.

With his unique approach, Joe is one of the leading innovative minds in the retail consulting industry. He is a business transformation expert who repositions change as a force to be embraced and has engineered hundreds of billions of dollars in sales. Joe will discuss these concepts and more as he comes to Saint Mary's to talk about his new book The Reinventionist Mindset.

PS - The first 100 people to register will receive a copy of The Reinventionist Mindset. You must be in attendance to claim your copy.