Blog Entries
What to give your university-bound business student
Charlene Boyce, Communications
Stymied by what to get your university-bound student for Christmas? Here is some inspiration, especially if your student is heading to business school! First, be sure to tell them about this new Sobey scholarship available.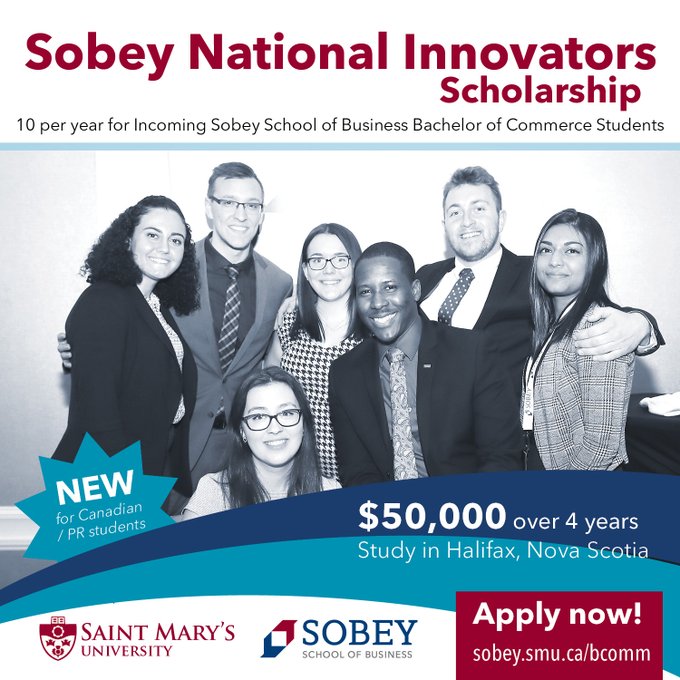 1. An RESP. Okay, this one is hard to pull together at the last minute. In lieu of this, sit down with them and talk about how to budget. Then get them to download a good budgeting app.
2. A towel. If you've read
Hitchhiker's Guide to the Galaxy
, you'll know it's essential in all circumstances, but whether your student is living in residence or off campus, a towel of their own (maybe two) is going to be important.
4. A very fancy pen. Your business student will appreciate this, trust us. Our alumni, Dylan Thompson-Mackay, runs Elwood Pens, which is a good place to start! https://business.facebook.com/ElwoodPens/
5. If your student is a local foodie, take them for a holiday shop at the Halifax Seaport Farmers' Market. Tip: have lunch at Sobey-student-founded Tato! https://tatofood.com
6. A high end business calculator. We know, they use their phone. But they can't in exams! So if they are taking science or business, you can't go wrong with a good calculator.
7. A bag or swag from the university your student is attending. Our Saint Mary's bookstore is open tomorrow and Monday 9-4:30! Or shop online: http://bookstore.smu.ca
8. Good dress shoes. When you get to case competitions, presentations, and pitches, there is nothing quite like the peace of mind brought by great shoes that fit well. (Most students will have thought of a well-fitting suit but for some reason shoes are often overlooked).
9. A hard copy, framed photo of mom, dad, cat, dog, siblings - any family they will miss. They will laugh, they may even roll their eyes... but they'l take it with them!
10. And what if you're buying for an already-at-university student? Easy: grocery card, a homecooked meal, unlimited access to free data at home, and a chance to nap.
Merry Christmas, Happy Hannukah and Happy New Year, everyone!!