Why Study Science at Saint Mary's?
Home to nine academic units that offer a range of undergraduate and graduate programs, the Faculty of Science at Saint Mary's University is an ideal setting to prepare for your future in science.
Saint Mary's science and engineering students have access to a range of academic student supports to help them succeed. Thanks to our small, community atmosphere, many of our undergraduates participate in their professor's research projects—a valuable experience that can be hard to come by at larger institutions.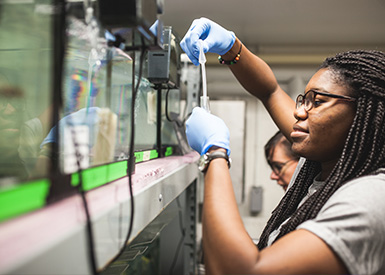 Discover our academic science programs and departments.
Science Events & Camps
Take part in one of our many Science events and public lectures.
See the stars through the most powerful telescope in Atlantic Canada.